Three great reasons why you should partner with DonorPerfect
We make a "perfect" match! Your expertise is professional services. Our focus is developing great fundraising tools and technology, not consulting services that compete with our partners.
DonorPerfect is powerful and flexible so your clients get the fundraising features they need at a surprisingly affordable price.
We make it easy for you to support your clients. DonorPerfect Online is web-based so all you need is an Internet connection to access the same data and reports as your clients, whenever or wherever you may be.
Partner Referral Program Benefits
Consultants who register as a referral partner receive the following benefits:
Complimentary access to our recorded webinar library
All DonorPerfect client email communications and product update information
A referral reward upon client purchase – Your choice of either $100 cash or a $200 credit applied to your client's SofterWare account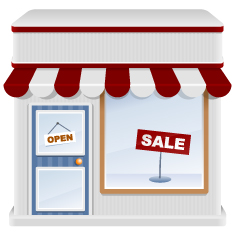 Consultant Market Place
Shop our network of experts specializing in capital campaigns, training, accounting, IT and other services especially for the nonprofit community.
Premium Partner Program Benefits
Premium status is automatic. When a client you referred purchases DonorPerfect, you become a Premium Partner. In addition to the benefits above, you also receive:
Placement in our clients only Consultant Marketplace
Full-Support level access to the DP technical support team
User ID and password for complimentary access to your clients system (Upon client approval)
A discount on the registration fee to the annual DonorPerfect user conference
Plus, as a premium partner, clients you refer who purchase DonorPerfect will receive a 10% discount on their system price.
To learn more or to sign up, please visit connect.donorperfect.com/consultant-partner-referral-program

Print Friendly