DonorPerfect Training Options
SofterWare has a team of professional trainers ready to help you get the most productivity and beneficial use from your investment in DonorPerfect. We offer a variety of training options designed to meet each client's individual needs and budget.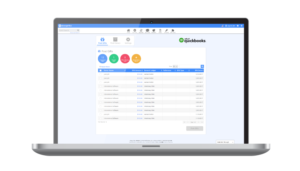 Webinars
Webinars are virtual classrooms that bring together groups of people online to interact in a very cost-effective learning environment.
No travel cost or time
Convenient 1 hr sessions
Train additional users inexpensively
For more information on Webinar offerings and times click here.
On-site
Clients who prefer one-on-one training or who have specific needs, can arrange for a member of our staff to come to their site for comprehensive training or consultation.
Hands on
Uses your data
Ideal for small group training
$1,395 per day plus travel time and expenses.
Up to 4 people; $50 each additional person
Regional Workshop
Regularly scheduled regional workshops are offered throughout the country.
Convenient locations
Valuable handouts
Meet other users
Comprehensive agenda
$295 per person
For more information on a regional workshop click here.
Virtual On-site
Using desktop-sharing technology, we can remotely observe your computer's screen during training. We see what you see and talk you through each step, using your data. Great for assistance with specific projects or helping new users learn general techniques.
No travel expenses
Uses your screens and data
Conveniently scheduled
$150 per hr / (minimum 2 hours – $300)
Headquarters Training
One-on-one training at our office in Fort Washington, PA (suburb of Philadelphia). We'll work with you to design a customized agenda to fit your needs. You'll receive training on your data and your screens in our state-of-the-art conference room. Ideal for local clients or anyone wishing to travel to the Philadelphia area! We're less than one hour from historic Philadelphia.
$150 per hr / (minimum 2 hours – $300)
Training Tracks
No matter what your role is at your nonprofit, DonorPerfect has a Training Track to match your needs. Plus, we designed special training for new staff members. Find the package that matches your needs! Get more details.
Starter Package
6 hours virtual
Core Package
9 hours virtual
Core Combo Package
Plus travel time & expenses, 1 day onsite, 2 hours virtual
Pro Combo Package
Plus travel time & expenses, 2 days onsite, 4 hours virtual