April 24, 2017 | Categories DonorPerfect Fundraising Software, Featured, Fundraising Strategies
Be the First to Know When Your Donors Are in the News with BoldTypeNews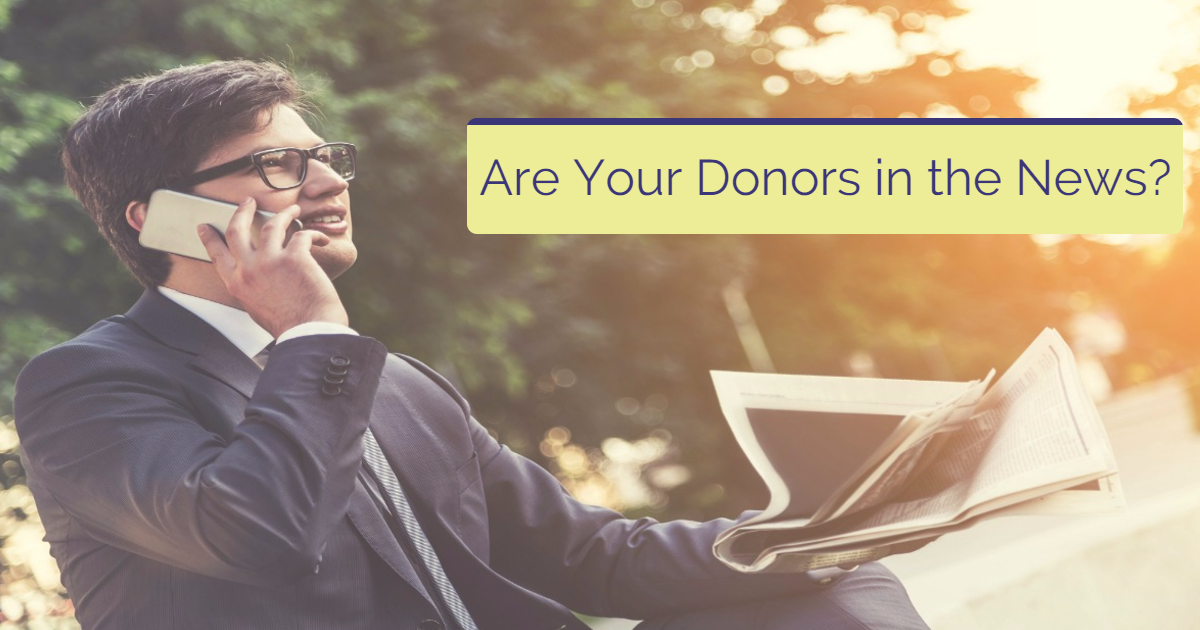 DonorPerfect is proud to announce its integration with BoldTypeNews, Inc., a people-centered news service. BoldTypeNews is news about people you know. They read thousands of newspapers every day to find articles about your donors so you stay informed and also feature also your local news along with top headlines and trending articles.
"BoldTypeNews keeps our DonorPerfect clients informed whenever their donors are in the news or in SEC filings," Darryl Moser, Business Development Manager at DonorPerfect explains. "BoldTypeNews is a powerful fundraising tool which will help our clients cultivate valuable relationships with their donors."
BoldTypeNews gives fundraisers instant updates about every prospect and donor in their DonorPerfect database whenever a contact is in an SEC filing or in any newspapers across the United States. That way, you can reach out to your constituents about their newsworthy achievements and initiatives.
"It's impossible to read every paper and every SEC filing every single day in search of that one useful bit of information among thousands of donors until now," says Christopher C. Hansen, President of Bold Type News. "Connecting DonorPerfect to BoldTypeNews gives fundraisers current and timely news about all their donors. DonorPerfect's intrinsic cloud-based architecture allows clients to put BoldTypeNews to work following each and every constituent literally in minutes. Now it's so easy for fundraisers to follow everyone who currently supports them and will in the future."
Make sure you're always informed.
Activation takes only a few minutes. BoldTypeNews can help you better connect with your donors today. Start now!