Improve Form Conversions and Repeat Donations
( 3.5 minute read )
Does every supporter who visits your donation page make a donation or sign up for recurring giving? If not, there's room for improvement. Here are eight changes you can make to your donation form to make it easier for donors to give and keep giving.
Form Conversion Rate
Follow these five steps to start accepting online donations:
Once donors reach your donation page, they will either complete your form or abandon it. How often they complete the form is your form's conversion rate. In 2018, the average conversion rate for the main donation page was 21 percent. How does yours stack up? To check your rate, click the Statistics toggle when viewing your forms list in DP Online Forms.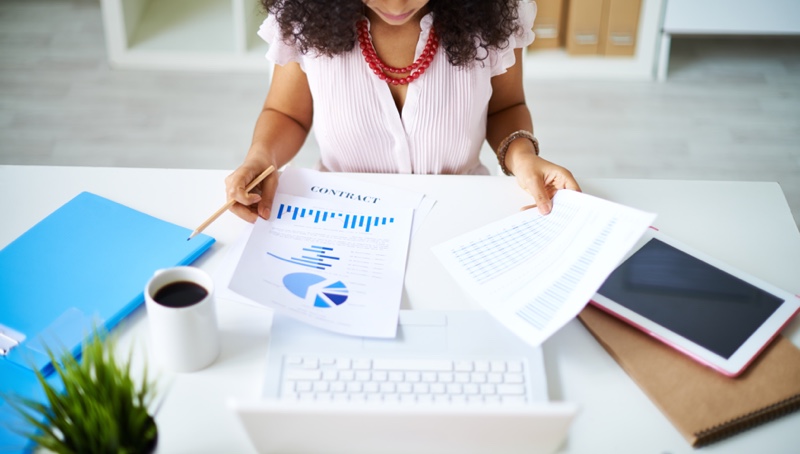 Tip: Add a Google Analytics tracking code to your form to gather even more form data, such as how supporters reached your form.
1. Make Recurring Donations the Default on Your Donation Form.
Recurring donations are funds you can count on. They provide reliable cash flow for your organization. On average, recurring donors give more money for more consecutive years than single-gift donors. Hundreds of DonorPerfect clients, just like you have already seen a 90% or higher retention rate for donors who sign up to donate through Monthly Giving. That's why it is our #1 recommendation. Encourage repeat donations by setting it as the default option on your donation forms.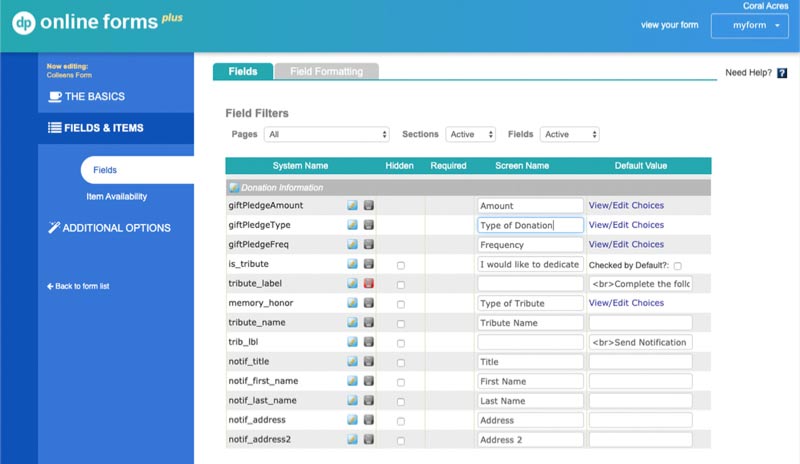 2. Move Your Most Important Fields To Be First
If your form is too long, donors may not want to take the time to fill it out. For better results, consider moving the required fields, like first name, last name, and email address, towards the top of your form. Supporters will be more likely to fill out these fields if they appear earlier in the form. Also, review whether existing required fields need to remain required or can be made optional.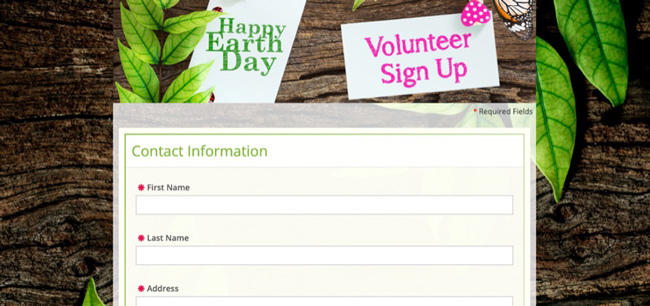 3. Add Your Donation Form to Your Website
Keep donors engaged in your mission without the distraction of going to a separate webpage to donate money, sign up for a membership, or volunteer for events. You can do this by using iframes to embed your form into any website page. By integrating your online form into your website, you'll keep constituents on your site instead of launching an external page to access your online forms.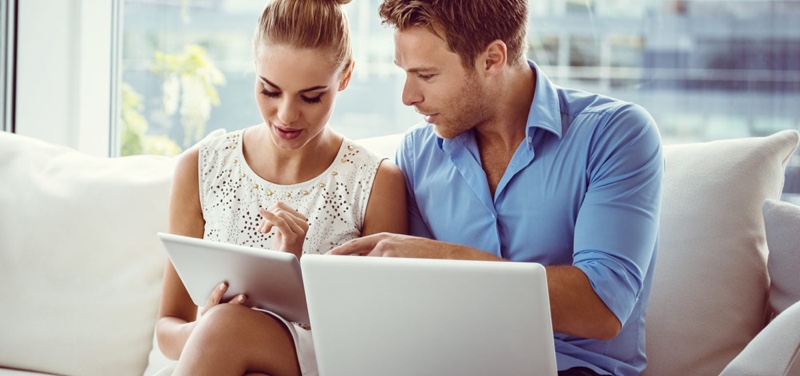 Tip: Don't forget to share your donation form in one of these 25 creative places.
4. Add Supporter Impact to Your Donation Amount Descriptions
Studies show that when you add impact statements to your donation form amounts, donations increase. To do this, edit your form and select Fields & Items > Fields Locate your form's Amount field (this will vary depending on the type of form you select). In the Values to Display section for that field, change the description to include an impact statement such as , "$25 or 1 week of meals for a child".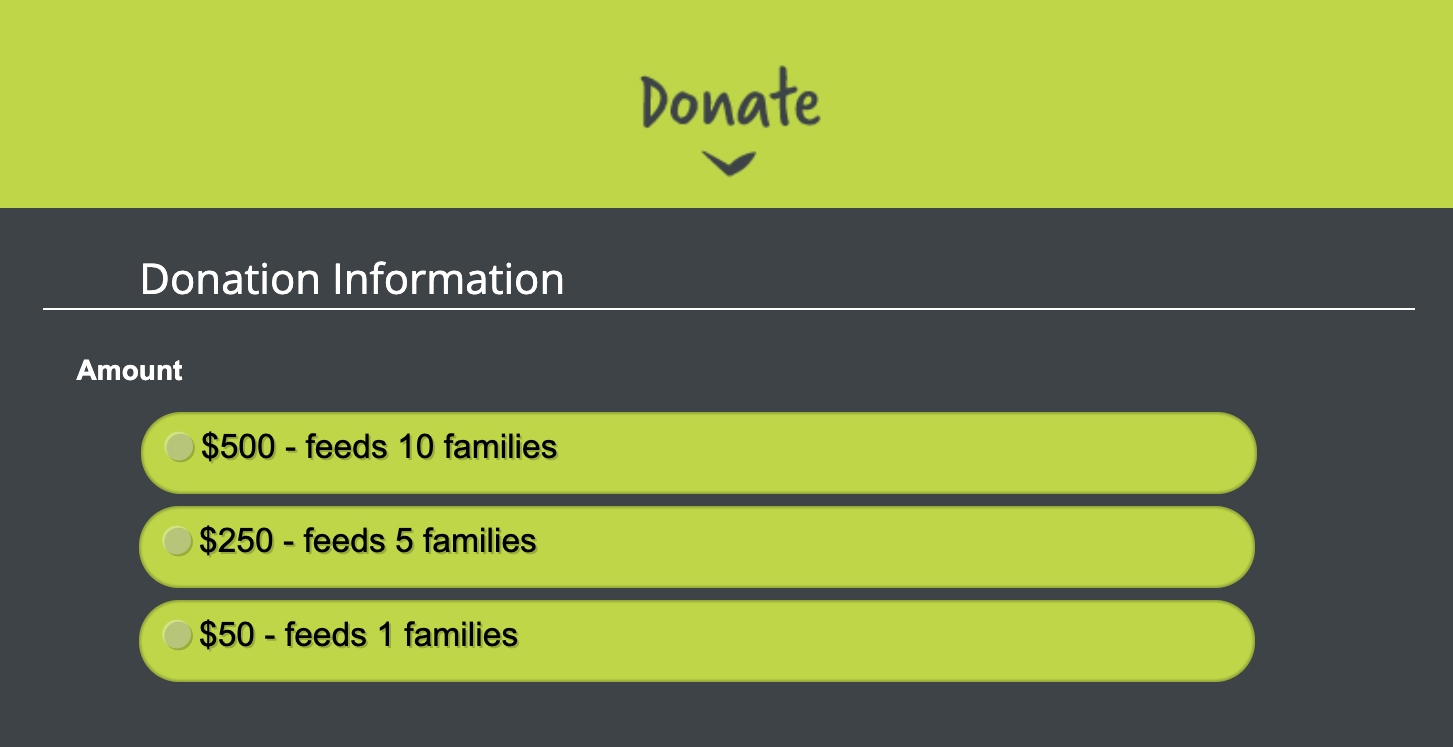 5. Reassure Supporters About What Their Donation Supports
Supporters will be more likely to give when they know how their donations will be used. Reinforce why donors should support your mission with a compelling header image of those you serve. Add your logo for brand consistency. A branded header image will make donors feel more comfortable about giving. Also, include a short sentence or two at the top of your form to summarize why donors should support you and how it will impact your cause. Don't forget to include a link where supporters can learn more.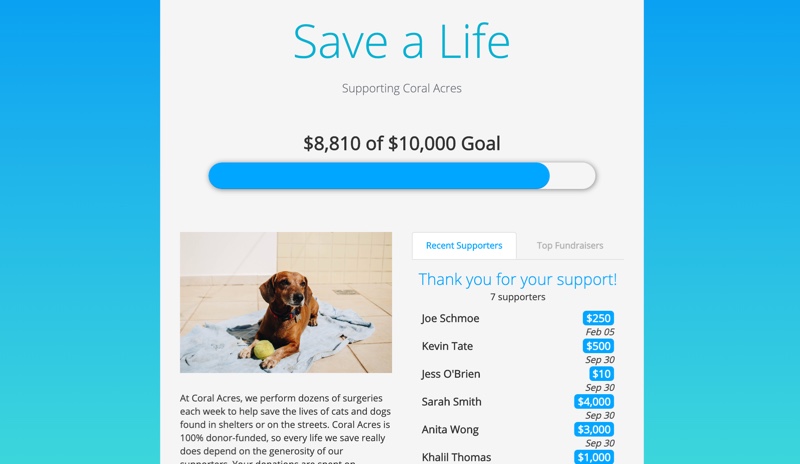 6. Create Dedicated Campaign Forms That Drive Conversion
Dedicated fundraising campaigns are a fantastic opportunity to stand out from the noise and connect with your supporters. If your fundraising campaign has a particular focus, such as recurring donations, Giving Tuesday, or individual programs, your donation form should too. With DP Online Forms, you can create a form for every campaign, holiday, and social media ask you like! A dedicated donation form allows you to be more specific with your fundraising asks and how supporters can participate. Campaign-specific forms are perfect for segmented emails and social media posts.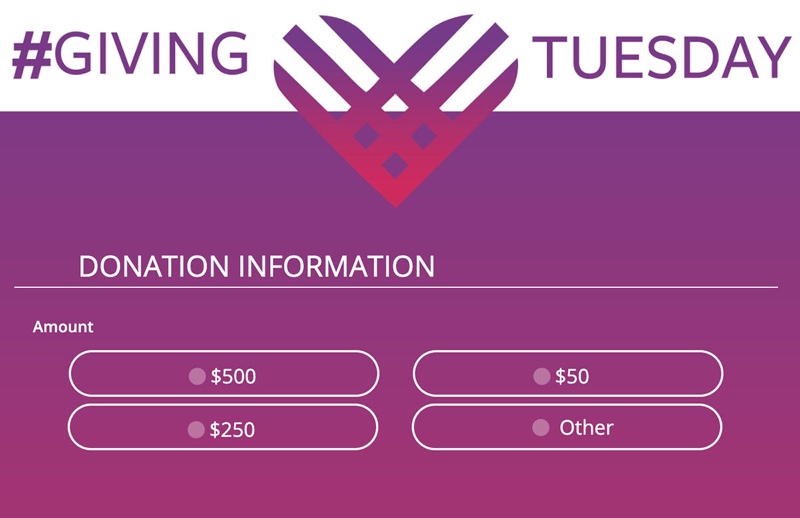 7. Encourage Repeat Donations in Your Confirmation Email
Following their donation, your donors will receive a donation confirmation email. This email kicks off your relationship with the donor and is your first opportunity to make a great impression. You should encourage the donor to connect with you on another level, such as following you on social media, subscribing to your digital newsletter, or even checking to see if their donation is matched. Be sure to convey your gratitude for their donation and share with them how their gift will be used. A video is an impactful way to do that.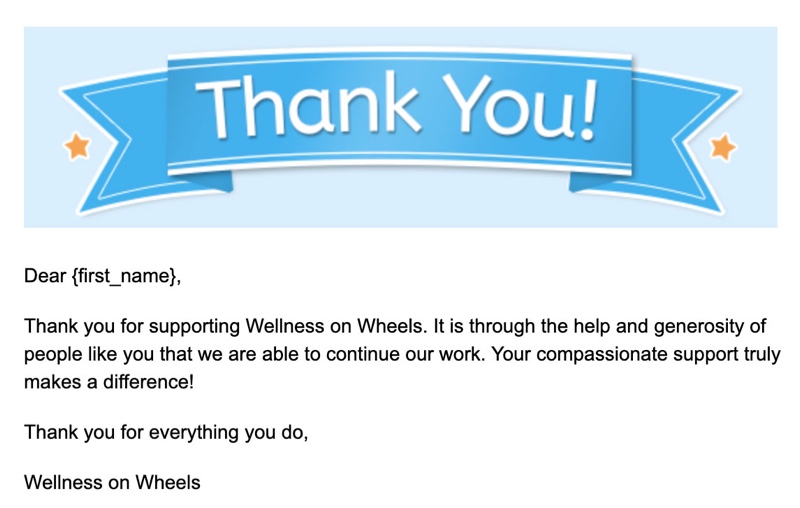 8. Make It Easy to Follow-Up With Supporters After a Donation
Did you know that DonorPerfect allows you to create automation "rules" to make it easy to follow-up up with supporters? Consider adding some or all of these rules when donations are added:
Automatically email donation updates to your director when substantial contributions are received.
Automatically assign tasks to your team with due dates, prompting them to send a welcome package to new donors when they give for the first time or joined your monthly giving program.
Task your staff with acknowledging gifts when there are new gift records.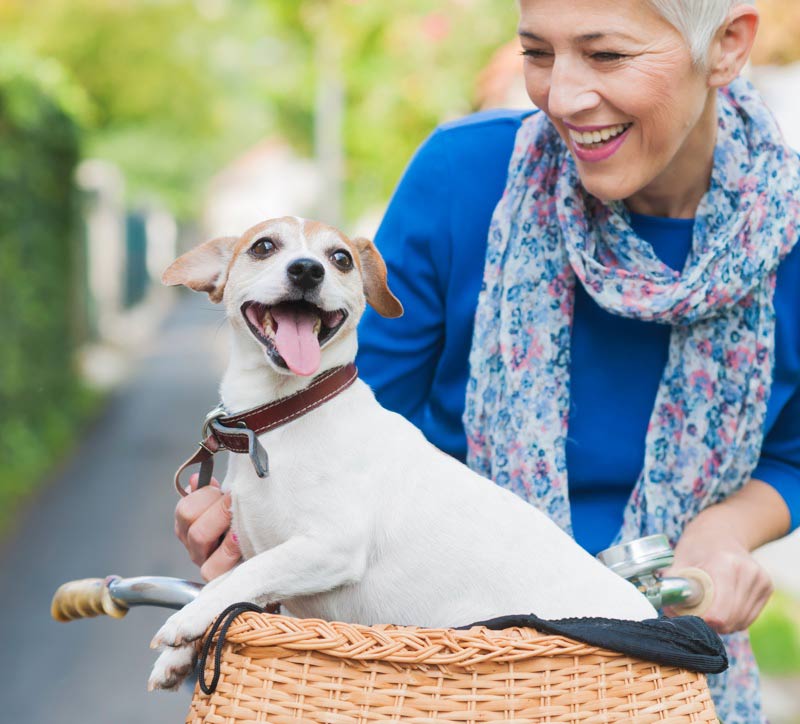 Next Step: Maximize Donations
Do you want even more ideas on how to get the most from your online forms? Check out Maximizing Form Donations to learn how to increase the amount per donor that you receive for each donation.