Transform your fundraising with the most comprehensive nonprofit CRM software for Canadian organizations.
Based in Montreal since 1987.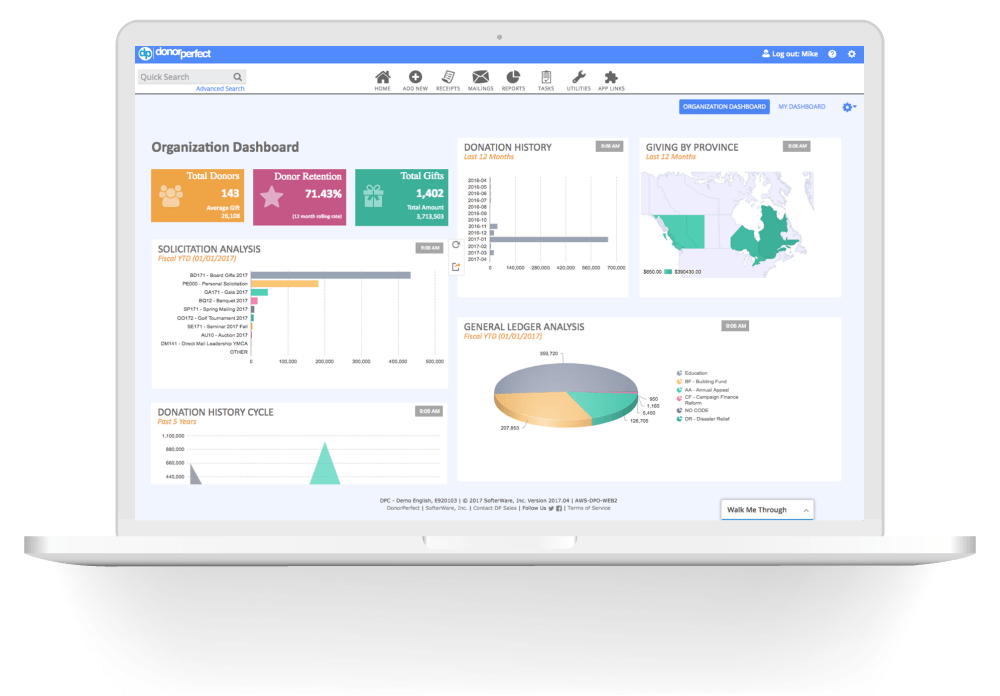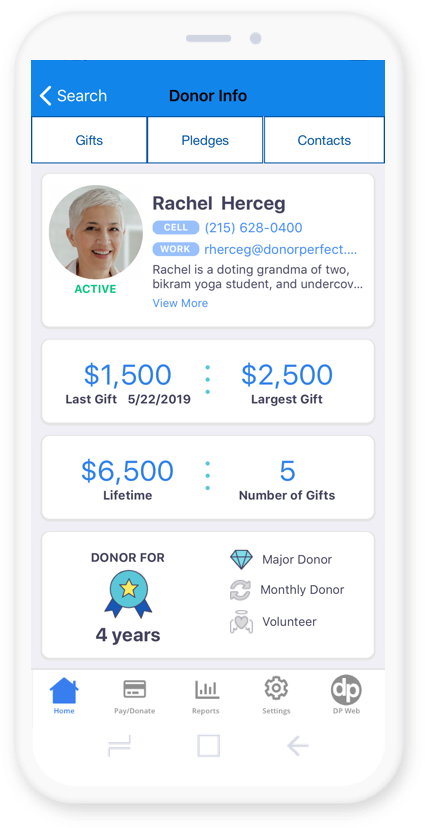 4 Ways You'll Grow with DonorPerfect Online Fundraising Software
Work better, together
Track and manage detailed constituent information and fundraising data – all in a single donor management database with unlimited users.
Expand your fundraising efforts as you grow.
As your organization grows, your goals will, too. DonorPerfect empowers you to adopt new functionality as you need it.
Automate time-consuming administrative tasks.
Save time with online forms that collect gift and donor data for you and reports that you can schedule and send automatically.
Transform data into a donor engagement strategy.
Get to know your donors with comprehensive reporting and donor tracking to influence your next fundraising campaign.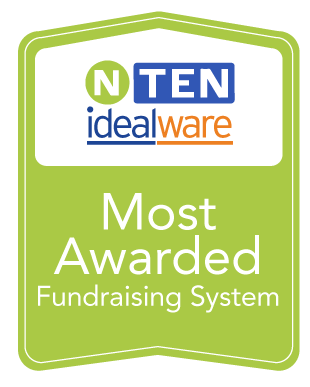 #1 Rated Donor Management Software Solution
See why hundreds of nonprofit professionals recommend DonorPerfect as their #1 choice for functionality, ease of use, value, and customer support.
Trusted by your nonprofit peers
DonorPerfect has helped over 50,000 users raise more funds through time-saving, donor-connecting tools that today's growing nonprofits need.
"We began using Donor Perfect when we were small—about 8,000 records. Today, after growing to over 30,000 with DonorPerfect, we are STILL using it, and it continues to meet our daily needs. The product, the support, the price…all get 5 stars from us!"
– Christy W.
Executive Administrator
"The program can take any organization to the next level by enabling you to work more efficiently and effectively. The possibilities really are endless with the program as you can integrate other programs as well. It has been a wonderful investment."
– Jennifer R.
Director of Development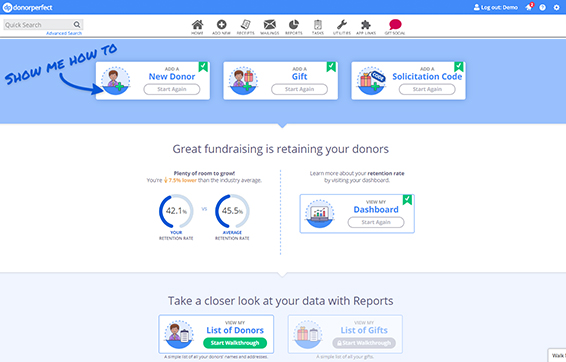 Boost revenue with DonorPerfect Online Fundraising Software.
Fundraisers who use DonorPerfect grow faster, communicate more effectively with donors, and raise more money. In their first year with DonorPerfect, users achieve a 15% increase in revenue and their average gift amount grows by 58%.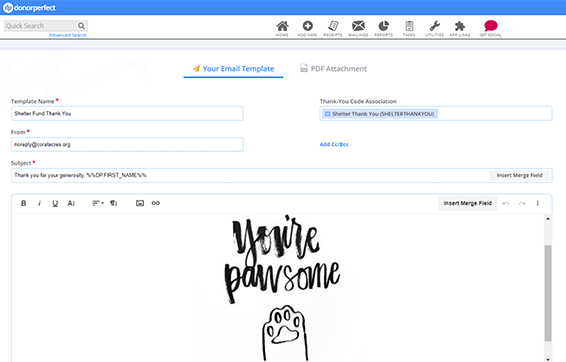 Improve donor retention.
DonorPerfect is designed to increase your organization's retention rate through personalized donor communication, automatic thank yous, and a full suite of features designed to help you create, market, and maintain a successful monthly giving program.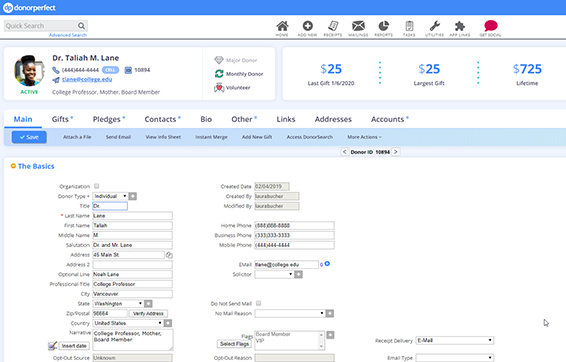 Engage and develop donors.
Build and maintain your multichannel donor strategy with easy-to-use engagement tools. From core features like comprehensive donor profiles that enable you to segment communications to integrations like Constant Contact and text-message marketing, DonorPerfect is your destination for all things engagement.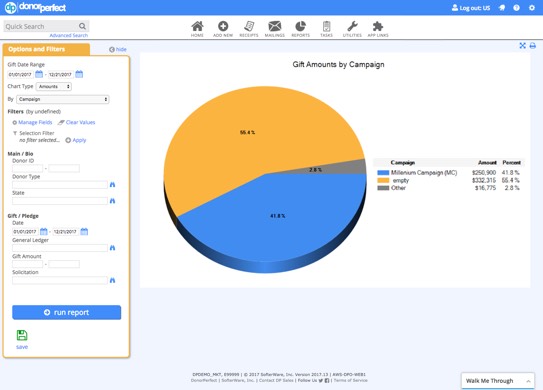 Gain insight into your donors
Turn donor data into actionable insights that empower you to better connect with donors and serve your mission. Packed with over 70 standard reports and advanced custom reporting capabilities, DonorPerfect is built upon optimizing your data so your organization can make informed decisions.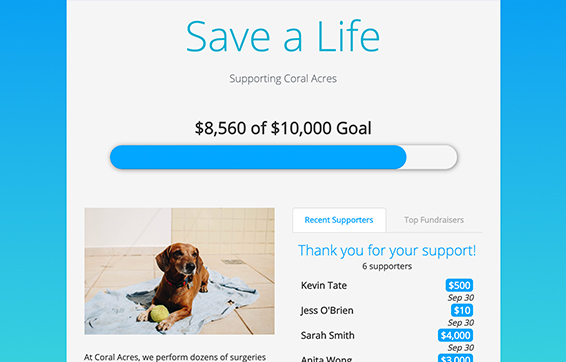 Increase online fundraising.
Transform your website, emails, and social media posts into bonafide revenue generators. DonorPerfect is equipped with integrated online forms that enable you to add your logo, image, colors, and fields so giving online is easy for your donors and easy for your staff. No data entry required!
Get started with a personal demo.
Back to Top