Trade your frustrating software for a system that's trusted by 50,000 fundraisers.
When nonprofits join us, they stay with us.
Switch Now

"DonorPerfect is like the cleaned-up version of Raiser's Edge. It's like someone made a database that addressed all the issues that frustrated Raiser's Edge users were experiencing and cleaned them up to create the perfect database."
-Angela, Database Manager at Biggs Museum of American Art
Find out why 99% of Raiser's Edge users who switch to DonorPerfect stay with DonorPerfect.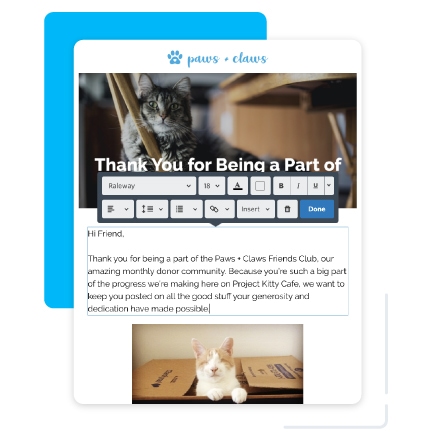 Completely catered to you
For a transition that is truly seamless, our data migration experts can have your new system ready in as little as 10 days. And with no contract necessary, DonorPerfect allows you to build your own subscription. You're free to try our features and integrations – at your own pace – to make sure your system meets your specific needs.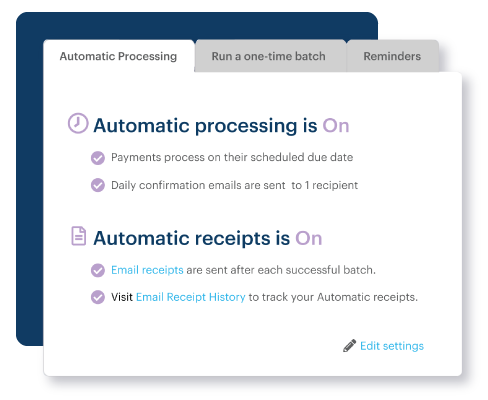 Enjoy more time and energy
Is there anyone who is passionate about data entry? Didn't think so. While we pick up the slack – by automatically updating your database – you get out there and do what you're meant to.
Automatic, scheduled reports
Speedy data transfer & cleanup
One-on-one, hands-on support
Onboarding & training services
Automatic monthly giving
Integrated email, text, & video
Quick mail merge templates
Integrated donation processing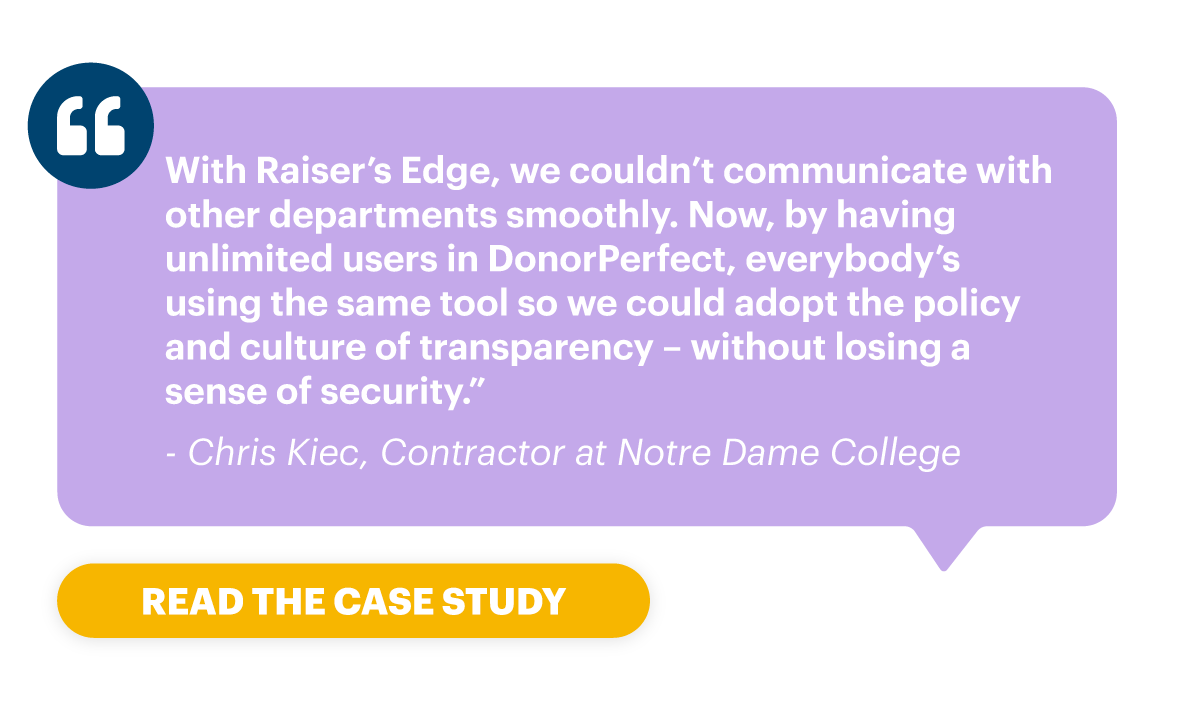 Benefit from a better work environment
It isn't just about saving time and money – your energy needs protecting, too.
Nonprofits who switched from Raiser's Edge to DonorPerfect have reported increased customization, improved organizational transparency, and overall, ease of use for their whole team. These changes breed a better work environment for you and your staff, so getting things done feels like fun, instead of like pulling teeth.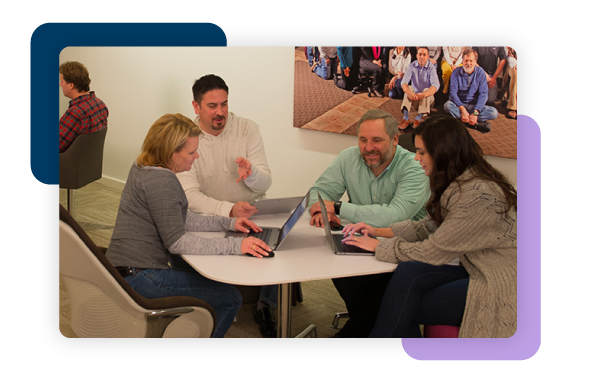 Our team is an extension of yours
Because we care about the same things you do.
Switch and Save
Complete the form below or give us a call at 800-220-8111.