5 Ways the DonorPerfect Team is Celebrating International Women's Day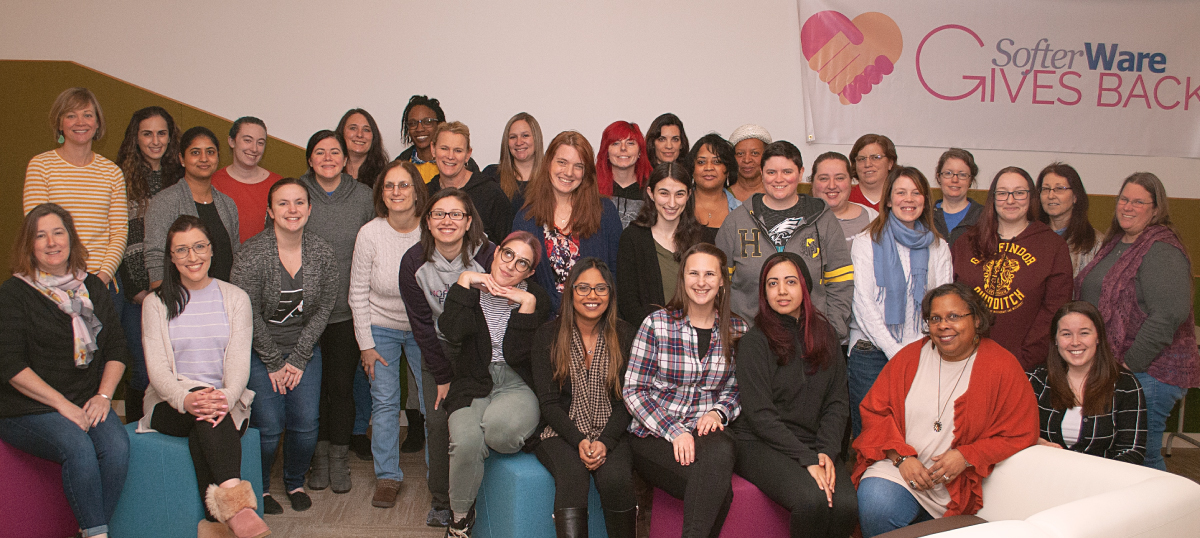 The DonorPerfect Team is proud to celebrate International Women's Day. From hosting a dedicated volunteer day through our parent company's SofterWare Gives Back Program to supporting the Association of Fundraising Professionals Women's Impact Initiative for the second year in a row, here are 5 ways we're honoring women in and beyond the fundraising community.
Sponsoring AFP's Women's Impact Initiative
On International Women's Day in 2019, DonorPerfect became the official initiative partner for AFP's Women's Impact Initiative. The Women's Impact Initiative (WII) is a special project founded by AFP to fund, create, and promote resources and opportunities that address issues regarding equity and access in the fundraising space. Learn more about WII.
Sharing Critical Resources and Data
DonorPerfect has partnered with AFP and other fundraisers to produce content that works to close the gender gap in nonprofit leadership and create safe spaces for fundraisers to do their important work. You can download The Nonprofit Leadership Workbook for Women and #TimesUp for Sexual Harassment in Fundraising for free.
In addition to these resources, DonorPerfect's Senior Copywriter and author of these guides also contributed to AFP's Microlearning Library. Check out her videos and many others here.
Championing Our Women's Committee
Studies show that when women join forces in the workplace, they feel supported, valued, and empowered, which leads to career advancement and overall job satisfaction. This is why Allyshia Dycus, DonorPerfect Support Representative and expert on Conflict Resolution and Women's Studies, recently founded a women's employee resource group at DonorPerfect headquarters. Thanks to Allyshia, the women at DonorPerfect will experience these benefits through its many initiatives, including a mentorship program.
Writing Tributes to Women We Admire
International Women's Day is a time to reflect on the women in your life and, if you're fortunate enough to still have them, to let them know what they mean to you. DonorPerfect's employees are showing their support for colleagues who are women by sharing their gratitude, respect, and admiration in tribute notes that will be collected and delivered to them following International Women's Day on Monday, March 9.
Giving Back to a Women's Organization
DonorPerfect's parent company runs the SofterWare Gives Back program, which encourages volunteerism among employees all year round, providing opportunities to donate time and resources to nonprofits in and beyond our area. In honor of International Women's Day, DonorPerfect's employees are teaming up to help a local women's shelter paint living spaces for their transitional housing program.
February 26th, 2020
February 28, 2020
Laura Bucher
5 Ways the DonorPerfect Team is Celebrating International Women's Day
Leave a Reply