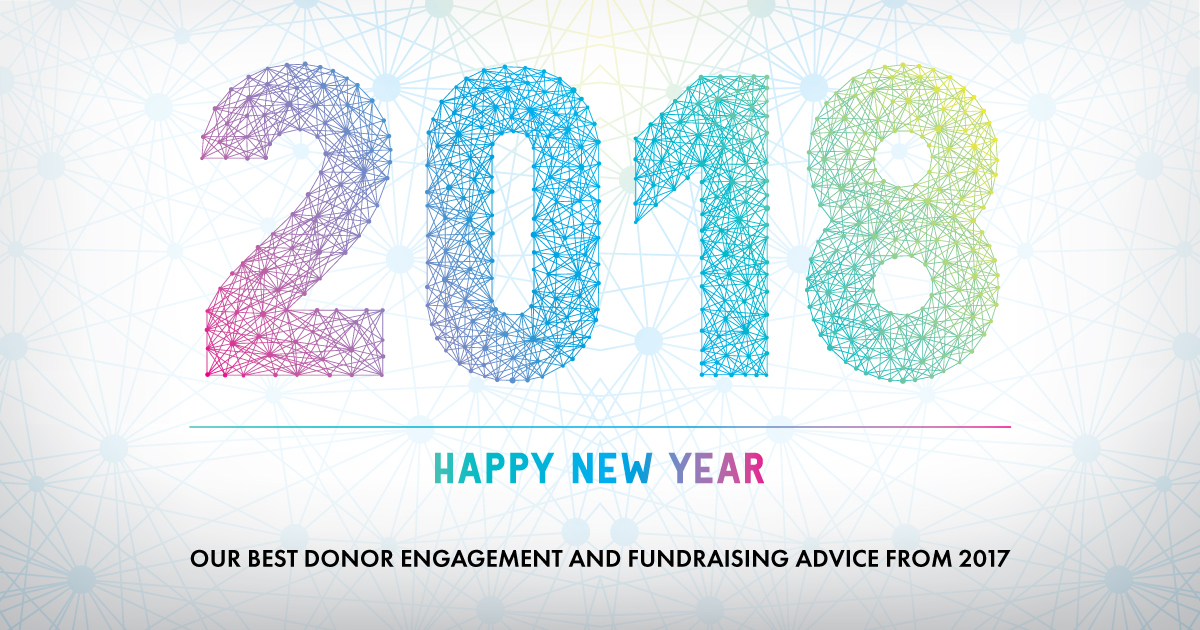 From data optimization to event fundraising, 2017 was the year the DonorPerfect team delved into all the ways your nonprofit can better connect with your donors and raise more money for your cause. Because donor engagement and online fundraising are always in style, here's our most popular fundraising advice from 2017 that can support and influence your 2018 growth goals.
The Year's Most Popular Fundraising Advice
2018 Growth Goal: Get to know your donors through data.
Data and reporting can help you analyze donor activity to help your nonprofit make better decisions in the new year.

This guide reveals 7 key reports you should be keeping tabs on, as well as how your nonprofit organization can follow the lead of for-profit companies when leaning on analytics for insights. 

Download How to Use Data to Manage Your Nonprofit Now!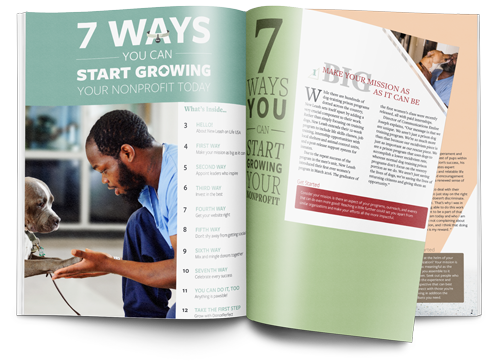 2018 Growth Goal: Expand your mission, donor network, and more.
7 Ways You Can Start Growing Your Nonprofit Today
follows New Leash on Life USA, a rapidly growing small nonprofit in the Philadelphia area.
This e-book tells their unique growth story in a way that highlights their successful strategies so other nonprofits can learn from them and achieve growth, too. 
Discover 7 Ways You Can Start Growing Your Nonprofit Today!

2018 Growth Goal: Connect with your supporters.
Fundraising events and volunteer activities are fantastic ways to engage with people who care about your cause in an up close, personal way. 
This guide is designed to help nonprofit fundraisers rally volunteers, recruit sponsorship, advertise their event, and gamify giving – all on a budget. 
Plan Your 2018 Fundraising Event!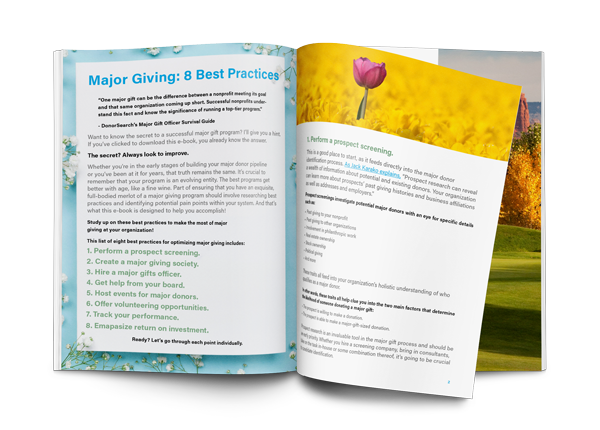 2018 Growth Goal: Make more major donor relationships.
Major donor relationships
can be a valuable source of revenue for your nonprofit.
This guide outlines best practices to help your nonprofit organization properly invest in
major donor engagement
. 
 Learn 8 Best Practices for Major Giving!


Take on 2018 with a Fundraising Growth Partner
No matter what your goals are, DonorPerfect can provide you with the tools, technology, and insights to help you achieve them. 
Explore our goal-based fundraising Growth Tracks and find the path that's right for you in the new year.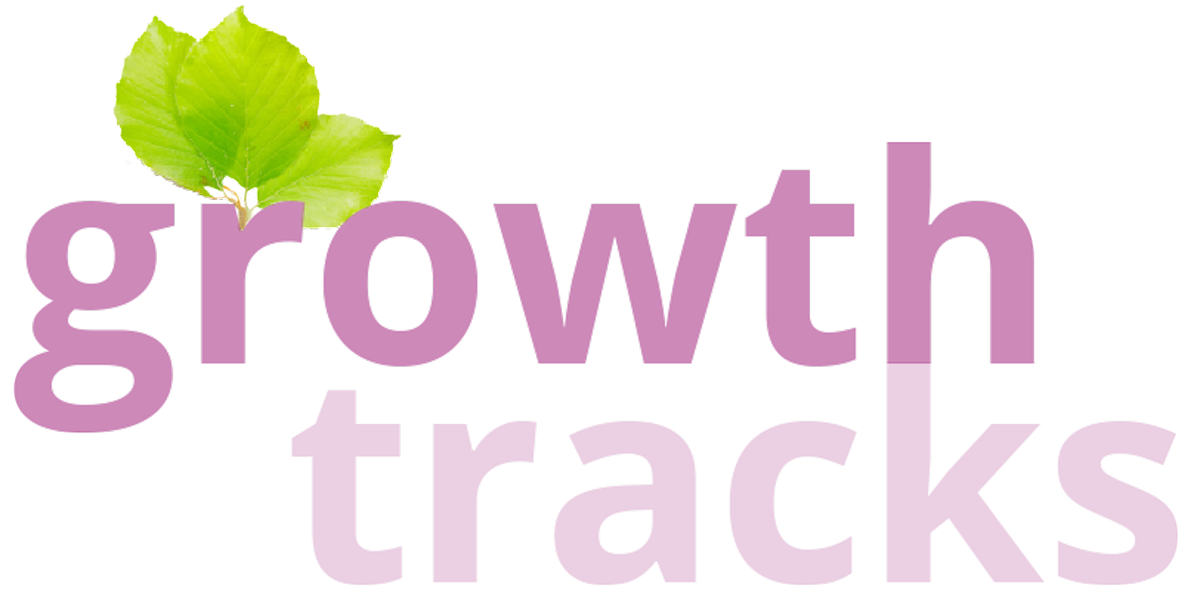 Like DonorPerfect on Facebook!
Our Best Donor Engagement and Fundraising Advice from 2017