After a surge of donation activity at the end of 2017, giving in the first quarter of 2018 is down 2.4%, according to a new report published by the Fundraising Effectiveness Project (FEP). Worse, the number of active donors decreased 6.3% compared to the first quarter of 2017. The downward trend even caught the attention of CBS News, which picked up the story after the data was announced.



Yikes!


In many ways, this was predicted due to the Tax Reform Act of 2017.  As a result of the act, millions of donors who previously itemized their tax return, will no longer be able to do so in 2018 (though in exchange for a larger standard deduction). With the incentive to give before the tax act become law on January 1, 2018, giving spiked tremendously in the last few months of 2017, increasing more than 20% than the previous year! But early indicators for Q1 show giving is down – leading to donor fatigue issues, and dare I say, a donor hangover.

What's the Cure?

So what's a nonprofit to do?  Here at DonorPerfect, we think there are several immediate actions a nonprofit can take to adjust to this new reality of tax reform and giving behavior. Here's my top 4:
1.Make sure you're actively measuring your current performance for overall giving and donor retention. You simply can't manage what you can't measure. The good news is you can do this via the dashboards in DonorPerfect.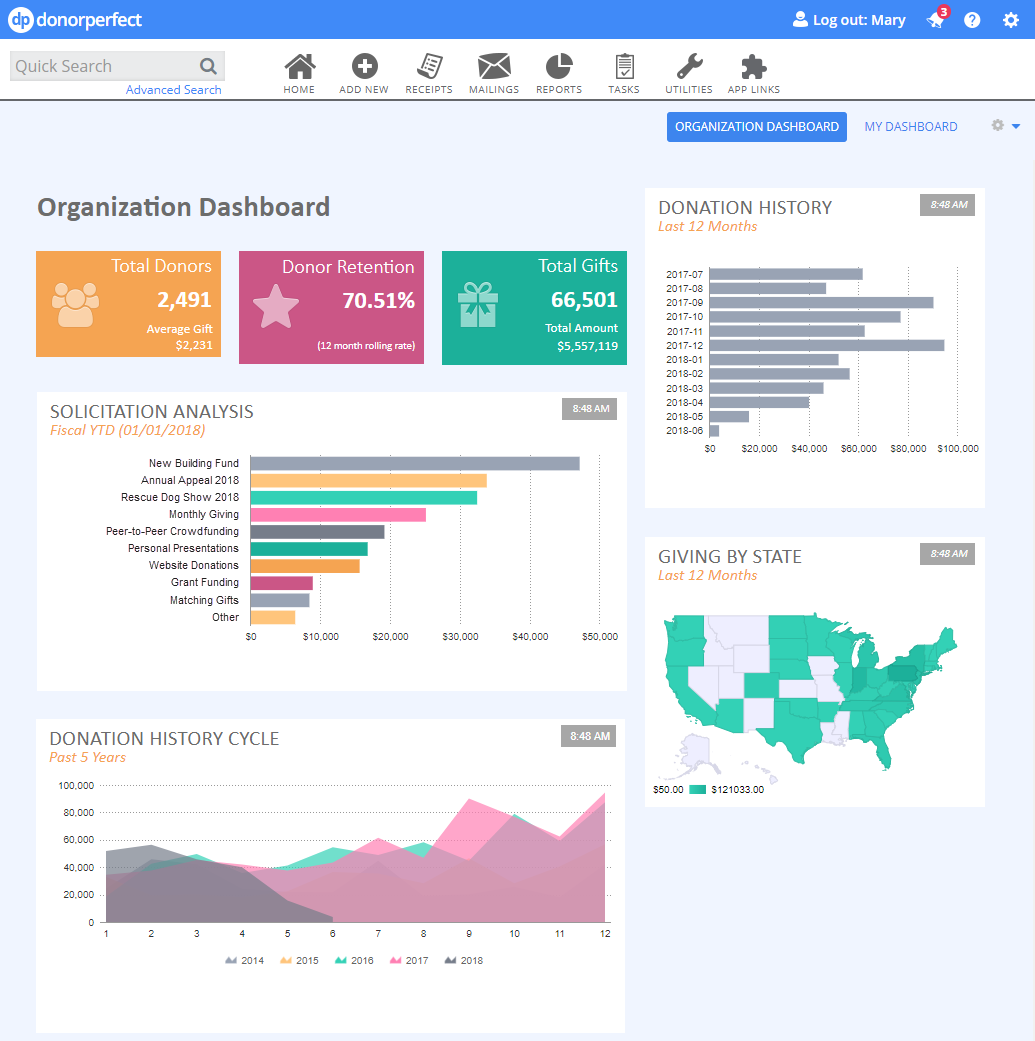 2. Increase communication to the donors you do have.  The number one reason why donors give is because they were asked.  Also, the peak time of asking a donor for an additional contribution is only 45 days, much lower than many people think.  For the reasons why it's better to ask more frequently than you think, please read this
great article from Claire Axelrad
on how often you should reach out to your donors.



3.Increase focus on Donors who give to a Donor Advised Fund (DAF's). DAF funding increased to more than $25 billion in 2016, and
there is over $70 Billion dollars waiting to be given away in these DAF's. The recent tax law changes make Donor Advised Funds an even better strategy for donors since they allow a donor to make a large contribution to the DAF in one year (maximizing deductibility) that can be granted to nonprofits over time.
To learn more about DAF's, click here for a
free eBook
for the 9 facts every nonprofit should know about Donor-Advised Funds.



4.Establish a
Monthly Gift Program
.  Research shows that Monthly Giving programs increase donor retention and increase the Lifetime Value (LTV) of *all* donors. Consider a campaign to convert your annual or episodic donors to an automatic monthly gift that can be withdrawn from their bank or credit card on a regular schedule.


These are just four cures. What's your cure?  Or better yet, are you ahead? Please comment below.
Top 4 Cures for the Giving Hangover of 2018