2022 Fundraising Planner
The Blueprint for Your Best Year Yet!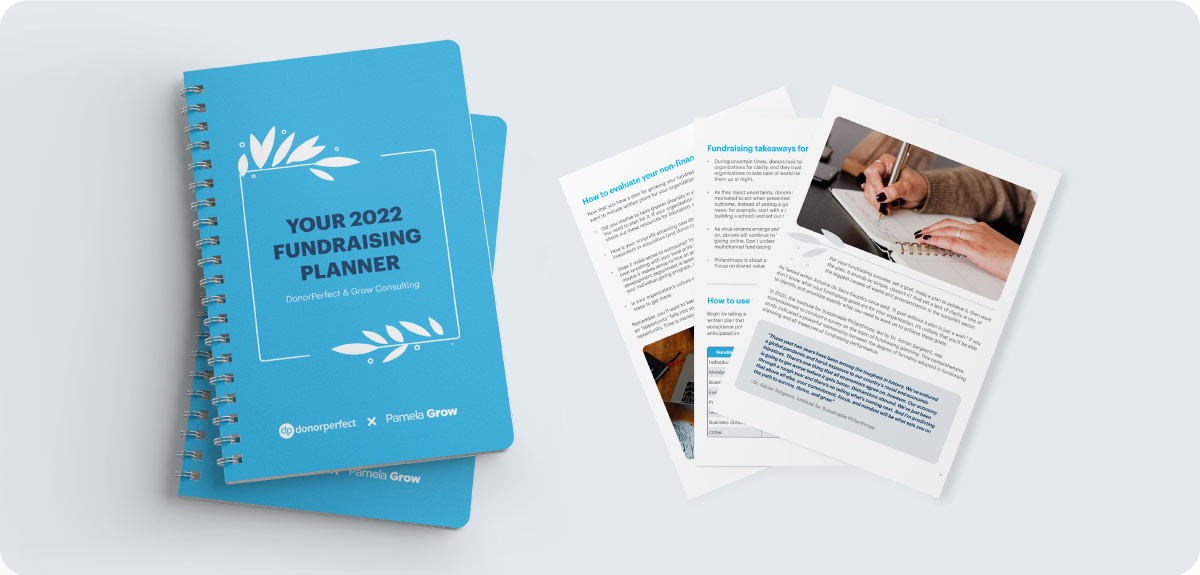 Set a goal, make a plan to achieve it, then work the plan.
It sounds so simple, doesn't it? Yet, a lack of clarity is one of the biggest causes of waste and procrastination in the nonprofit sector.
In Your 2022 Fundraising Planner, Pamela Grow – named one of America's Top 25 Fundraising Experts – outlines how to organize your annual plan by funding source, strategy, cost, and anticipated income.
No more "tripping over dollars to pick up pennies."