Better Together: Financial Harmony with Integrated Fundraising & Accounting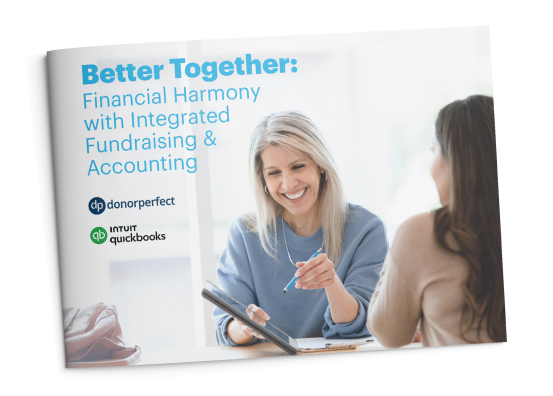 Why settle for accounting procedures that contribute little to your fundraising efforts?

Nonprofit financial health demands more than just bookkeeping. In order to make the best decisions for your mission, your organization requires the right tools to achieve harmony between its fundraising and accounting data.

An integrated solution changes the way you "do business" for better data reconciliation across fundraising and accounting figures, better communication across development and executive teams, and better methods for serving your unique community.

Download your free guide to learn why integrated fundraising and accounting solutions are better together, and get advice on how to implement a unified system.