Your Data-Driven Donor Persona Checklist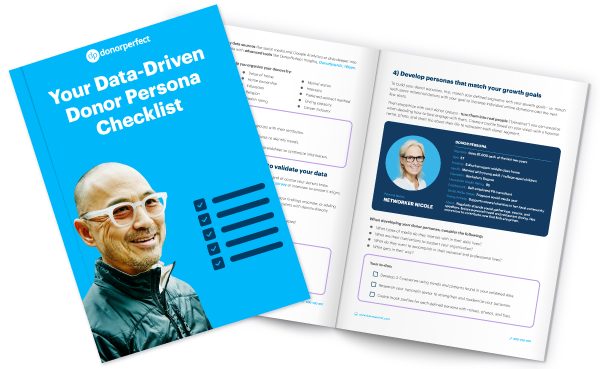 It's time to move on from the "Dear Friend" letter.
Understanding what motivates your donors – and speaking to who they are as people – inspires the close connection to your organization they crave. One way you can achieve this is to approach your communications like a marketing professional by creating personas for your donor community.
This guide and printable checklist can help you do just that.
Define your donor personas to personalize every engagement:
Identify your most valuable donor segments
Enrich your donor behavior data with demographics
Collect interviews and surveys to validate your data
Develop personas that match your growth goals
Develop engagement initiatives to grow relationships
Track the success of your persona-driven outreach