DonorPerfect Insights Beginner's Guide
Strategies for Smarter Targeting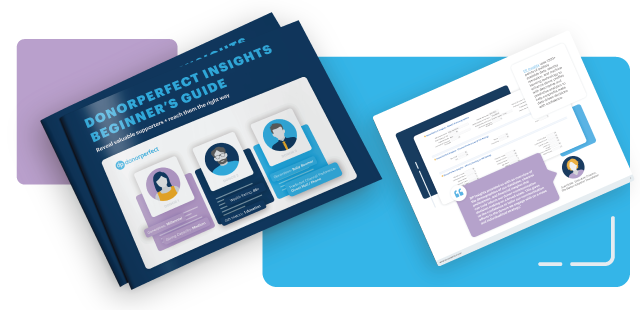 If you knew more about each new donor as a person, how would that impact your engagement initiatives, and how can you align your team around the new plan?
Your transformation starts by strengthening your donor engagement data with demographic information and financial indicators that illustrate your donors' potential to support you.
We've created a step-by-step workbook to put your new plan into action.
What's inside:
Dos and don'ts for targeting and testing your desired donor segments
Strategies for attracting, retaining, and reaching your targets
A printable worksheet to align your team around growth goals