Last year, 35 million people and 80 countries participated in Giving Tuesday, and these numbers are steadily increasing each year. When the big day is over, more than one-third of annual giving happens in December alone. This presents an amazing opportunity for any size nonprofit to enter the New Year with new relationships, new insight into their retention strategies, and new ideas to engage their community online.
That's why we created The Giving Tuesday Cheat Sheet. Let's take the Giving Tuesday journey together, in three bite-sized pieces: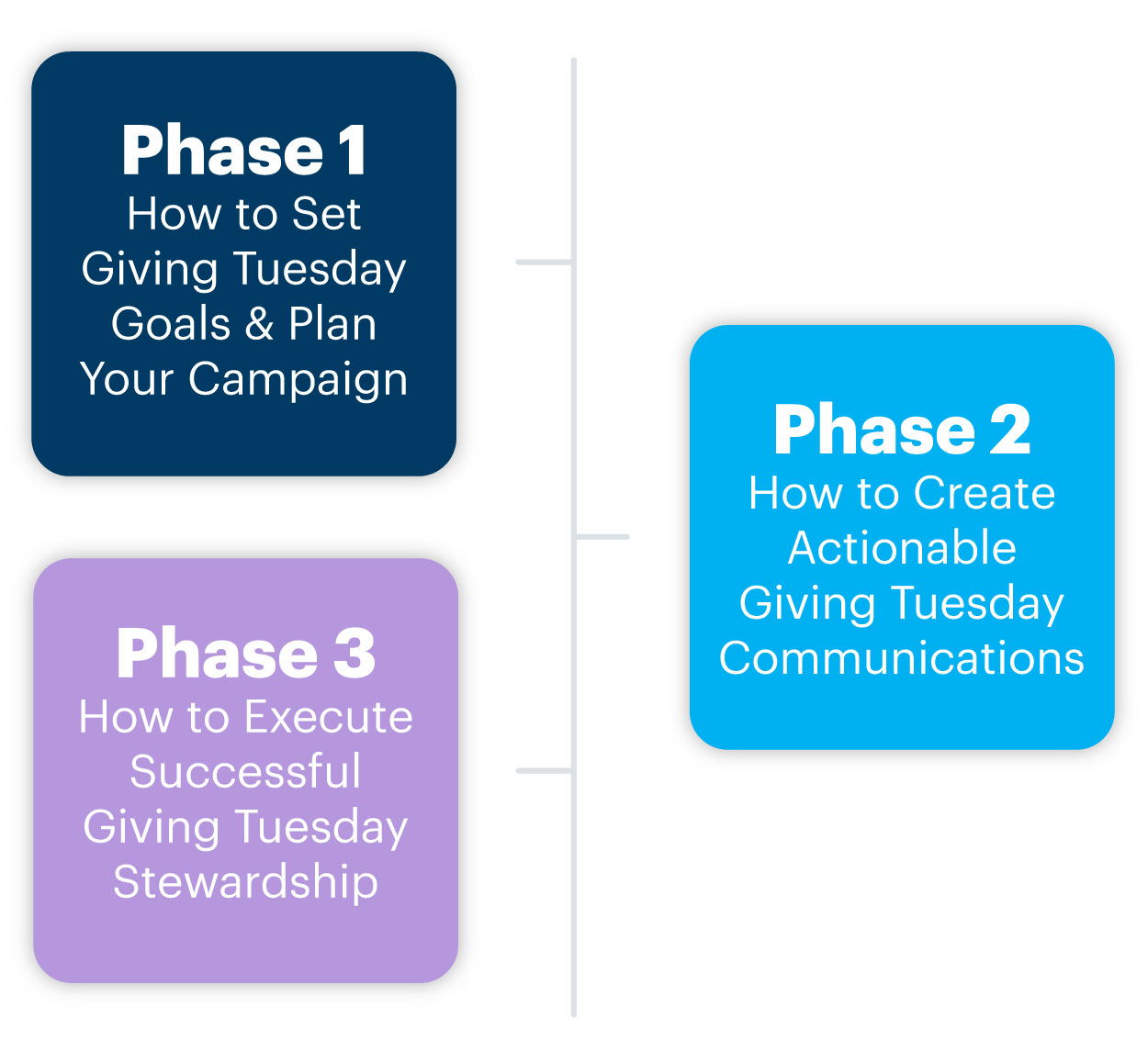 Remember: Giving Tuesday isn't a race to the finish line, it's the kickoff to a season of giving!