How to Discover Major Donors in Your Database Today
Reveal Your Donors' Giving Capacity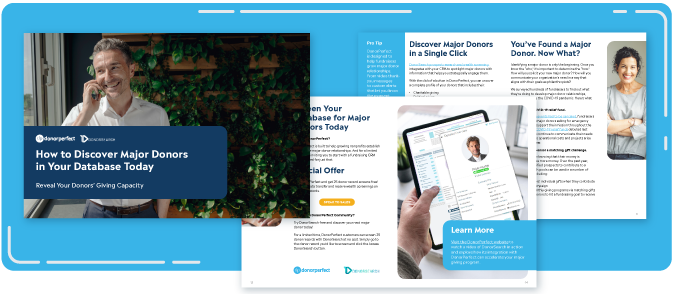 As the COVID-19 pandemic persists, fundraisers have new barriers to overcome. The events and in-person networking that lend to finding major donors are no longer, and the hyper-personal engagement strategies that cultivate these relationships must adhere to social-distancing measures.
This guide is designed to:
Provide nonprofits with tools and tips that boost major donor acquisition
Introduce prospect screening that instantly reveals donors' giving capacity
Share how fundraisers are engaging major donors in socially-distant ways
Learn how to meet these valuable funders today.