Monthly Giving Marketing Kit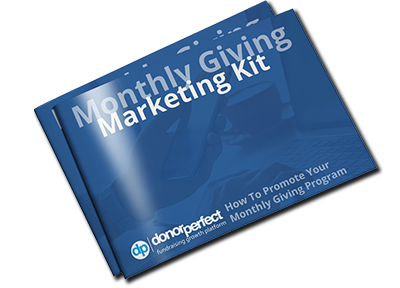 If you've followed the instructions in the Monthly Giving Starter Kit and now want to spread the word about your recurring donor program, this guide is for you. We'll show you how to position your monthly giving program for visibility and success.

Creating your monthly giving program is only the beginning. Learn how you can promote and grow your program with this helpful Marketing Kit.

You'll learn the best strategies to…
Craft your story
Establish a budget
Ask low and grow
Set up your monthly donor marketing plan
Write marketing copy donors will notice
Using these proven marketing techniques, your organization will have unprecedented abilities to…
Prompt current donors to give monthly and attract new donors

Retain your monthly donors
Achieve increases in donors' monthly gifts