Nonprofit Growth Kit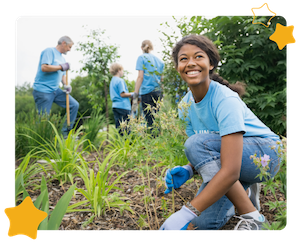 Your commitment to your new nonprofit – and drive to make positive change in your community – is inspiring to so many! While we know you're ready to work hard and do whatever it takes to carry out your mission, you don't have to go it alone.

That's why we've created the FREE Nonprofit Growth Kit for people like you, who may be new to fundraising but are ready to take the leap into learning best practices, developing effective and efficient processes, and bringing in the resources your mission deserves. 


The Nonprofit Growth Kit includes:
Journal prompts to help guide you through your next phase
A glossary of key nonprofit industry terms to create a shared language for your team
Guides to determining the best fundraising software and resources for your organization
Actionable advice for pitching growth opportunities to your board