The Digital Fundraising Makeover for Nonprofits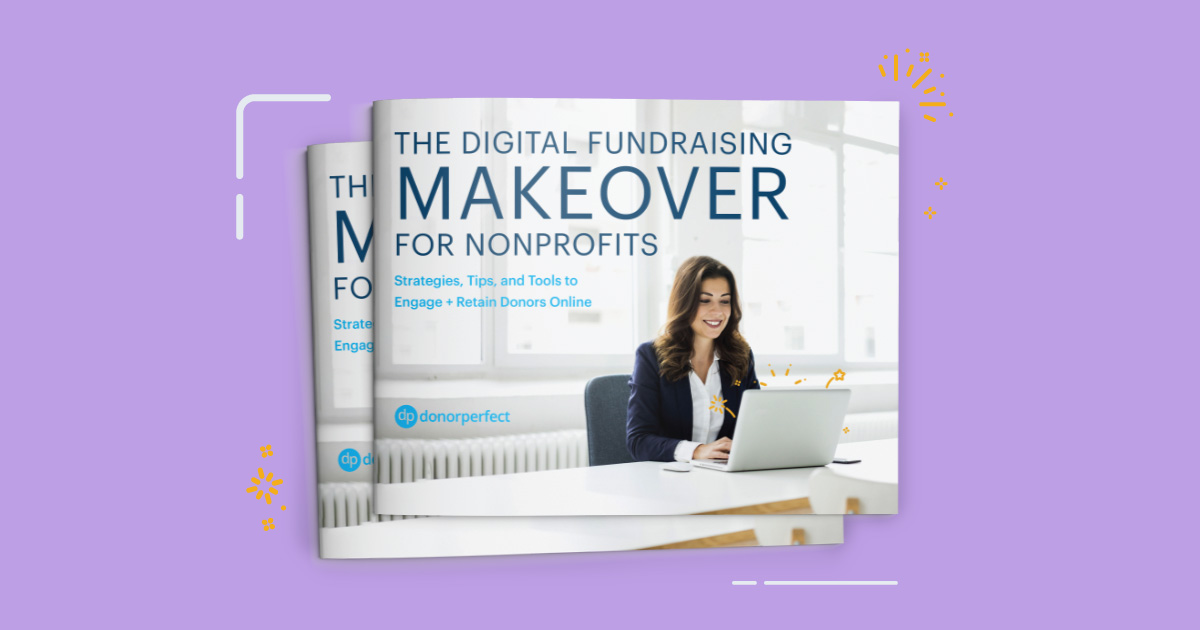 You know what they say – if not now, then when? This year has brought us opportunities to regroup, grow, and change the way we connect with one another, making it the perfect window to introduce new tools to your online fundraising workflow.

So out with the old, and in with the new. Cut out clutter to make room for campaigns that resonate best, and share your most impactful stories as motivation to join the cause. Welcome new donors with a series of engagement opportunities, and leverage digital fundraising tools to improve return-on-investment year over year.
What's Inside
Tips for a quick audit of your donor engagement materials
Inspiration for developing shareable impact stories
Best practices for email communications and online forms
Tools to build a trustworthy website, where donating is easy
How to incorporate video and text messaging into your strategy