Nonprofit Social Media Content Planner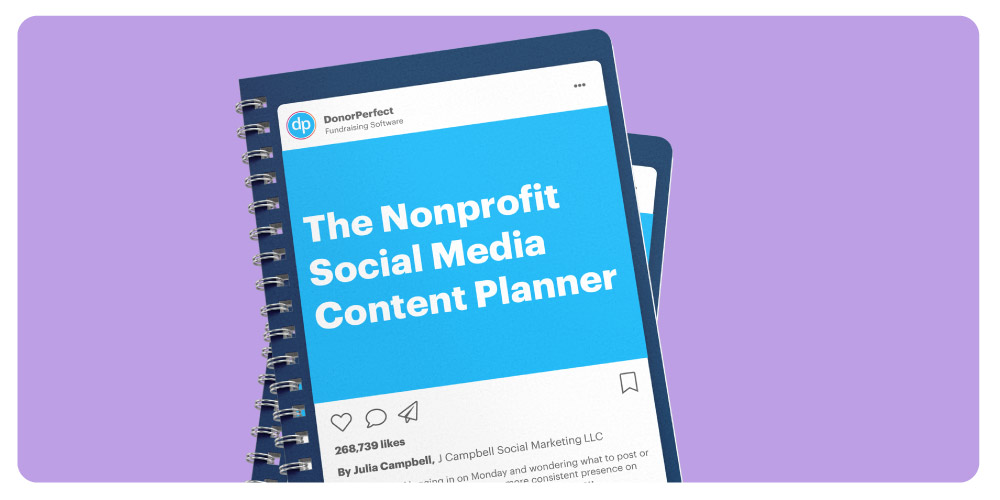 The key to growing your nonprofit's audience on social media and to getting more engagement is being strategic and intentional about your social media content. If you're sick of logging in on Monday and wondering what to post or tweet about, or if you want to have a more consistent presence on your social media platforms, then this is the planner for you.
The DonorPerfect team invited Julia Campbell, a nonprofit digital consultant, speaker, and author, to share her wisdom. She has been named as a top thought leader and one to follow by Forbes and BizTech Magazine, hosts the acclaimed Nonprofit Nation podcast, and has written two books for nonprofits on social media and storytelling.
This free planner is full of tips and exercises to help build and grow your organization's social media presence, so you can get your mission in front of a wider and more engaged audience.