Fundraising Fundamentals: Why Fundraising Software
Do Nonprofits Need Fundraising Software?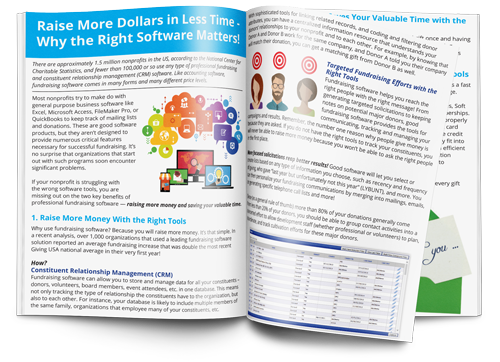 There are approximately 1.5 million nonprofits in the US, according to the National Center for Charitable Statistics, and fewer than 100,000 or so use any type of professional fundraising and constituent relationship management (CRM) software
Learn how nonprofits can benefit from software that's tailored to fundraising and donor management.
This E-Book provides facts about fundraising software that can help you assess your organization's needs, processes, goals, and aspirations, so you can decide if fundraising software is right for you.