The Nonprofit Leadership Workbook for Women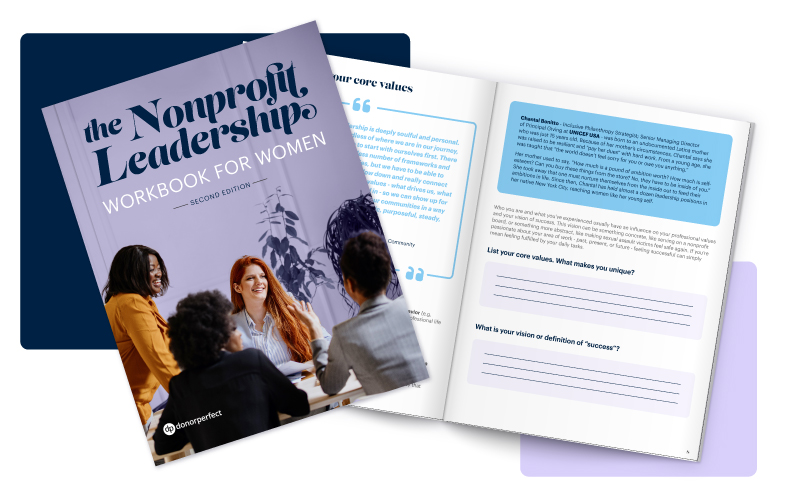 With Chantal Bonitto, Unique Brathwaite, Lenora Oeters, Kathy Rabon, Macy Vintson & Tycely Williams
In 2023, women are still at a disadvantage when it comes to career support. By investing in ourselves and each other – intentionally and unapologetically – we can change that.
This workbook was made possible by established women leaders in the nonprofit industry. We've called on them to share their wisdom and experiences with you – no matter where you are on your career journey and whether you plan to stay in the nonprofit sector or not.
This workbook will guide you through:
Defining your values and vision of success
Building leadership skills for success in any sector
Developing a personal brand that's authentic to you
Reframing mentorship as a mutual investment
Setting boundaries and fighting the scarcity mindset
Listing your non-negotiables for new opportunities
Editor's note: Our first edition was released in 2018. The second edition includes updated statistics and offers new insight in the form of personal stories and advice from our experts.