Year-end fundraising cheat sheet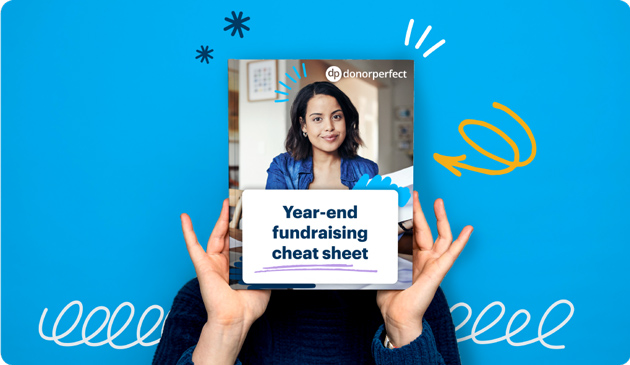 Among DonorPerfect users, 37% of all giving happens in the last three months of the year, and 5% of the entire year's philanthropy occurs between December 29 and 31. Year-end fundraising offers nonprofits an annual opportunity to take part in a season of joyful giving, and DonorPerfect is here to help make this year your best yet.
The Year-End Fundraising Cheat Sheet invites you to plan your year-end strategy around the donor engagement cycle. By thoughtfully planning and engaging with your donors in the months leading up to December, your ask won't come as a surprise, and your supporters will be primed and ready to give generously before they even see your solicitations.
We've broken planning and executing year-end fundraising into four digestible phases:
Phase 1: Planning, identification, and acquisition
Phase 2: Qualification and cultivation
Phase 3: Solicitation
Phase 4: Stewardship and review