Your Digital Donor Thank-You Kit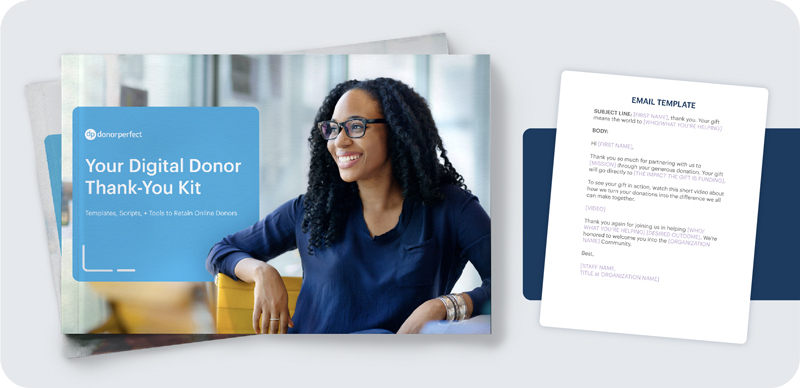 As a nonprofit professional, you know the importance of a thank-you. Not only does it confirm your receipt of a gift, but it makes donors feel like the critical piece of your mission that they really are! Though social distancing may make it more difficult to express your gratitude, there are ways to let your digital donors know how much they mean to you from afar.
Your Digital Donor Thank-You Kit guides your team through creating heartfelt, virtual thank-you messages that are sure to make donors feel truly appreciated, no matter the distance.
What's Inside
Your Digital Donor Thank-You Kit includes:
How to segment donor thank-yous
Thank-you email and video best practices
Email thank-you templates
Video thank-you scripts