LOVE your fundraising software.
Our clients love how easy, affordable, and
versatile DonorPerfect is!
GET STARTED NOW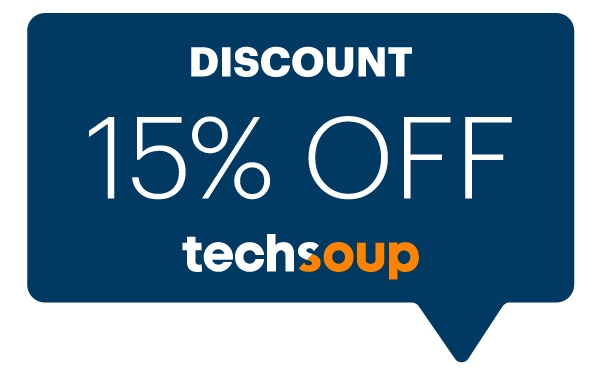 Special TechSoup Discount Offer!
Organizations with annual operating budgets under $2 million are eligible to receive a 15% discount on a DonorPerfect license. Simply fill out the form to get started!
DonorPerfect can grow with you. Once you get it, you won't ever want to jump ship to another system."
– Ellen from Literacy Volunteers of Charlottesville/Albemarle
This is one of the best software programs I have worked with. It made entering data simple and running reports a snap."
– Sherry from Food Bank of West Central Texas
DonorPerfect is easy to learn! We are beginners in the area of fundraising, and DonorPerfect has helped us get our campaign started."
– Pamela from Friends of Lovers Key State Park
Easy to learn and use
The NTEN Consumer Guide* says "DonorPerfect has as strong functionality as any system we reviewed…and they are laid out to be among the easiest to use".
The most functionality at the lowest cost
You get all the features you need for thousands less than similar systems. Plus you can access your data anywhere, anytime on any web-enabled device.
Spend less and get more donations
Our customers consistently raise more funds (an average of 17% each year) than other nonprofits. Some have increased donations more than 500% in just the first year alone.
Helps everyone to be more productive and get more done
DonorPerfect customers tell us they process and acknowledge donations 80% faster than their old way.
See how using DonorPerfect can give you more time and help you raise more funds for your cause.
Complete the form below or call (800) 220-8111.