Perform prospect research and wealth screening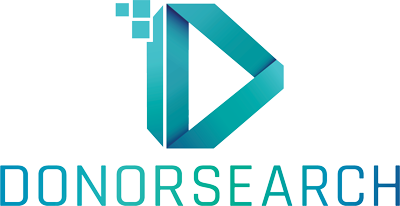 Through comprehensive prospect screenings that reveal both giving capacity and history, DonorSearch helps nonprofits discover major donors in their network with wealth data displayed directly on the DonorPerfect screens and reports.
Special Offer: 30% off first three months of Prospect View Online*
*Offer valid only for new customers.
Features
ProspectView Screening
Automated Batch Prospect Screening
Single-batch screening for any number of donors
RFM analysis of your nonprofit's relationship with each prospect
Philanthropic review of prospects
Complete wealth review of prospects
Data verification process
Prospect scoring based on likelihood of giving
ProspectView Online
Accurate Records at Your Fingertips
Detailed wealth information that shows ability to give
Philanthropic activity that shows past giving
Prospect's nonprofit affiliations
Additional prospects to solicit via the Prospect Generator
DonorSearch Marketing Lists
Use DonorSearch filters to find donors specifically interested in your cause
Additional filters include wealth history, affinity, interests and geography
Import lists into DonorPerfect Fundraising CRM for prospecting and solicitation
Fast Facts
About: DonorSearch offers the most comprehensive prospect and wealth screenings to reveal major donors' giving capacity, giving history, and more.
Category: Prospect Research
Country Availability: United States
Integration Type: Bi-Directional API
Learn More and Request Pricing