DonorPerfect | 2023
Community Conference
Refresh
The 2023 DonorPerfect Community Conference will explore industry skills and solutions that make it simple to refresh your fundraising strategy on a dime.
Mark your calendar now for two half-days of free, virtual sessions on June 6 & 7.
REGISTER NOW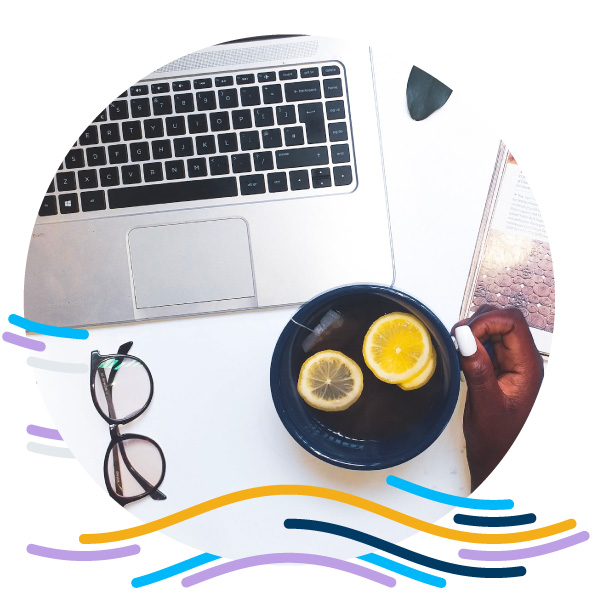 Sometimes, fundraisers have no choice but to hit refresh. They need time to regroup and recharge amid major changes. They pivot in response to current events and trends. They discover new methods for revitalizing donor relationships and replenishing their budget. They consistently reimagine how to approach their craft. REFRESH will help fundraisers reframe their challenges and remember that starting over isn't necessary when innovation is welcomed.
Join these celebrated thought leaders to adopt a "refresh mentality" that will prepare you for the future of fundraising:
10:30 – 11:20
Opening Session:

Refreshing Nonprofit Innovation: Overcoming Obstacles and Igniting Impact

Mallory Erickson
Track One:
Track Two:
11:30 – 12:20
How to Refine Your Online Donor Journey: Turning Your Mission Into A Movement

Dana Snyder
Reinvigorate Your Fundraising Efforts with Constant Contact and DonorPerfect

Matthew Montoya
12:30 – 1:20
How to Revamp Your Online Donation Form & Increase Its Value

DonorPerfect Trainer Sean McClellan
How to Reposition Yourself as an Advisor to Major Donors

Rhea Wong
1:30 – 2:20
Inspiring Donors to Reciprocate: The Case for Radical Connection

Nathan Chappell & Brian Crimmins
Restructuring Your Major Gift Pipeline: Cultivate the Right Donors with the Right Criteria

DonorPerfect Trainer Donna Mitchell
2:30 – 3:20
How to Review Your Engagement Strategy: Finding Donors on the Fringes

DonorPerfect Trainer Arlene Berkowitz
Reinvesting in Women: The Future of Nonprofit Leadership

Tycely Williams
3:30 – 4:20
Keynote Session:

Reigniting Innovation Within Your Organization

Joan Garry
10:30 – 11:20
Opening Session:

How to Rethink and Reimagine Nonprofit Culture

Jeff Schreifels & Karen Kendrick
Track One:
Track Two:
11:30 – 12:20
Getting Dynamic: How to Recalibrate Your Strategic Plan for 2024

Sandra Allen
Rebooting Your Digital Fundraising Strategy: 3 Steps to Improve Trust and Increase Engagement

Keisha Simpson
12:30 – 1:20
How to Reflect on Past Performance to Meet Future Goals

DonorPerfect Trainer Amanda Tadrzynski
Beyond the Thank You: How to Realign Your Stewardship Plan With Your Organization's Values

Sabrina Walker Hernandez
1:30 – 2:20
Renavigating the Road to Monthly Giving Success

Erica Waasdorp

The Power of Stewardship in Rejuvenating Your Existing Donors

DonorPerfect Trainer Sean Potero
2:30 – 3:20
How to Re-engineer Your Donation Process: Turning Small Donors Into Monthly Givers

DonorPerfect Trainer Janet Carroll
How to Remodel Your Prospect Marketing Strategy Using AI

Sarah TeDesco
3:30 – 4:20
Closing Reception:

*In the Closing Remarks and Reception Room

Mallory Erickson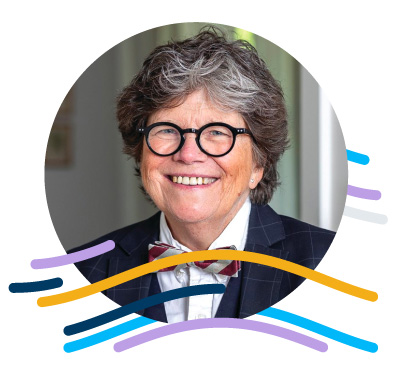 Joan Garry – Keynote
Joan Garry is an internationally-recognized champion for the nonprofit sector and a highly sought-after executive coach for CEOs of some of the nation's largest organizations. She is called upon by large organizations to tackle substantial change management, crisis management, and leadership transitions requiring a compassionate truth-teller, a hands-on strategy advisor, a communications expert, and a focus on strong internal and external messaging.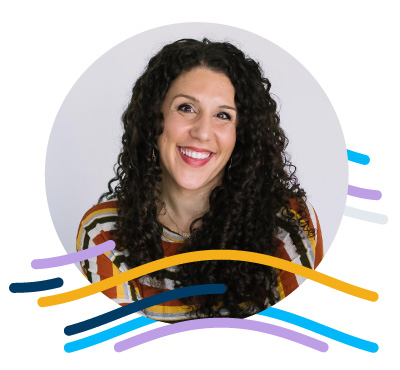 Mallory Erickson – Conference Host
Mallory Erickson is an executive coach, fundraising consultant, and host of the podcast What the Fundraising, aimed at supporting nonprofit leaders to fundamentally change the way they lead and fundraise. Through her signature framework – the Power Partners Formula™️ – Mallory provides unique tools to help nonprofits fundraise more from foundations, corporate partners, and individuals.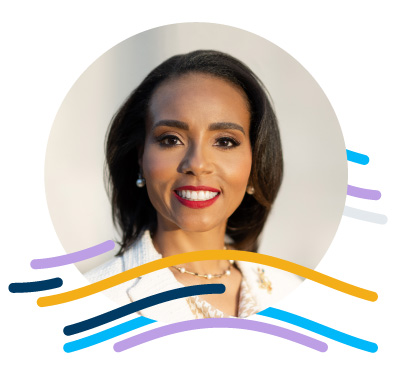 Tycely Williams
Tycely Williams, CFRE, an award-winning C-Suite executive, leads inclusive, innovative, and high-performing happy teams. She has raised and managed more than $600 million dollars in her twenty-six-year career. As Chief Development Officer for The Bipartisan Policy Center, she crafts strategies to fuel common sense solutions that promote health, security, and opportunity for all Americans.
This session was very compelling and enlightening. It truly spoke to my heart and what I've been struggling with in this profession. The session gave me hope, a sense of direction, and a reminder to never give up on yourself and what you believe you can achieve."
– LaShaundra, Palm Beach County Food Bank
WOW. WOW. WOW so much great stuff. Hardest part will be figuring out where to start tomorrow in implementing all the improvements we can make!"
– Jennifer, Disability Resource Association
REGISTER NOW
---
DPCC 2022 Archives – Stories worth sharing
DPCC 2021 Archives – Transform Your Fundraising
---