Online Forms for Nonprofits
Convert online visitors to dedicated supporters and raise 20% more
with DonorPerfect Online Forms
Why DonorPerfect Online Forms?
Save time, reduce costs, and raise more money for your mission with integrated forms that are exclusively built for DonorPerfect and perfectly customizable to meet your organization's unique needs.
Form Gallery
Easy, Effortless Donation Forms
Offer supporters a quick and painless click-and-give experience and kick back while the forms' seamless integration with DonorPerfect sends all gift and donor data right into your system for you.
Donation Form Templates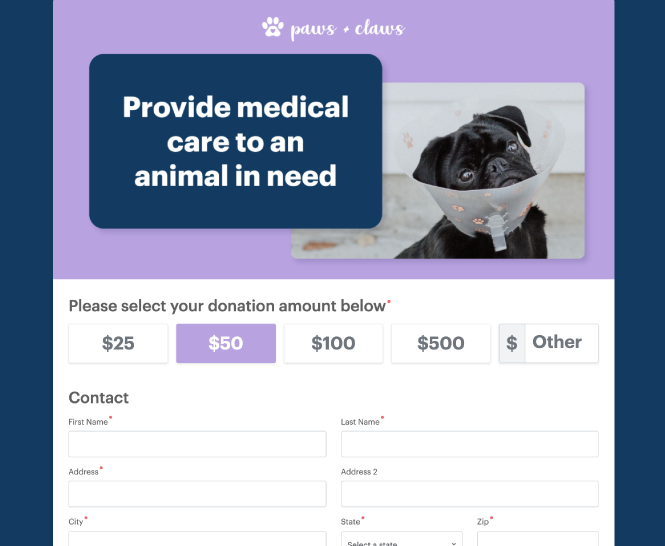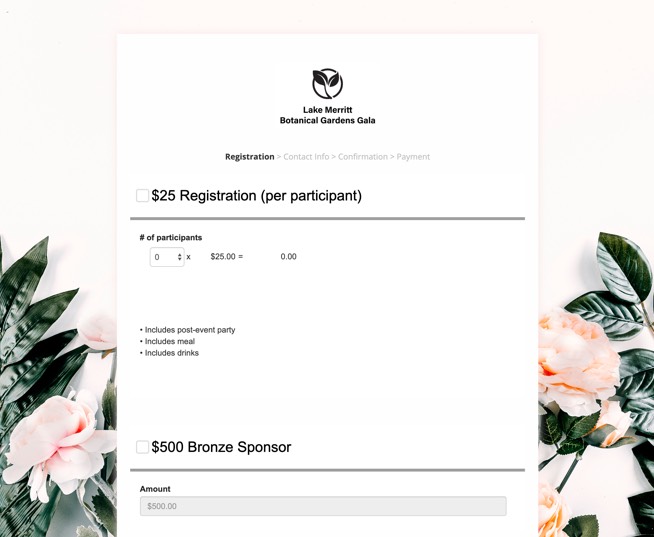 Eye-Catching Event Registration Forms
Continue the exciting experience of your fundraising event invitation all the way through to registration with a stylized form that mirrors your organization's event theme and brand.
Event Registration Form Templates
Mission-Minded Crowdfunding Pages
Unlike GoFundMe and Facebook, DonorPerfect Crowdfunding enables your organization to collect and store all fundraiser and donor data from every campaign. It's your data, after all.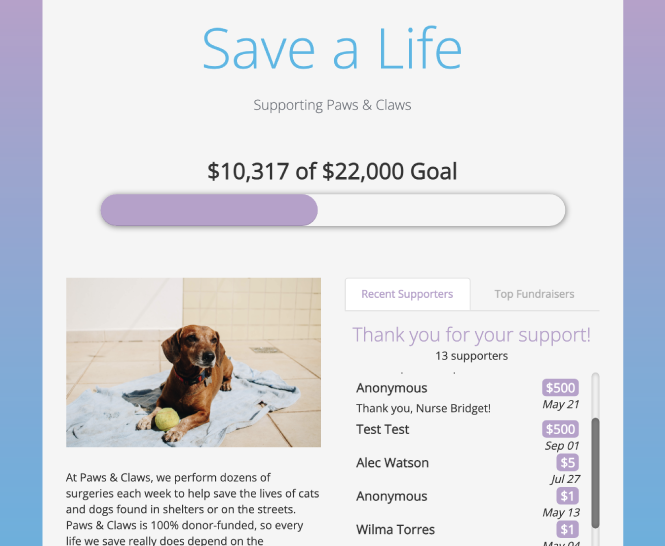 Monthly Giving Forms
Promote your monthly giving program as an effortless way your donors can support your mission year-round.
Put your program front and center with a monthly giving form.
Monthly giving form template
Online fundraising best practices
Visit the Online Success Hub to see how to use DonorPerfect Online Forms as part of a comprehensive fundraising strategy.
Visit the hub
Get Started with DonorPerfect Online Forms