Online Forms for Nonprofits
Why DonorPerfect Online Forms?
Save time, reduce costs, and raise more money for your mission with integrated forms that are exclusively built for DonorPerfect and perfectly customizable to meet your organization's unique needs.
All information collected flows directly into your DonorPerfect system. Transactions are instantly confirmed via email and delicately organized in the appropriate donor record.
Empower your staff to create forms in minutes with intuitive customization features. Style your forms with a drag-and-drop builder and simple color selection.
Encourage donors to stay connected with branded forms and custom confirmation pages. Then seamlessly embed these forms into your website.
Increase conversion rates and average gift size with suggested giving levels. Attract new recurring givers with appropriate default monthly gift amounts.
Fundraising, streamlined from start to finish
DonorPerfect Online Forms deliver a fast, streamlined experience from start to finish. With all gifts automatically sorted into your donor records and acknowledged, you have time to focus on donor acquisition and stewardship, and donors have consistent engagement with your mission. In minutes, you can create a trustworthy form that looks and feels like your organization, with everything your donors need for a frictionless checkout. Our users have been able to triple their completed donations.
Our donors get an acknowledgment as soon as they fill out the form, and then we do an instant merge to send a personal thank you. This is why we're seeing an increase in donations and donor retention."
– Lara C., Commonpoint Queens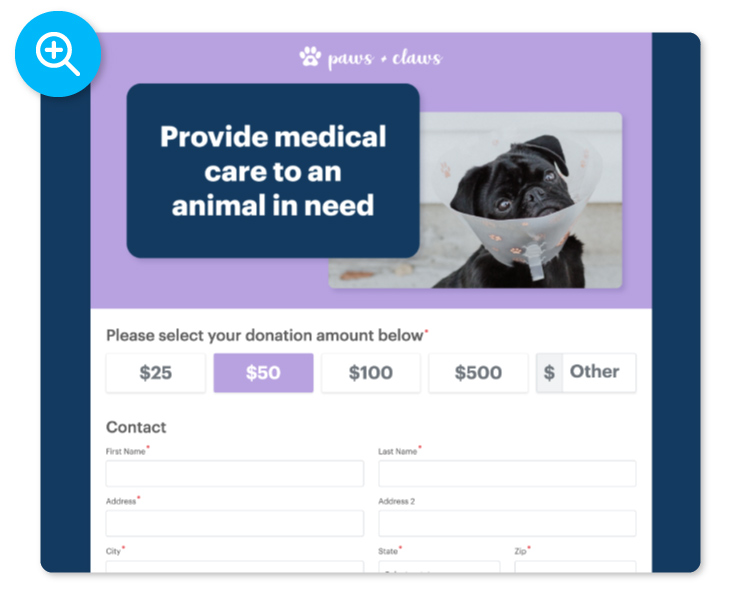 Eye-Catching Event Registration Forms
Continue the exciting experience of your fundraising event invitation all the way through to registration with a stylized form that mirrors your organization's event theme and brand.
Event Registration Form Templates
Sponsorship – Organizational »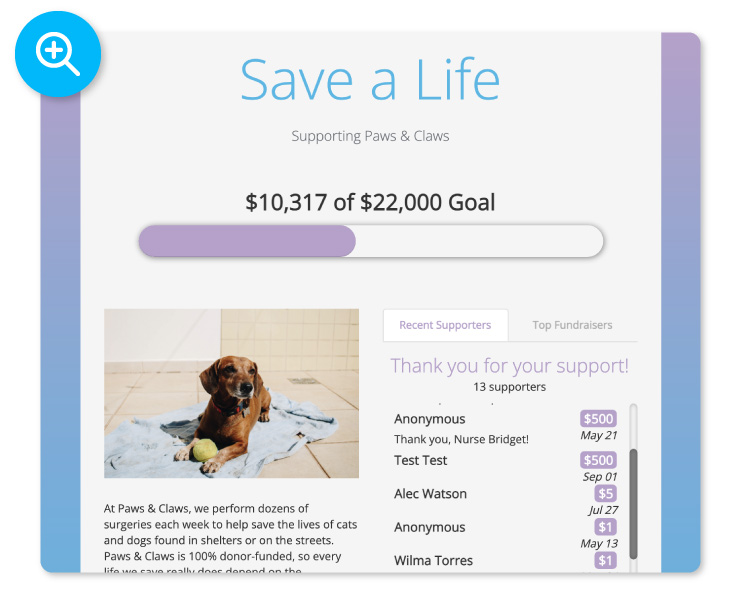 Mission-Minded Crowdfunding Pages
Unlike GoFundMe and Facebook, DonorPerfect Crowdfunding enables your organization to collect and store all fundraiser and donor data from every campaign. It's your data, after all.
Monthly giving forms
Promote your monthly giving program as an effortless way your donors can support your mission year-round.Put your program front and center with a monthly giving form.
Monthly Giving form template >>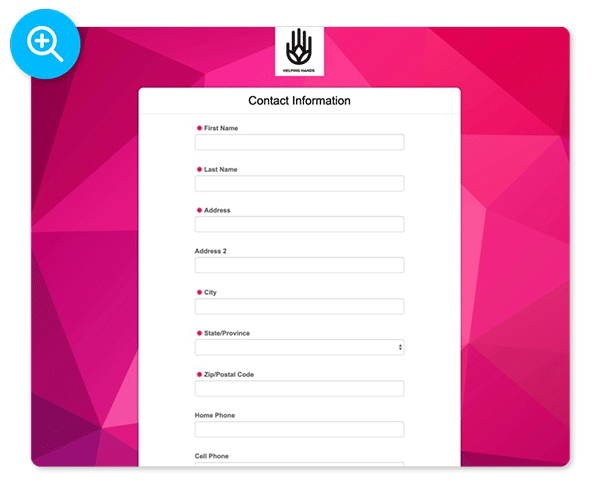 Simple Volunteer Sign-Up
Invite supporters to pitch in by listing opportunities on your website, social media posts, and emails and linking to a volunteer form that enables them to enlist their help sign up in seconds.
Volunteer Sign-Up Form Templates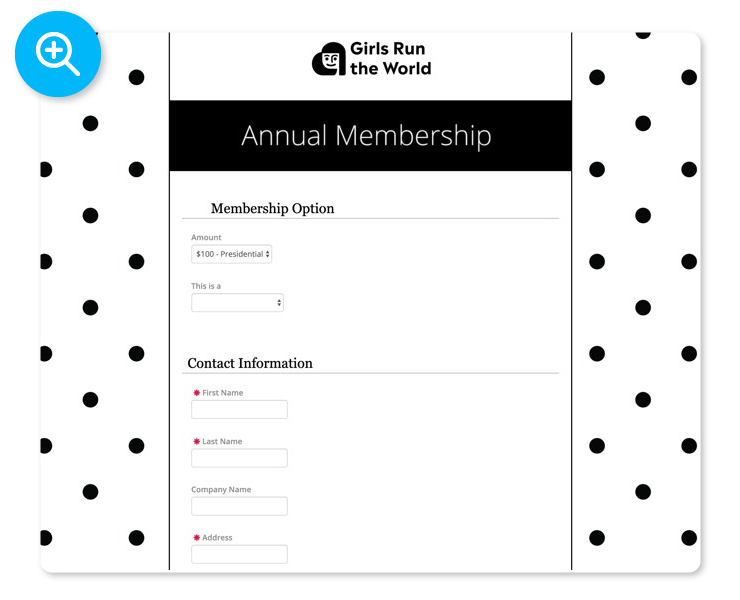 Benefit-Boosting Membership Forms
Showcase all that a membership can offer with a customizable form that enables you to highlight all of your organization's levels and the awesome benefits that accompany them.
Membership Form Templates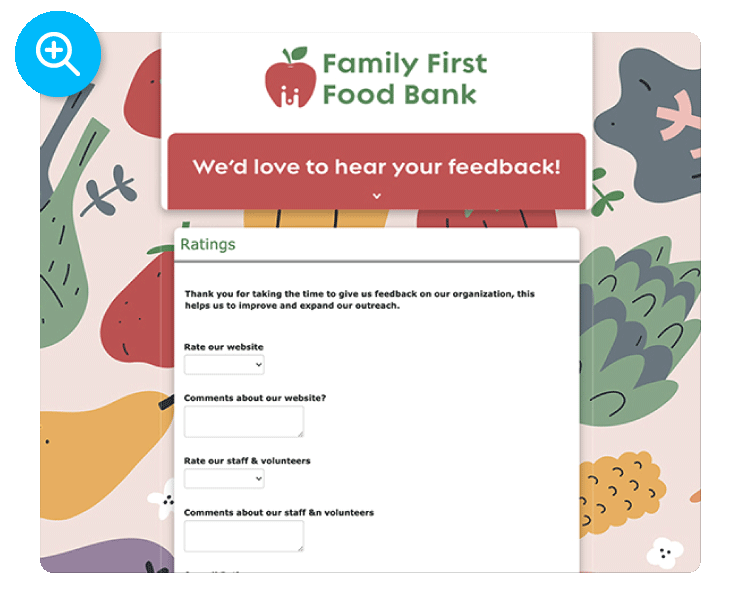 Ask-Anything Surveys
Improve operations with the help of your donor community. Because our forms also serve as nonprofit survey software, you're equipped to gather feedback on just about anything.
Survey Form Templates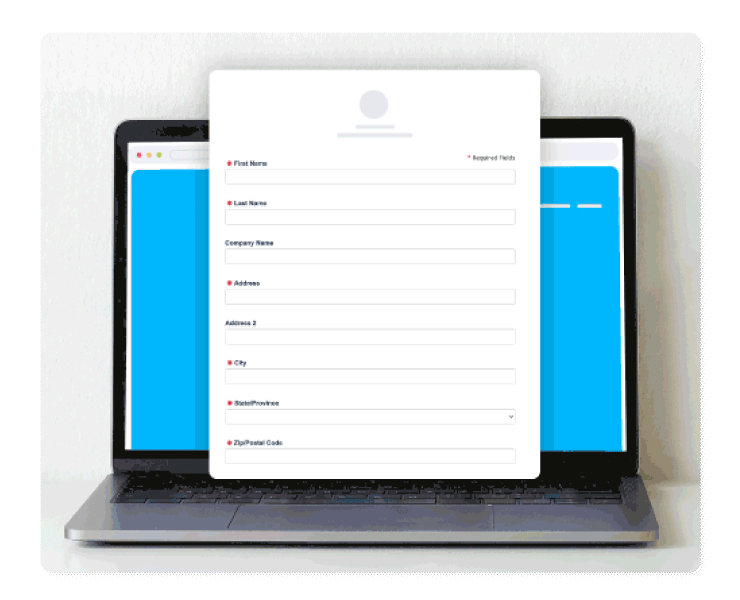 Other Form Templates
Mailing/contact list (US & CA)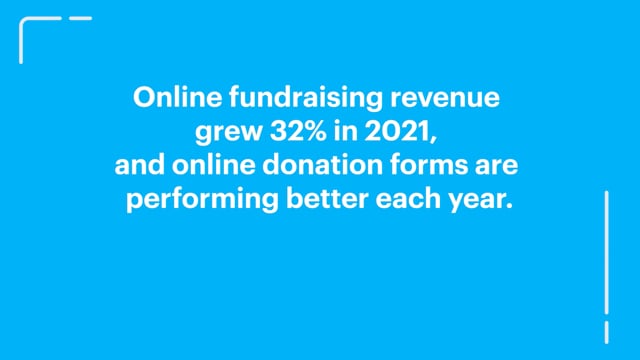 Frequently Asked Questions
1. Does DonorPerfect integrate with PayPal?
---
2. Does DonorPerfect integrate with Venmo?
---
3. What is the difference between the new DonorPerfect Donation Forms and the classic DonorPerfect Weblink forms?
---
4. Can my donors help to offset my processing fees?
---
5. Can I have my own merchant account with DonorPerfect?
---
Get Started with DonorPerfect Online Forms