73% of nonprofit donors prefer to give online via card or PayPal.*
Fundraisers need to create the right environment for these online gifts. With a seamless and user-friendly online donor experience, your nonprofit will offer convenient giving and create the opportunity to connect with potential donors beyond your local community.
*Double the Donation Nonprofit Fundraising Statistics 2023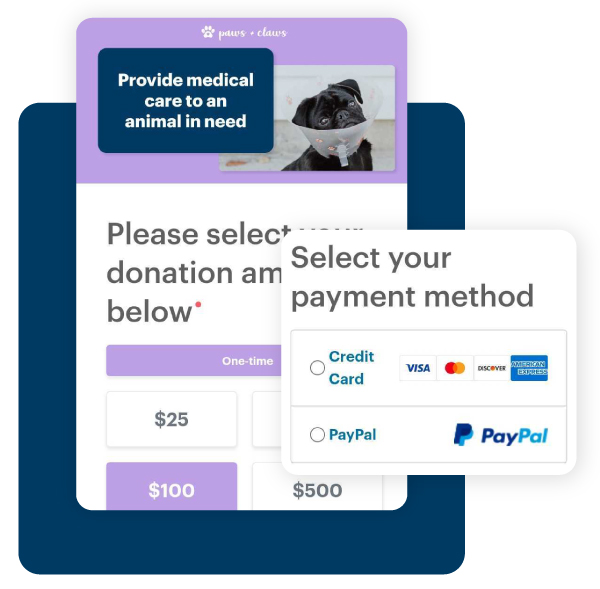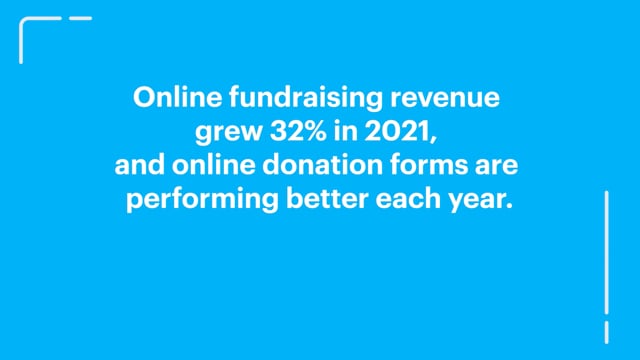 Watch & Learn:
These webinars offer fundraising resources that you can implement today!
Raise 25% More by Converting Online Visitors to Dedicated Supporters.
Save time, reduce costs, and raise more for your mission using DonorPerfect Online Forms.
With DonorPerfect, nonprofits can:
Seamlessly connect donation processing and donor management in one system
Create stylish donation forms in minutes using the intuitive form builder
Offer a sustainable giving model though monthly giving
Increase average gift sizes using suggested giving amounts
Keep Learning About Digital Fundraising With These Articles:
Read about how online fundraising can change your strategy
Level Up With Online Fundraising Guides:
Take your digital presence to the next level with these digital space tips and tricks
Frequently Asked Questions
1. What is online fundraising?
---
2. How does online fundraising work?
---
3. What are the benefits of online fundraising?
---
4. How can I promote my online fundraising campaign?
---
5. How can I track and manage online donations with DonorPerfect?
---
6. Can I customize my online donation forms with DonorPerfect?
---
7. Is online fundraising secure?
---
Gain an online fundraising success partner
Check out all DonorPerfect has to offer