What is a "Terms of Service" agreement?
"Terms of Service" is a legal contract/agreement between you and a service provider. It protects your rights and our rights relating to the provision of the Service, so please review these Terms carefully.
Therefore, this document is an agreement between you or the organization that you represent (hereinafter "You" or "Your") and DonorPerfect (a division of SofterWare, Inc.) (hereinafter "DonorPerfect") governing your use of the DonorPerfect online database, fundraising solution and any other offered services. SofterWare US headquarters is located at 601 Office Center Dr, Suite 200, Fort Washington, PA 19034 and our international offices are located at A312-1001 Lenoir Street, Montreal, QC, H4C 2Z6, and DonorPerfect UK Ltd., 33 Mabels Furlong, Ledbury, HR8 2HQ, United Kingdom.
Parts of this Agreement
This Agreement consists of the following terms and conditions (hereinafter the "General Terms") and terms and conditions, if any, specifically to the use of individual services (hereinafter the "Service Specific Terms"). The General Terms and Service Specific Terms are collectively referred to as the "Terms". In the event of a conflict between the General Terms and Service Specific Terms, the Service Specific Terms shall prevail.
Acceptance of the Terms
You must be of legal age to enter into a binding agreement in order to accept the Terms. If you do not agree to the General Terms, do not use any of our services. If you agree to the General Terms and do not agree to any Service Specific Terms, please do not use the corresponding Service. You can accept the Terms by checking a checkbox or clicking on a button indicating your acceptance of the terms or by actually using the services.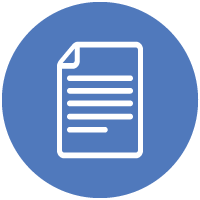 GENERAL AND SERVICE-SPECIFIC TERMS
Description of Service
We provide an array of services for online fundraising and management including fundraising database access, word processor, report writer, email client, mobile application, chat, donor relationship management applications and online donation payment processing applications ("service" or "services"). You may use the services for your personal and business use or for internal business purpose in the organization that you represent. You may connect to the services using any Internet browser or mobile application supported by the services. You are responsible for obtaining access to the Internet and the equipment necessary to use the services. You can create and edit content with your user account and if you choose to do so, you can publish and share such content.
Beta Services
We may offer certain services that are initial deployments of new features called beta services ("Beta Service" or "Beta services") for the purpose of testing and evaluation. You agree that we have the sole authority and discretion to determine the period of time for testing and evaluation of Beta services. We will be the sole judge of the success of such testing and the decision, if any, to offer the Beta services as commercial services. We may charge for Beta services but will communicate the charges in advance. You will be under no obligation to acquire a subscription to use any paid service as a result of your subscription to any Beta service. We reserve the right to fully or partially discontinue, at any time and from time to time, temporarily or permanently, any of the Beta services with or without notice to you. You agree that DonorPerfect will not be liable to you or to any third party for any harm related to, arising out of, or caused by the modification, suspension or discontinuance of any of the Beta services for any reason.
Modification of Terms of Service
We may modify the Terms upon notice to you at any time through a service announcement or by sending email to your primary email address. If we make significant changes to the Terms that affect your rights, you will be provided with at least 30 days advance notice of the changes by email to your primary email address. You may terminate your use of the services by providing DonorPerfect notice by email (within 30 days of being notified) if the Terms are modified in a manner that substantially affects your rights in connection with use of the services. In the event of such termination, you will be entitled to the prorated refund of the unused portion of any prepaid fees. Your continued use of the service after the effective date of any change to the Terms will be deemed to be your agreement to the modified Terms.
User Sign up Obligations
You need to sign up for a user account by providing all required information in order to access or use the services. If you represent an organization and wish to use the services for corporate internal use, we recommend that you, and all other users from your organization, sign up for user accounts by providing your organization's contact information. In particular, we recommend that you use your organization email address. You agree to: a) provide true, accurate, current and complete information about yourself as prompted by the sign-up process; and b) maintain and promptly update the information provided during sign up to keep it true, current, and complete. If you provide any information that is untrue, outdated, or incomplete, or if DonorPerfect has reasonable grounds to suspect that such information is untrue, outdated, or incomplete, DonorPerfect may terminate your user account and refuse current or future use of any or all of the services.
Conflict of Interest
You agree that you will disclose to DonorPerfect in writing (email, mail, or fax is acceptable) any conflicts of interest or potential conflicts of interest (e.g., work for or associate with other nonprofit software providers, electronic payment providers, payment processors, etc.) you may have in a timely manner. You must also disclose whether you are an employee, contractor, an employee of a contractor, or have a business/personal relationship with anyone of the above types of organizations or any of the following companies or their subsidiaries:
Blackbaud
FrontStream
Kindful
Your use of DonorPerfect may not be used for competitive research, and you agree that neither your organization, nor any person accessing the services by means of your organization's account, will, directly or indirectly, reverse engineer, decompile, disassemble or otherwise attempt to discover the source code or underlying ideas or algorithms of the services; modify, translate or create derivative works based on the services; or rent, lease, distribute, assign or otherwise transfer rights to the services.
Failure to disclose any of these relationships in writing or using DonorPerfect for competitive research may result in legal action against you and/or your organization, including financial damages, to the fullest extent allowed by law.
Organization Accounts and Administrators
When you sign up for an account for your organization you may specify one or more administrators. The administrators will have the right to configure the services based on your requirements and manage end users in your organization account. If your organization account is created and configured on your behalf by a third party, it is likely that such third party has assumed administrator role for your organization. Make sure that you enter into a suitable agreement with such third party specifying such party's roles and restrictions as an administrator of your organization account. You are responsible for i) ensuring confidentiality of your organization account password, ii) appointing competent individuals as administrators for managing your organization account, and iii) ensuring that all activities that occur in connection with your organization account comply with this Agreement. You understand that DonorPerfect is not responsible for account administration and internal management of the services for you. You are responsible for taking necessary steps for ensuring that your organization does not lose control of the administrator accounts. DonorPerfect may provide control of an administrator account to an individual providing proof satisfactory to DonorPerfect demonstrating authorization to act on behalf of the organization. You agree not to hold DonorPerfect liable for the consequences of any action taken by DonorPerfect in good faith in this regard.
Personal Information and Privacy
Personal information you provide to DonorPerfect through the service is governed by DonorPerfect Privacy Policy. Your election to use the service indicates your acceptance of the terms of the DonorPerfect Privacy Policy. You are responsible for maintaining the confidentiality of your username, password and other sensitive information. You are responsible for all activities that occur in your user account and you agree to inform us immediately of any unauthorized use of your user account by email to legal@donorperfect.com or by calling us at US (800) 220-8111. We are not responsible for any loss or damage to you or to any third party incurred as a result of any unauthorized access and/or use of your user account, or otherwise.
Communications from DonorPerfect
The service may include certain communications from DonorPerfect, such as service announcements, administrative messages and newsletters. You understand that these communications shall be considered part of using the services. As part of our policy to provide you total privacy, we also provide you the option of opting out from receiving newsletters from us. However, you will not be able to opt-out from receiving service announcements and administrative messages.
Fees and Payments
The services are available under subscription plans of various durations. Payments for subscription plans of a duration of less than a year can be made only by Credit Card or Direct Debit/ACH bank account withdrawal. Your subscription will be automatically renewed at the end of each subscription period unless you downgrade your paid subscription plan to a free plan, if available, or inform us that you do not wish to renew the subscription. At the time of automatic renewal, the subscription fee will be charged to the Credit Card or Direct Debit/ACH bank account last used by you. We provide you the option of changing the details if you would like the payment for the renewal to be made through a different Credit Card or Direct Debit/ACH bank account. If you do not wish to renew the subscription, you must inform us at least seven (7) days prior to the renewal date. If you have not downgraded to a free plan and if you have not informed us that you do not wish to renew the subscription, you will be presumed to have authorized DonorPerfect to charge the subscription fee to the Credit Card or Direct Debit/ACH bank account last used by you. Prepayments are nonrefundable as we must allocate resources for your guaranteed use of the services.
From time to time, we may change the price of any service or charge for use of services that are currently available free of charge. Any increase in charges will not apply until the expiration of your then-current billing cycle. You will not be charged for using any service unless you have opted for a paid subscription plan.
Restrictions on Use
In addition to all other terms and conditions of this Agreement, you shall not: (i) transfer the services or otherwise make it available to any third party; (ii) provide any service based on the services without prior written permission; (iii) use the third party links to sites without agreeing to their website terms & conditions; (iv) post links to third party sites or use their logo, company name, etc. without their prior written permission; (v) publish any personal or confidential information belonging to any person or entity without obtaining consent from such person or entity; (vi) use the services in any manner that could damage, disable, overburden, impair or harm any server, network, computer system, resource of DonorPerfect; (vii) violate any applicable local, state, national or international law; and (viii) create a false identity to mislead any person as to the identity or origin of any communication.
Illegal Activities and/or Spamming
You agree to be solely responsible for the contents of your transmissions through the services. You agree not to use the services for illegal purposes or for the transmission of material that is unlawful, defamatory, harassing, libelous, invasive of another's privacy, abusive, threatening, harmful, vulgar, pornographic, obscene, or is otherwise objectionable, offends religious sentiments, promotes racism, contains viruses or malicious code, or that which infringes or may infringe intellectual property or other rights of another. You agree not to use the services for the transmission of "junk mail", "spam", "chain letters", "phishing" or unsolicited mass distribution of email. We reserve the right to terminate your access to the services if there are reasonable grounds to believe that you have used the services for any illegal or unauthorized activity.
Application Programming Interface
This section does not apply if you do not request access to DonorPerfect's application programming interface, which is an interface to push data to or pull data from your DonorPerfect database (the "API") over the internet. The API may only be licensed to you upon submission of an application along with any requested information and receipt of DonorPerfect's approval, which may be granted or denied in DonorPerfect's sole discretion. If DonorPerfect provides you with access to the API, it will be deemed to be included in the "services" for purposes of this Agreement, except that any consulting services, support or other assistance requested by you relating to the API are not included in any Fees unless expressly stated in writing. DonorPerfect may limit the amount of data that may be transferred by you through the use of the API, the number of concurrent sessions that you may establish with the API, and/or any other activity with respect to the API, in DonorPerfect's sole discretion and may change such limitations from time to time. DonorPerfect also reserves the right to terminate your license to use the API at any time after such license is granted if DonorPerfect believes you are using the API in an inappropriate manner. The API shall be treated by you as confidential information of DonorPerfect. Any breach of the foregoing restrictions (or this Agreement) by any third party service provider you use shall be deemed a breach of this Agreement by you.
DPConnect Marketplace and Acquisition of Non-DonorPerfect Products or Services
We or third parties may make available (for example, through the DPConnect Marketplace or otherwise) third-party products or services, including, for example, non-DonorPerfect applications and implementation and other consulting services. Any acquisition by you of such products or services, and any exchange of data between you and any non-DonorPerfect provider, is solely between you and the applicable non-DonorPerfect provider. We do not warrant or support non-DonorPerfect applications or other non-DonorPerfect products or services, whether or not they are designated by us as "certified", "featured", or otherwise, except as specified in a signed proposal from us. If you install or enable a non-DonorPerfect application for use with any of our services, you grant us permission to allow the provider of that non-DonorPerfect application to access your data as required for the interoperation of that non-DonorPerfect application with the services we provide. We are not responsible for any disclosure, modification or deletion of your data resulting from access by a non-DonorPerfect application. Our services may contain features designed to integrate with Non-DonorPerfect applications. To use such features, you may be required to obtain access to non-DonorPerfect applications from their providers, and may be required to grant us access to your account(s) on the non-DonorPerfect applications. If the provider of a non-DonorPerfect application ceases to make the non-DonorPerfect application available for interoperation with the corresponding service features on a reasonable term or basis, we may cease providing those service features without entitling you to any refund, credit, or other compensation.
Termination and Inactive User Accounts Policy
We reserve the right to terminate unpaid user accounts that are inactive for a continuous period of 180 days. For paid user accounts, we will terminate user accounts that are delinquent for a continuous period of 21 days past the last payment due date. In the event of any termination, all data associated with such user account will be deleted. We will provide you prior notice of such termination, and you can backup your data by using the service(s) or we can provide a backup of your data in electronic format for a fee equal to two (2) months of service or $250.00, whichever is higher, or you can elect in writing to have DonorPerfect keep your data protected on our servers without access rights for a stated time period for 1/2 of your fee minus additional support or other modules that you are no longer using. The data deletion policy may be implemented with respect to any or all of the services. Each service will be considered an independent and separate service for the purpose of calculating the period of inactivity. In other words, activity in one of the services is not sufficient to keep your user account in another service active. In case of accounts with more than one user, if at least one of the users is active, the account will not be considered inactive.
Data Ownership
We respect your right to ownership of content created or stored by you. You own the content created or stored by you. Unless specifically permitted by you, your use of the services does not grant DonorPerfect the license to use, reproduce, adapt, modify, publish or distribute the content created by you or stored in your user account for DonorPerfect's commercial, marketing or any similar purpose, except for i) Non-identifiable summary and transaction details which DonorPerfect may use and share with the greater nonprofit community, media, and interested third parties and ii) DonorPerfect's permission to access, copy, distribute, store, transmit, reformat, publicly display and publicly perform the content of your user account as required for the purpose of providing the services to you and supporting the services to you through email, chat, telephone, or any other communication means.
You agree and acknowledge that when accessing the services, DonorPerfect also receives and stores certain personally non-identifiable information. Such information, which is collected passively using various technologies, cannot be used to specifically identify you. DonorPerfect may store such information itself or such information may be included in databases owned and maintained by DonorPerfect affiliates, agents or service providers. DonorPerfect may use such information and pool it with other information to track, for example, the total number of visitors or users of the services, the average donation of visitors to its online donation forms, the number of visitors to each page of DonorPerfect website, the domain names of DonorPerfect visitors' Internet service providers, and how DonorPerfect users use and interact with the service. All aggregated and non-identifiable information can be used by DonorPerfect to create and improve our products and services. Also, in an ongoing effort to better understand and serve the users of the services, DonorPerfect may conduct research on its customer demographics, interests and behavior based on the Contact Data and other information provided to DonorPerfect. This research may be compiled and analyzed on an aggregate basis. DonorPerfect may share this non-identifiable and aggregate data with its affiliates, agents and business partners, but this type of non-identifiable and aggregate information does not identify you personally. DonorPerfect may also disclose aggregated user statistics in order to describe DonorPerfect services to current and prospective business partners and to other third parties for other lawful purposes.
Confidential Information
Neither party will disclose, sell or transfer to any third party, other than for the performance of this Agreement, any Confidential Information of the other party without the express, prior written consent of the other party. Confidential information shall mean information including, without limitation, computer programs, code, algorithms, know-how, formulas, processes, ideas, inventions (whether patentable or not), and information marked "Confidential", or if disclosed verbally, is identified as confidential at the time of disclosure but does not include information (1) generally known to the public, (2) already known to the party receiving the information, or (3) legally obtained from a third party without further duties of confidentiality. DonorPerfect will use commercially available security software for encrypting the transmission of your Data. "Data" shall mean the data inputted by you, Authorized Users, or DonorPerfect on your behalf for the purpose of using the services or facilitating your use of the services. You acknowledge that transmission of data over the Internet may not be secure, however, even after reasonable security measures have been taken.
User Generated Content
You may transmit or publish content created by you using any of the services. However, you shall be solely responsible for such content and the consequences of its transmission or publication. Any content made public will be publicly accessible through the internet and may be crawled and indexed by search engines. You are responsible for ensuring that you do not accidentally make any private content publicly available. Any content that you may receive from other users of the services, is provided to you AS IS for your information and personal use only and you agree not to use, copy, reproduce, distribute, transmit, broadcast, display, sell, license or otherwise exploit such content for any purpose, without the express written consent of the person who owns the rights to such content. In the course of using any of the services, if you come across any content with copyright notice(s) or any copy protection feature(s), you agree not to remove such copyright notice(s) or disable such copy protection feature(s) as the case may be. By making any copyrighted/copyrightable content available on any of the services you affirm that you have the consent, authorization or permission, as the case may be from every person who may claim any rights in such content to make such content available in such manner. Further, by making any content available in the manner aforementioned, you expressly agree that DonorPerfect will have the right to block access to or remove such content made available by you if DonorPerfect receives complaints concerning any illegality or infringement of third party rights in such content. By using any of the services and transmitting or publishing any content using such service, you expressly consent to determination of questions of illegality or infringement of third party rights in such content by the agent designated by DonorPerfect for this purpose.
Trademark
DonorPerfect, DonorPerfect logo, the names of individual services and their logos are trademarks of SofterWare, Inc. You agree not to display or use, in any manner, the DonorPerfect trademarks, without DonorPerfect's prior written permission.
Disclaimer of Warranties
YOU EXPRESSLY UNDERSTAND AND AGREE THAT THE USE OF THE SERVICES IS AT YOUR SOLE RISK. THE SERVICES ARE PROVIDED ON AN AS-IS AND AS-AVAILABLE BASIS. DONORPERFECT EXPRESSLY DISCLAIMS ALL WARRANTIES OF ANY KIND, WHETHER EXPRESS OR IMPLIED, INCLUDING, BUT NOT LIMITED TO, THE IMPLIED WARRANTIES OF MERCHANTABILITY AND FITNESS FOR A PARTICULAR PURPOSE. DONORPERFECT MAKES NO WARRANTY THAT THE SERVICES WILL BE UNINTERRUPTED, TIMELY, SECURE, OR ERROR FREE. USE OF ANY MATERIAL DOWNLOADED OR OBTAINED THROUGH THE USE OF THE SERVICES SHALL BE AT YOUR OWN DISCRETION AND RISK AND YOU WILL BE SOLELY RESPONSIBLE FOR ANY DAMAGE TO YOUR COMPUTER SYSTEM, MOBILE TELEPHONE, WIRELESS DEVICE OR DATA THAT RESULTS FROM THE USE OF THE SERVICES OR THE DOWNLOAD OF ANY SUCH MATERIAL. NO ADVICE OR INFORMATION, WHETHER WRITTEN OR ORAL, OBTAINED BY YOU FROM DONORPERFECT, ITS EMPLOYEES OR REPRESENTATIVES SHALL CREATE ANY WARRANTY NOT EXPRESSLY STATED IN THE TERMS.
Limitation of Liability
YOU AGREE THAT DONORPERFECT SHALL, IN NO EVENT, BE LIABLE FOR ANY CONSEQUENTIAL, INCIDENTAL, INDIRECT, SPECIAL, PUNITIVE, OR OTHER LOSS OR DAMAGE WHATSOEVER OR FOR LOSS OF BUSINESS PROFITS, BUSINESS INTERRUPTION, COMPUTER FAILURE, LOSS OF BUSINESS INFORMATION, OR OTHER LOSS ARISING OUT OF OR CAUSED BY YOUR USE OF OR INABILITY TO USE THE SERVICE, EVEN IF DONORPERFECT HAS BEEN ADVISED OF THE POSSIBILITY OF SUCH DAMAGE. IN NO EVENT SHALL DONORPERFECT'S ENTIRE LIABILITY TO YOU IN RESPECT OF ANY SERVICE, WHETHER DIRECT OR INDIRECT, EXCEED THE LAST TWELVE (12) MONTHS OF FEES PAID BY YOU TOWARDS SUCH SERVICE.
Indemnification
You agree to indemnify and hold harmless DonorPerfect, its officers, directors, employees, suppliers, and affiliates, from and against any losses, damages, fines and expenses (including attorney's fees and costs) arising out of or relating to any claims that you have used the services in violation of another party's rights, in violation of any law, in violations of any provisions of the Terms, or any other claim related to your use of the services, except where such use is authorized by DonorPerfect.
Where such use is authorized by DonorPerfect, DonorPerfect shall defend, indemnify and hold you harmless from any and all claims, costs, damages, judgments and reasonable attorney's fees resulting from or arising out of DonorPerfect's material breach with its agreements with third parties provided that: (a) you promptly notify DonorPerfect of any event requiring indemnification promptly following your discovery of third party claims, promptly following the receipt of notice of the commencement of any action or proceeding; (b) DonorPerfect shall have sole control of the defense, and compromise and defend any third party action or proceeding in connection with which indemnification is sought; and (c) you shall cooperate with DonorPerfect with respect to such defense and settlement. Finally, you shall have the right to participate at your own expense in any such action or proceeding.
Arbitration
Any controversy or claim arising out of or relating to the Terms shall be settled by binding arbitration in accordance with the commercial arbitration rules of the American Arbitration Association, or for any non-United States of America based organizations, the Association for International Arbitration. Any such controversy or claim shall be arbitrated on an individual basis, and shall not be consolidated in any arbitration with any claim or controversy of any other party. The decision of the arbitrator shall be final and unappealable. The arbitration shall be conducted in the State of Pennsylvania, United States of America, and judgment on the arbitration award may be entered into any court having jurisdiction thereof. Notwithstanding anything to the contrary, DonorPerfect may at any time seek injunctions or other forms of equitable relief from any court of competent jurisdiction.
Suspension and Termination
We may suspend your user account or temporarily disable access to whole or part of any service in the event of any suspected illegal activity, extended periods of inactivity or requests by law enforcement or other government agencies. Objections to suspension or disabling of user accounts should be made to legal@donorperfect.com within thirty days of being notified about the suspension. We may terminate a suspended or disabled user account after thirty days. We will also terminate your user account on your request. In addition, we reserve the right to terminate your user account and deny the services upon reasonable belief that you have violated the Terms and to terminate your access to any Beta service in case of unexpected technical issues or discontinuation of the Beta service. You have the right to terminate your user account if DonorPerfect breaches its obligations under these Terms and in such event, you will be entitled to prorated refund of any prepaid fees. Termination of user account will include denial of access to all services, deletion of information in your user account such as your email address and password and deletion of all data in your user account.
End of Terms of Service
If you have any questions or concerns regarding this Agreement, please contact us at legal@donorperfect.com.
Back to Top