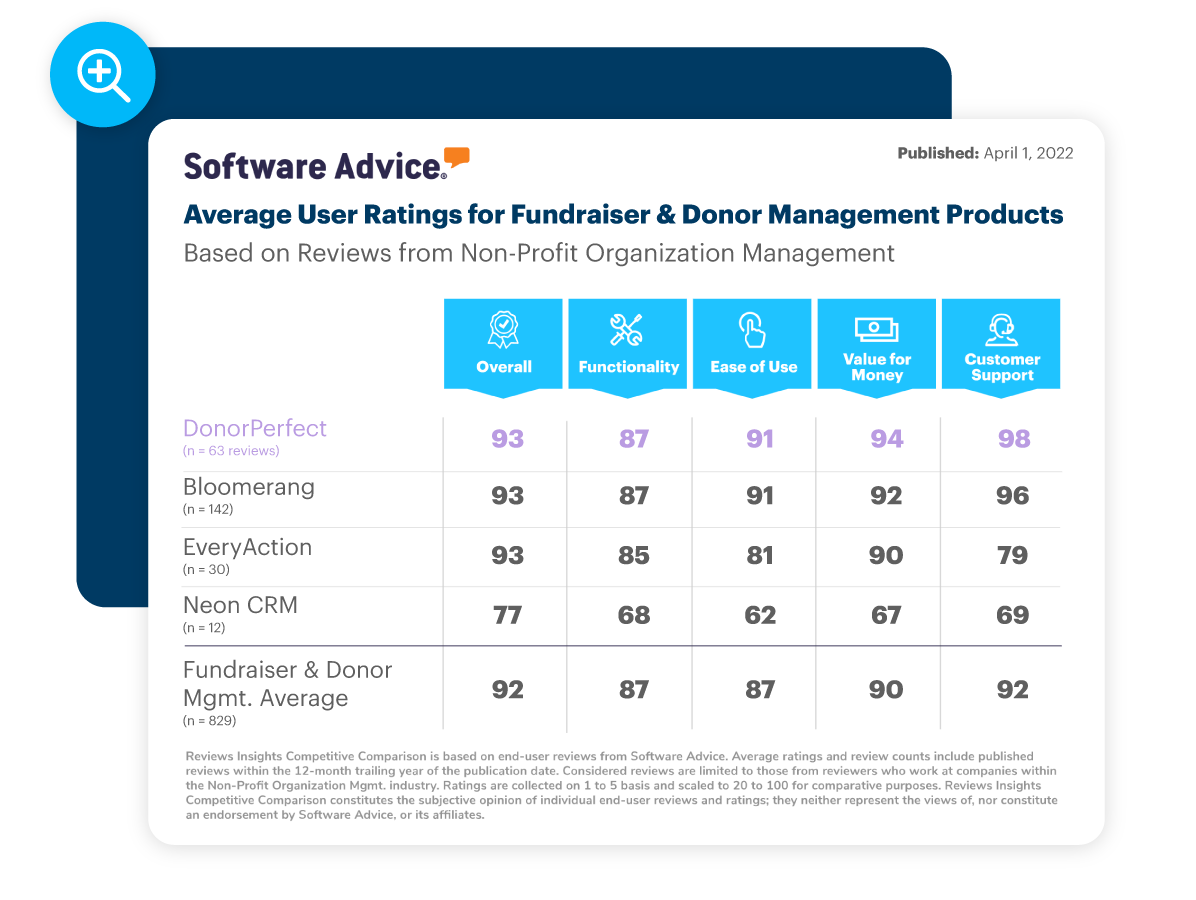 Why DonorPerfect?
Thousands of nonprofit professionals recommend DonorPerfect as their #1 choice for functionality, ease of use, value, and customer support. See how we rank against other fundraising software solutions in these categories, according to a Capterra report.
Compare DonorPerfect to other nonprofit CRMs
Make the best decision for your nonprofit by exploring side-by-side comparisons of the features and capabilities DonorPerfect offers versus alternative fundraising platforms.
Trusted by fundraisers like you
It's no wonder 95% of our clients stay with us year after year to grow and engage their donor community.
See how we rate
Learn why fundraisers choose DonorPerfect over other fundraising software providers.
Hear what real users have to say
Select the trusted third-party sources below to learn what other fundraisers are saying about their DonorPerfect experience.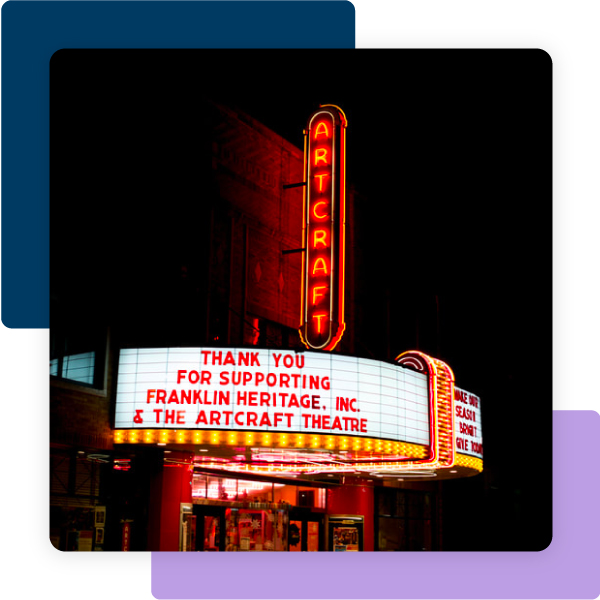 See how easy it is to make the switch to DonorPerfect
When the Historic Artcraft Theatre needed more time for fundraising and less time with data entry, they switched to DonorPerfect. The team quickly learned that they were in good hands with our personalized onboarding team.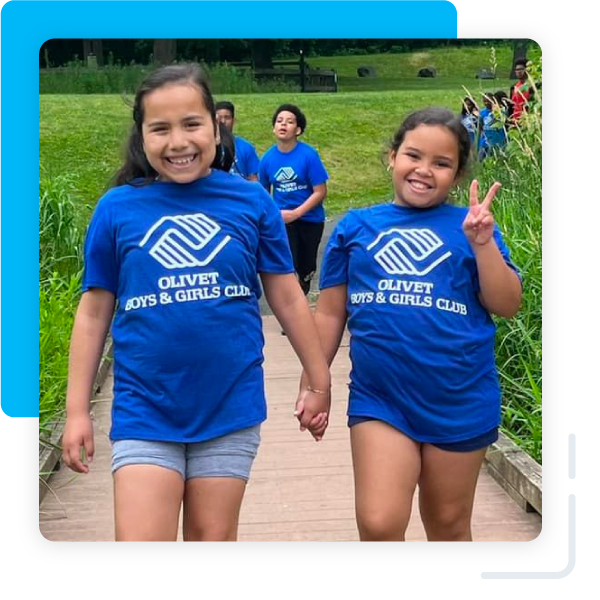 Learn what nonprofits accomplish with DonorPerfect
DonorPerfect provides Olivet Boys and Girls Club with reports they can trust and easy-to-use software that their rotating staff and volunteers can use independently. Now the team has more time to focus on their fundraising efforts.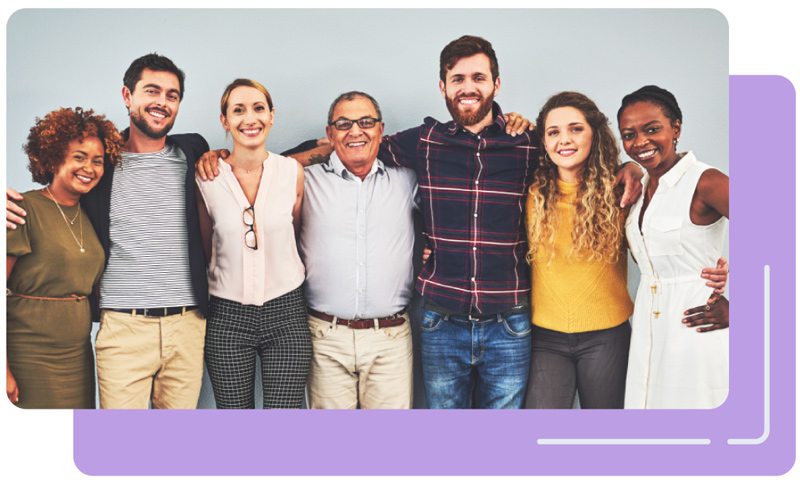 Get a say in your software
Unlike other fundraising software companies, DonorPerfect is 100% employee-owned. That way, we can innovate our features by listening to the feedback of the fundraisers who actually use them. After all, our customers know best about what they need in a fundraising software. That's why we've implemented 825 of their suggestions within the last 4 years alone.
Discover the DonorPerfect difference with a personal demo from our team