Compare DonorPerfect to Network for Good
Compare DonorPerfect to
Network for Good
Determine if DonorPerfect is the best choice for your mission.
SEE DONORPERFECT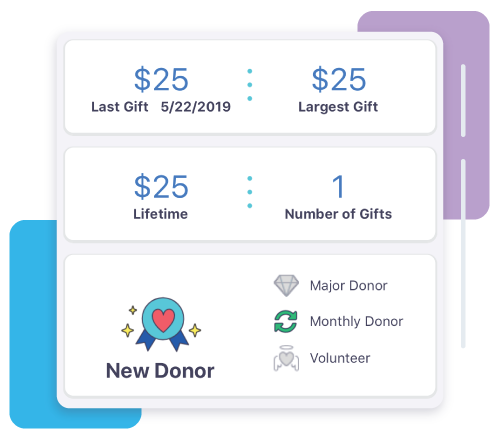 It should be easy to engage with your donors.
DonorPerfect makes it easy for you and your team to stay connected with your mission – spending less time on administrative tasks and more time making each supporter feel like a major donor.
Unlike Network for Good, we started as fundraising software in 1981, not an online forms provider with recently-added functionality. That's why we offer a much more robust set of tools and features to help you grow your fundraising success.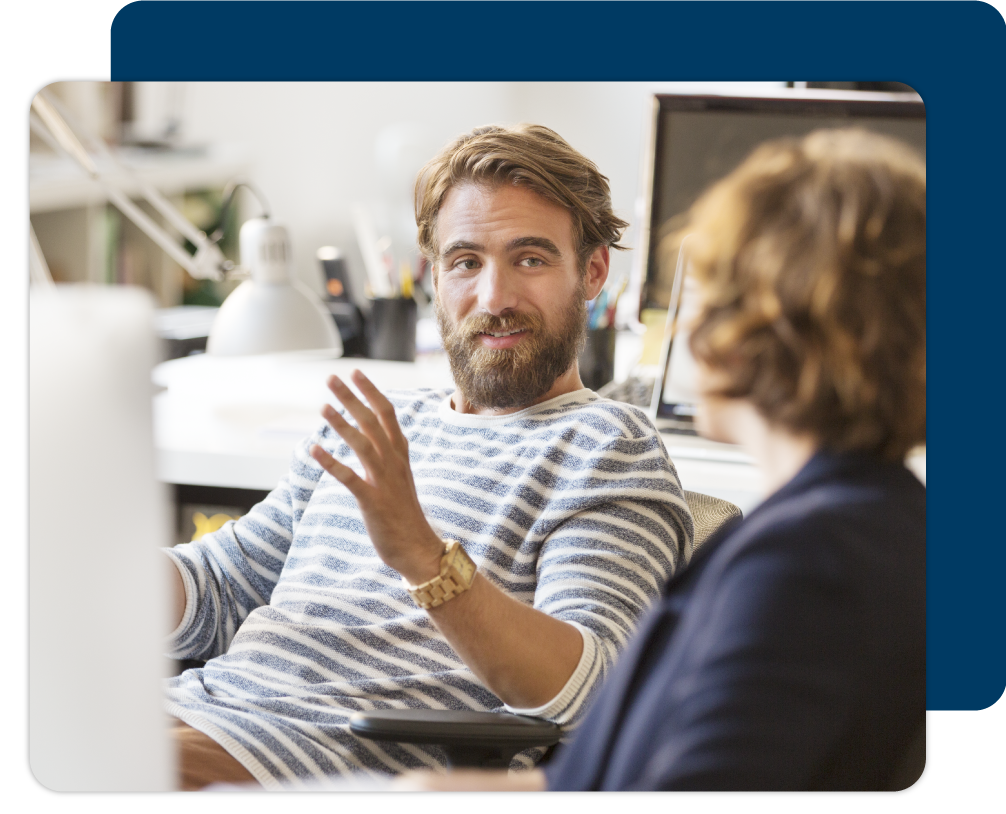 We're focused on you. Not Wall Street.
Network for Good was recently purchased by a private equity company and is likely to be sold for profit again. DonorPerfect is owned by its founders and some of its employees, with no plans to seek external funding. You don't need to worry about our future – we will continue to reinvest in the development of our product to meet our customers' needs.
We got a notification that Network for Good was changing behind the scenes, and we didn't really get a choice on whether to pay for the changes or not. Acquisitions and mergers can be pretty painful. I think we stepped away at the right time."
– Beth Kaiser, Safe & Sober
Donor engagement
The more you know about your donors, the easier you can engage and target them with tailored solicitations. DonorPerfect enables you to keep tabs on your donors through comprehensive donor profiles, complete with their photo and statistics about their nonprofit involvement, which your team can access and manage from anywhere on their desktop or mobile device.
| Feature | DonorPerfect | Network for Good |
| --- | --- | --- |
| Direct mail | Manage a single campaign with multiple segments in a single workflow | In NFG, you can do "all" or a single subset list so if you had 3 segments, i.e. Major Donors, Lapsed Donors, and New Donors, you would need to go through the process 3 times |
| Donor discovery | The integration with prospect research tools allows you to find potential donors and perform wealth screenings. | Limited integration |
| Moves management | Design, schedule, and carry out contacts for specific groups of donors. | N/A |
| Grant management | Add, edit, and update grant information within a donor's record. | N/A |
| Alumni management | Connect and communicate with alumni in DonorPerfect. | N/A |
| Membership management | Effective tool to turn prospects into donors. | N/A |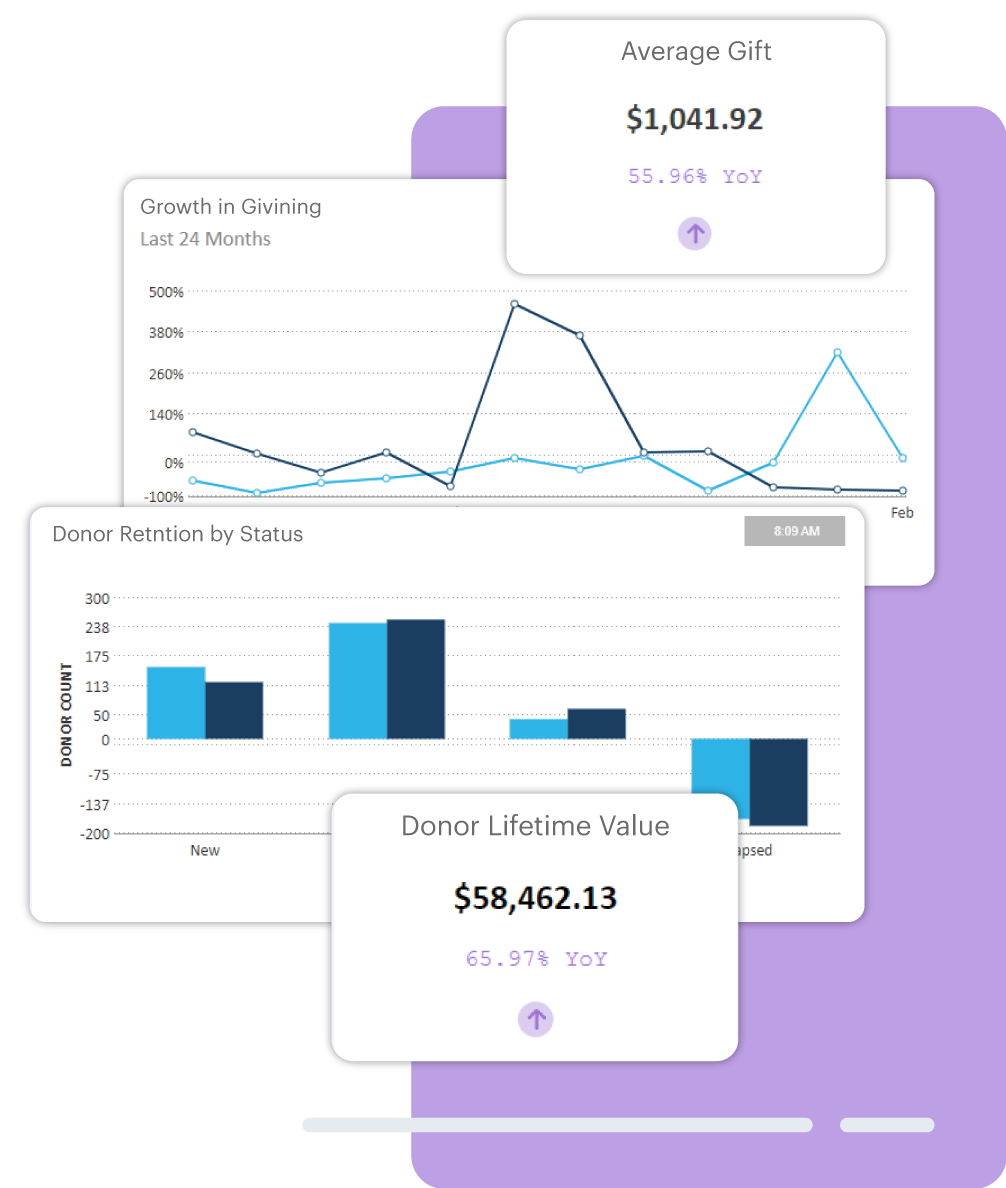 DonorPerfect:
Toggle between organizational and personal dashboards to track progress in real time – the success of your solicitations, donor retention rate, top donors, and more.
Choose from 70+ crucial nonprofit reports or customize your own with the Easy Report Builder. On a simple drag-and-drop interface, you can select and position any of your DonorPerfect fields, then group, sort, count, sum, and average them. You can even send reports to your stakeholders on a recurring basis.
Apply DonorPerfect filters to any of your reports to get just the information you need, or create an unlimited amount of custom fields.
Network for Good:
Network for Good financial reporting is very limited, which limits your ability to make those strategic decisions.
Network for Good reports are basic transaction lists with basic summary statistics such as total and average. DonorPerfect reporting goes beyond your "transactions," providing donor insights that help you build long-lasting relationships.
The only visualization available is a simple line graph plotting transactions over time.
Database management & tools
Nonprofits prefer managing their database with DonorPerfect for a few reasons. First, the overall cost of Network for Good – especially after add-ons and external solutions – can be expensive for organizations looking to grow. Plus, DonorPerfect is not a system you will outgrow – there's no contract, and you can add functionality from our long list of integrations at any time. The biggest difference? DonorPerfect subscriptions come with the ability to create automated workflows and custom fields to meet your needs.
Feature
DonorPerfect
Network for Good
SmartActions/
Automation
Create automation "rules" to prompt actions, such as pop-up messages, field updates, and email notifications, based on triggers within DonorPerfect
N/A
Custom calculated fields
Create custom fields that can be used in additional calculations. For example, log each time someone volunteers, then create a single field that automatically calculates the total hours for their lifetime, last 12 months, etc. Custom Calculated Fields allows you to see, report, & filter on the data that matters most to you.
Custom fields are static; need to be updated manually.
Volunteer management
Track, manage, and engage with volunteers in the system.

N/A
Payment processing
Take it from a former Network for Good user:
"Network for Good offers a portal, which appears as a huge perk. However, we can not update information on behalf of the giver. For example, if a card expires, a giver wants to change their monthly gift, etc., the giver has to be the one to go in and change it. On top of all of this, the portal is password-protected, so if the giver forgets their password they could get locked out and there is nothing the organization can do about it. This is a major sticking point for donors and retention."
| Feature | DonorPerfect | Network for Good |
| --- | --- | --- |
| Merchant accounts | True merchant account with real-time processing, people giving directly to your nonprofit, with your name on the credit card/banks statements, not a DAF (Donor-Advised Fund) | Donations go to DAF, which delays payment reconciliation. As a DAF, funds are mailed by check 1-2x a month, or you have to pay extra to have a deposit by ACH |
| Processing fees | Low-flat pricing with no hidden fees. | Charge between 3 – 5% for processing fees. |
| Credit card auto-updating | Automatically updates expired cards | N/A |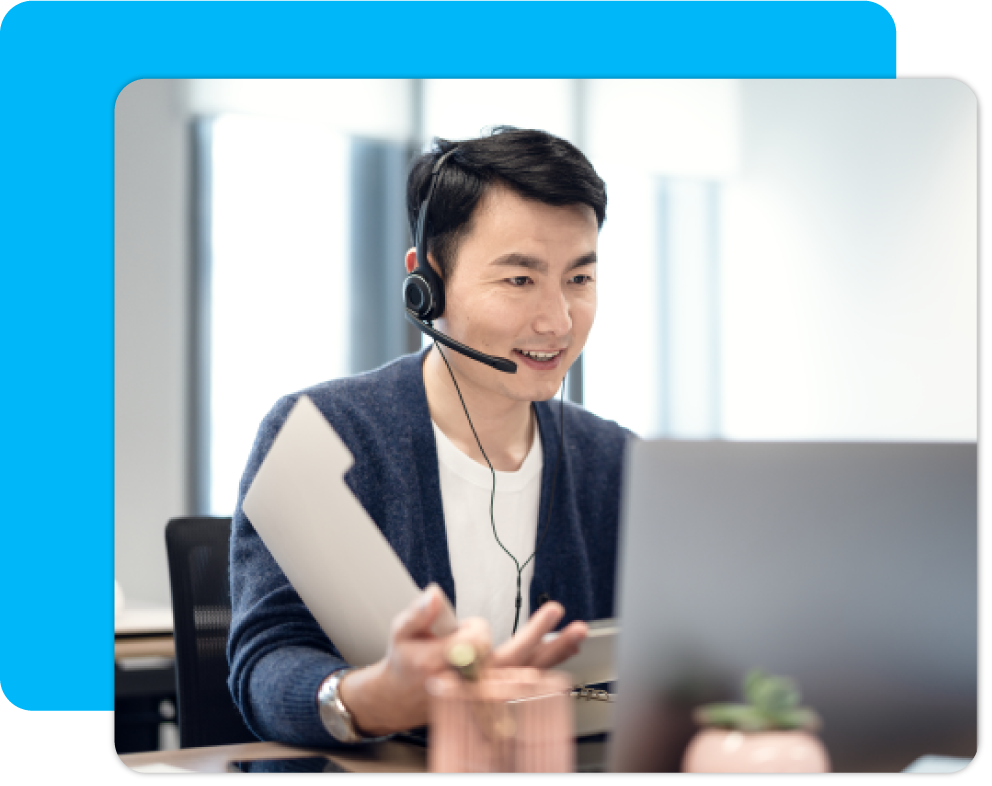 Top-rated customer support
Our customer support professionals ensure your fundraising success by being there for you from start to finish. First, we design you a custom onboarding experience, then provide building blocks and best practices, and guide you through your daily tasks with help from top-notch support specialists. Finally, we make you part of the process by asking for your feedback.
The best part of DonorPerfect is the support service! They are always so friendly and willing to go the extra mile to make sure you get the report that you need, process credit cards the best way, or change the screen around to make it more compatible. We are so glad we made this choice!"
– Brynne, Life Crisis Center
Learn more about DonorPerfect by getting a personal demo from a member of our team