Compare DonorPerfect and Salesforce
Compare DonorPerfect to Salesforce
Determine if DonorPerfect is the best choice for your mission.
Which Fundraising CRM is Best for Your Nonprofit?
Choosing a nonprofit CRM that's designed specifically for fundraising operations is better for your budget. Unlike DonorPerfect, Salesforce requires configuration, regular maintenance, and education in order for nonprofits to perform common fundraising tasks like generate thank yous and receipts, process online donations, manage monthly giving, etc. These extra requirements rack up costs beyond the base price.
Out of the box, most DonorPerfect subscriptions provide the tools and features you need to function as a fundraising operation, including:
Unlimited, customizable online forms for online giving, event registration, surveys, volunteer sign-ups and hour logging, and more
Payment processing of one-time and automatic recurring payments
Data-backed email marketing via Constant Contact
Unlimited user logins
Additionally, DonorPerfect is built for fundraising and is top-rated for value, ease of use, support, and functionality, which makes it more likely to be a better choice to help you reach your mission's goals.
A Closer Look at Key Differences Between DonorPerfect and Salesforce Nonprofit Success Pack (NPSP)
Feature
DonorPerfect
SalesForce
Donor Engagement
Create personalized letters by merging donor information and exporting via Microsoft Word.
Generate letters through one of many data merging tools that require an additional subscription to a third-party vendor.
Automatically log letter and email communications in constituent records the moment they're sent.
Automatically log letter and email communications in constituent records for an additional fee.
Stand up an email campaign and send emails en masse via DonorPerfect's Constant Contact integration, which is offered with most DonorPerfect subscriptions.
Connect your Salesforce NPSP system with an email marketing tool that requires an additional subscription.
Online Giving
Allow donors to opt to cover processing fees.
N/A
Automatically process recurring payments at intervals donors set. There are no additional fees for this service.
Automatically process recurring payments for a fee.
Create and customize unlimited online forms for online giving, event registration, newsletter sign-ups, volunteer hour logging, and more. Data from your online forms flow seamlessly into your DonorPerfect system.
To use online donation forms, you must purchase a subscription to a separate service, which requires additional fees.
Credit cards automatically update to avoid lulls in recurring giving due to expired, lost, or stolen credit cards.
Pay an additional cost to automate credit card updates.
Empower donors to fundraise for you with crowdfunding forms they can customize with their own goal, video, image, and story. This service is offered with most DonorPerfect subscriptions.
Add a peer-to-peer fundraising tool to your Salesforce system via an additional subscription.
Ease of Use
Receive initial training and implementation of your database as part of your onboarding with DonorPerfect at no additional cost.
In order to receive formal training with Salesforce NPSP, you must purchase training. Implementation of your system requires advanced knowledge of CRMs and APIs and often necessitates hiring a consultant to build your system so that it can function as a proper fundraising tool.
Add an unlimited number of user licenses, or user logins, to your system.
Receive your first ten user logins for free, then pay an annual fee of $432 for every additional user.
Event Management
Track event registration, assign guests to tables or teams, and generate name tags and table tents through an integrated events management feature.
Acquire events management features via an integration that requires an additional subscription.
Accept on-site payments through a companion mobile app.
Accept on-site payments through an additional service.
Automation
Schedule recurring reports to send to any email address at an interval you choose.
Schedule recurring reports for an additional fee.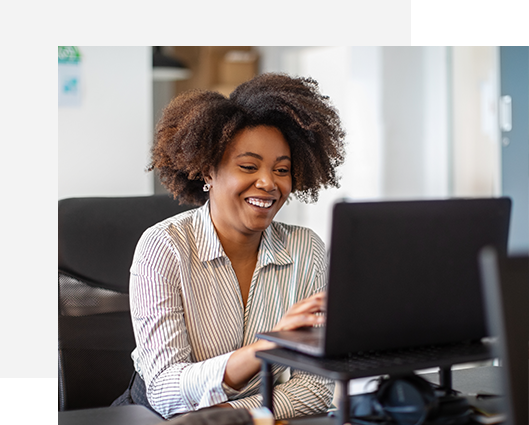 DonorPerfect has a variety of features we need as an organization. We like that this company listens to its users, makes changes or additions based on feedback. The software is easy to use, reports are not complicated, mobile features are not complicated, tech support is extraordinary, ongoing webinars and training so helpful. There is also a network for User Forums to talk to one another - overall, a great company to work with!"

- Georgia B., Donor Relations Coordinator
Learn more about DonorPerfect by getting a personal demo from a member of our team