Read about real DonorPerfect clients who found real success
by investing in DonorPerfect's fundraising and donor management solution.
Getting the Most Out of DonorPerfect
New Leash on Life USA shares all the ways DonorPerfect saves time, adds value to their data, and keeps staff members up-to-date.
FREE E-BOOK!
DonorPerfect partnered with A New Leash on Life USA, a Philadelphia nonprofit dedicated to improving the lives of inmates and dogs, to create an e-book with growth strategies and helpful tips for the nonprofit community.
7 Ways to Start Growing Your Nonprofit Today shares the successful strategies that New Leash on Life USA implemented to…
attract and retain staff
generate social media buzz
create exciting special events
attract thousands of new supporters
Read their amazing story to learn how you can achieve your goals in our free e-book.
Get 7 Ways to Grow Your Nonprofit Now!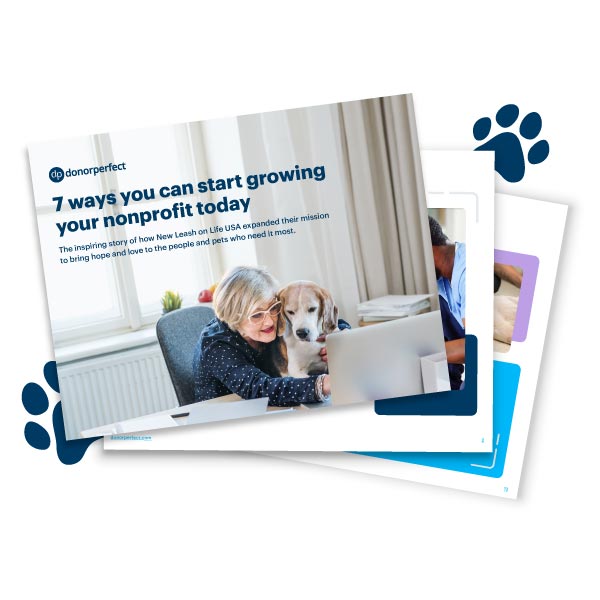 Get started with DonorPerfect today.