American Printing House for the Blind
American Printing House Thrives with a Completely-Customized CRM After Switching to DonorPerfect from Raiser's Edge
The American Printing House for the Blind creates educational, workplace, and independent living products and services to provide quality of life and educational and career opportunities for students who are visually impaired.
Their subscription services, free braille book program, and membership options require unique ways to track their donors and constituents. APH chose DonorPerfect because of its flexibility, ease of use, and seamless implementation experience that customized their system to meet the unique needs of their organization.
"I was looking for a new database because Sarah, our new Development Coordinator, had never worked with Raiser's Edge," Vice President of Development at APH Bob Belknap says. "Raiser's Edge isn't user friendly and I don't have the time to teach someone new how to navigate complicated software. I chose DonorPerfect because I wanted intuitive software with good customer service and features and functionality that are geared to what we do as an organization."
The DonorPerfect Difference
A FUNDRAISING SYSTEM ALL THEIR OWN
"When we purchased DonorPerfect, we were paired with an implementation specialist who made our database workable for us," Bob says. "The switchover from Raiser's Edge to DonorPerfect was very easy and our DonorPerfect system was customized to what we do – grants, planned giving, subscriptions, members, donors, everything we need."
SUPPORT BEYOND THE SALE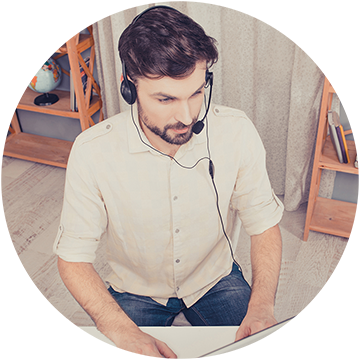 Chat Support
"The level of support I get on a daily basis with DonorPerfect is unmatched," Development Coordinator Sarah Pigott says. "I'm not a computer person, and the chat support is so easy, so quick, and so helpful. I would recommend it to every nonprofit."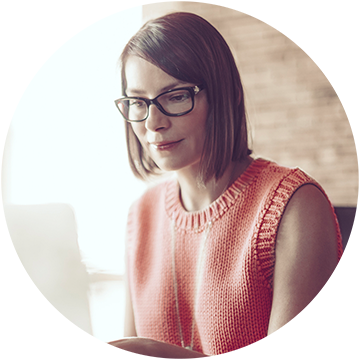 Welcome Webinars
As soon as APH purchased DonorPerfect, Sarah attended DonorPerfect's free Welcome Webinar Series. "I came to APH with no experience in taking donations and managing donor information. All the starter webinars DonorPerfect offers are are awesome, especially for someone getting to know the system for the first time."
Check out the classes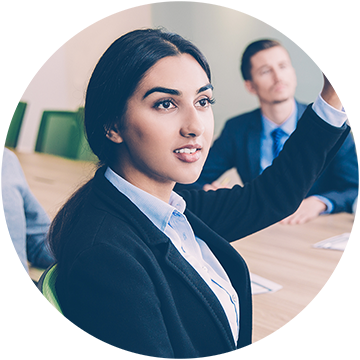 Training
APH purchased additional training to lessen their learning curve and get the most out of their new system."We received in-person on site training with Arlene from DonorPerfect and she did a wonderful job showing us how to use our system efficiently and effectively based on tasks and preferences specific to our organization," Belknap explains." She even followed up with us after she left and sent us helpful materials."
Explore DonorPerfect training services
ONLINE DONATION FORMS BUILT FOR FUNDRAISING
The Development Team at APH uses DonorPerfect Online Forms to quickly and easily create donation forms to collect online gifts, monthly gifts, mobile gifts, and more.
With DonorPerfect Online Forms, you can:
Style your form to reflect your organization's logo, colors, and desired fields.
Avoid double data entry. All donor and gift data collected by your forms is instantly sent and organized within your DonorPerfect system.
Create an unlimited amount of forms for donations, event registrations, volunteer signups, and more.
INTEGRATED, EASY-TO-USE ONLINE MARKETING TOOLS
Donor engagement is essential to APH. From product innovations to upcoming events, they use email to keep their supporters informed of how their donations are making a difference, along with upcoming fundraisers and events. APH's lean team relies on Constant Constant to get the word out and produce data that lets them know which messages resonate with their supporters.
With DonorPerfect's Constant Contact integration, you can:
Create beautiful, professional emails with no design experience. Choose from over 25 mobile-responsive templates.
Send the right message to the right people by creating segmented lists.
Easily analyze open rates, click-throughs, and opt-outs to determine what messaging motivates donors to give.
AN INTEGRATION MARKETPLACE SUPPORTING NONPROFIT GOALS
APH builds upon DonorPerfect's core system with seamless integrations that help them achieve their organization's unique goals.
"We used DonorPerfect's DonorSearch integration to screen our donors for wealth and it went right into our DonorPerfect system so we could run reports and identify major donors.," Bob says. "We're currently looking for a major gifts officer and this information will be integral to their success. They'll be able immediately identify who they should reach out to and the kind of ask they can make."
SEE THE SAME SUCCESS AS AMERICAN PRINTING HOUSE FOR THE BLIND
Learn about how easy it is to switch to DonorPerfect!