Freedom House Ministries Saves Time Switching from eTapestry to DonorPerfect
"What used to take up to 12 hours a week is now done in about 15 minutes every two weeks."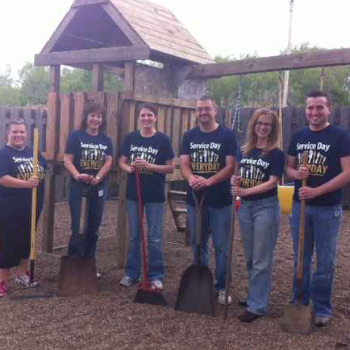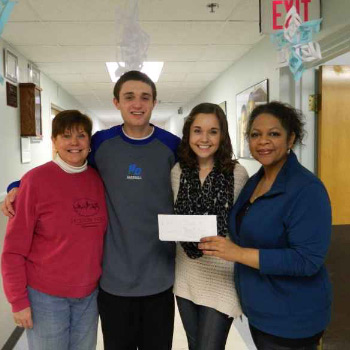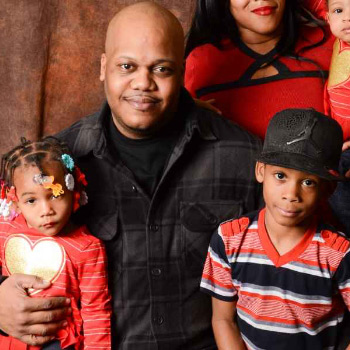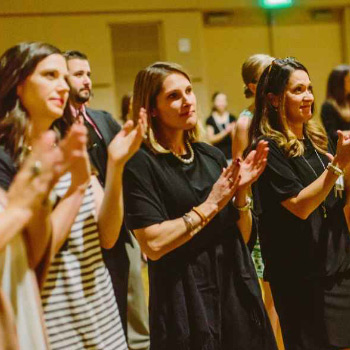 Freedom House Ministries serves families in need of emergency housing in Green Bay Wisconsin's Brown County through a comprehensive program that includes a step-by-step action plan to secure permanent housing and employment. Their goal is to provide families physical and emotional support that leads to self-sustainability.
As Development Coordinator, Melissa Hyska is at the helm of Freedom House's fundraising initiatives. When she started at the organization, she had no prior experience with donor management systems and needed to quickly learn eTapestry.
Due to its difficult layout, Melissa spent more time researching how to use eTapestry's software online than working on development initiatives.
Frustrated, Melissa began searching for a new donor management system and saw DonorPerfect at the top of ratings and reviews websites. After evaluating several systems, she chose DonorPerfect.
The DonorPerfect Difference
UNPARALLELED CUSTOMER SUPPORT
The support offered by eTapestry was one of the main reasons Melissa explored other software. "I called eTapestry support on my first day and they said, 'We can give you some information on how to use the system and a quick 15-minute overview, but for anything after that, we'll have to charge you for training.'"
Melissa spent hours a week trying to figure out how to use eTapestry's complicated features on her own. Since switching to DonorPerfect's user-friendly software, she saves eight hours a week and can use her valuable time to focus on Freedom House Ministries development goals.
"DonorPerfect's customer service and support are always timely, friendly, and above all, helpful," Melissa says. "The communication and customer service that I receive is something I don't get anywhere else."
TIME-SAVING, MONEY-RAISING ONLINE DONATION FORMS
Melissa uses DonorPerfect Online Forms, unlimited donation forms that link right to her DonorPerfect system, automatically recording gift and donor information. "What used to take up to 12 hours a week is now done in about 15 minutes every two weeks," Melissa says.
With DonorPerfect Online Forms, you can:
Style your form to reflect your organization's logo, colors, and desired fields.
Avoid double data entry. All donor and gift data collected by your forms is instantly sent and organized within your DonorPerfect system.
Create an unlimited amount of forms for donations, event registrations, volunteer signups, and more.
FREE GUIDES AND TEMPLATES NONPROFIT PROFESSIONALS NEED
In addition to creating innovative, easy-to-use software and offering top-notch customer support, DonorPerfect provides users with free educational content and templates to help them succeed in all kinds of aspects related to the nonprofit community. "Giving Tuesday was a huge success with help from DonorPerfect's premade templates," Melissa says.
From Giving Tuesday campaign templates to email best practices, DonorPerfect's resources page serves as an ever-expanding library of free content for nonprofit professionals to download and enjoy.
SEE THE SAME SUCCESS AS FREEDOM HOUSE MINISTRIES
Learn about how easy it is to switch to DonorPerfect!