Maximize Donations From Your Online Forms
( 4 minute read )
How can you maximize the amount per donor that you receive for each donation? If you've followed the steps we recommended for better form conversions, there are still a few more things you can do to increase your donation form revenue. Boost your online fundraising results with these 7 tips:
Start or Expand Your Monthly Giving Program
Six out of every ten donors will stop giving to your organization next year. Reverse that trend with a fundraising strategy that includes a monthly giving program. Monthly giving is a proven method of drastically increasing your donor retention and a trusted way to build a loyal donor base. The donors currently in your database already know you, and they most likely want to give more. You can turn those one time donors into lifetime supporters with a monthly giving program.
Download our FREE Monthly Giving Starter Kit for insightful tips on starting your monthly giving program. Already have a Monthly Giving Program? Grow it with our FREE Monthly Giving Marketing Kit.
Monthly Giving Starter Kit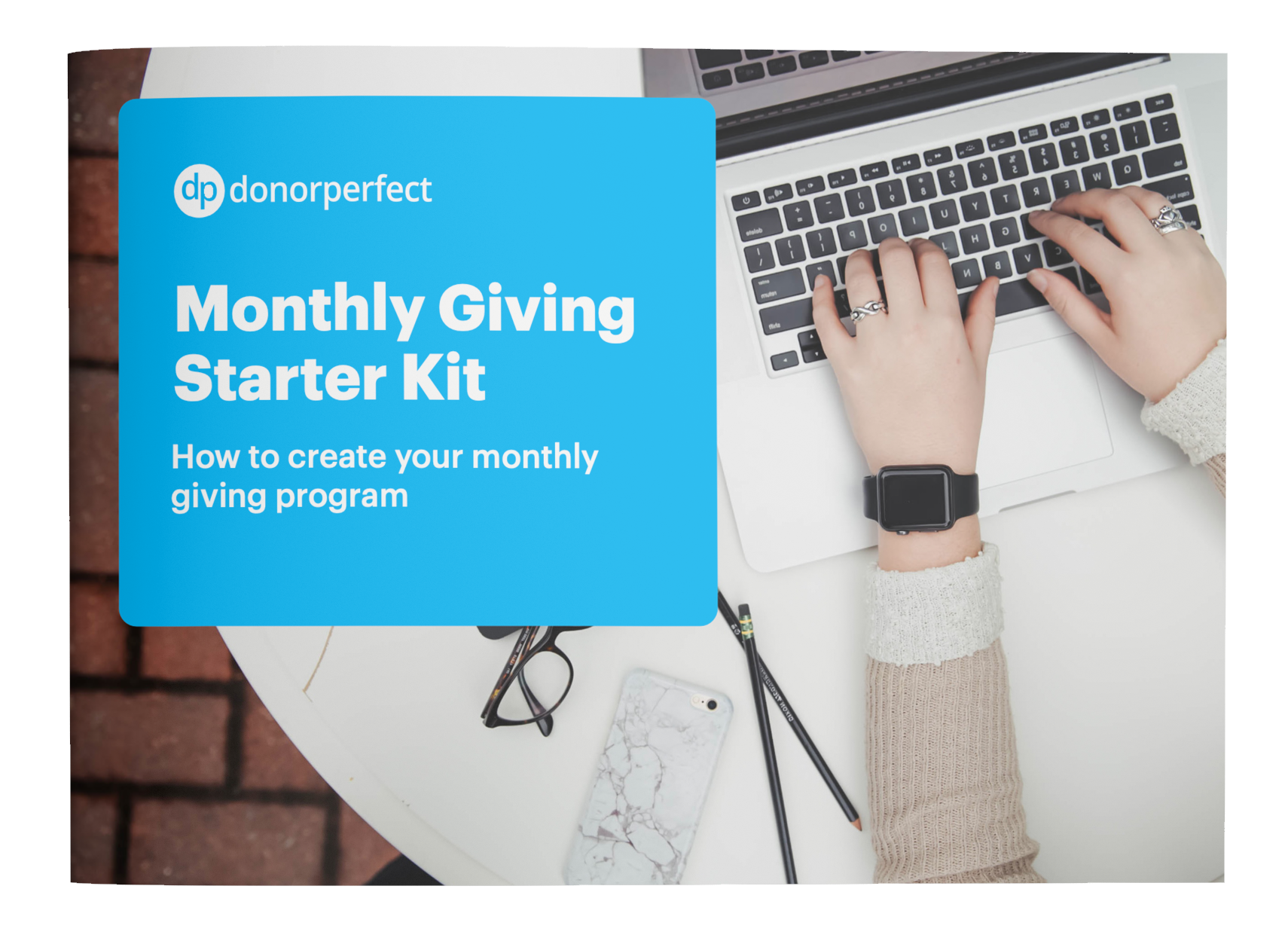 Monthly Giving Marketing Kit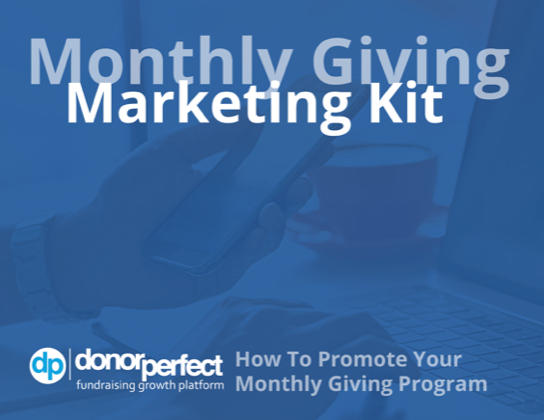 Adjust Suggested Giving Levels to Increase Donations
Studies show that suggested "giving levels" for donations increase average donation amounts. It's important to research what your average donation amount is for both recurring and one time donations. For recurring donations, our data shows that $50 is the most successful suggested giving level. For other donations, set the middle giving level (e.g.,$50, $75, $100) just slightly above your average gift as a way to upgrade donation amounts.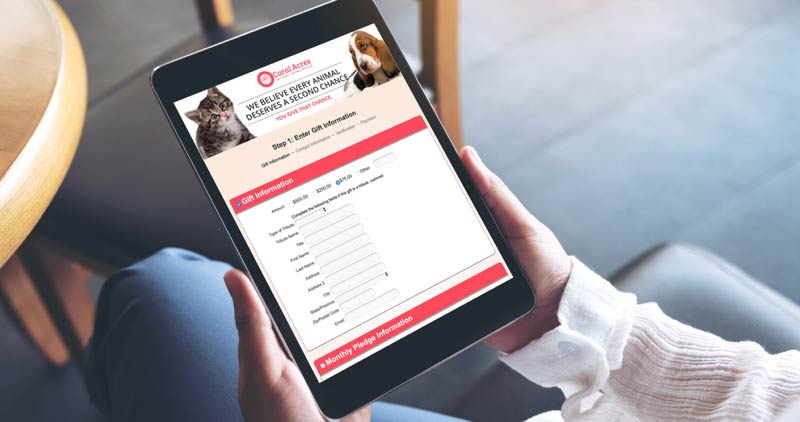 Reduce the Number of Decisions a Donor Has to Make
Want to increase the conversion rates for your online donation forms and encourage them to donate more? Start by reducing the number of decisions a donor needs to make. By pre-selecting the default gift amount, you move donors closer to completing your form. You also help nudge them to donate more than the minimum.

Double Donation Revenue With Matching Donations
Matching gifts are an easy way for your donors to double the impact of their contributions. Double the Donation, one of our DPConnect partners, maintains a database of companies that match donations from their employees to nonprofits. Email supporters a reminder that their contribution might be eligible for corporate matching gifts and include a way for them to check. You can add this in your thank-you note or send a separate follow-up email.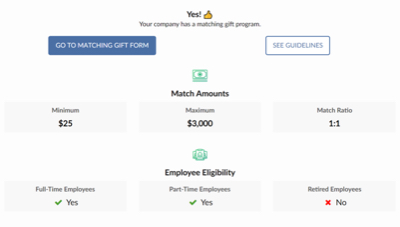 Offer Additional Fundraising Items for Sale
Does your nonprofit offer items for sale, such as t-shirts, car magnets, or plants as part of a fundraiser? To add additional items to your donation form, go to The Basics > Set Item Codes and select the item type and description, the format of the item, the amounts listed, and the item codes.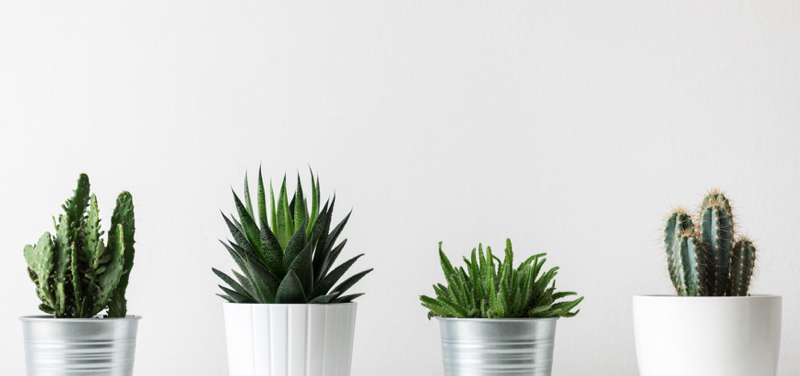 Defray the Costs of Online Processing Fees
When you accept online payments, your nonprofit pays a small fee to process that transaction (typically, between 2% and 3%). Having donors help to defray the costs of online processing even by a small percentage, means your donations can do more. In fact, 75% of donors cover the fees when asked. Forms with Donors Cover Costs enabled allow supporters to add 3% of the payment to the charge, up to a maximum of $10. (So a $100 donation would actually be $103.) Set the Donors Cover Costs option to be "ON" by default to encourage donors to participate. To modify the suggested fee percentage or set it "ON" by default, edit your form and go to Additional Options > Donors Cover Costs.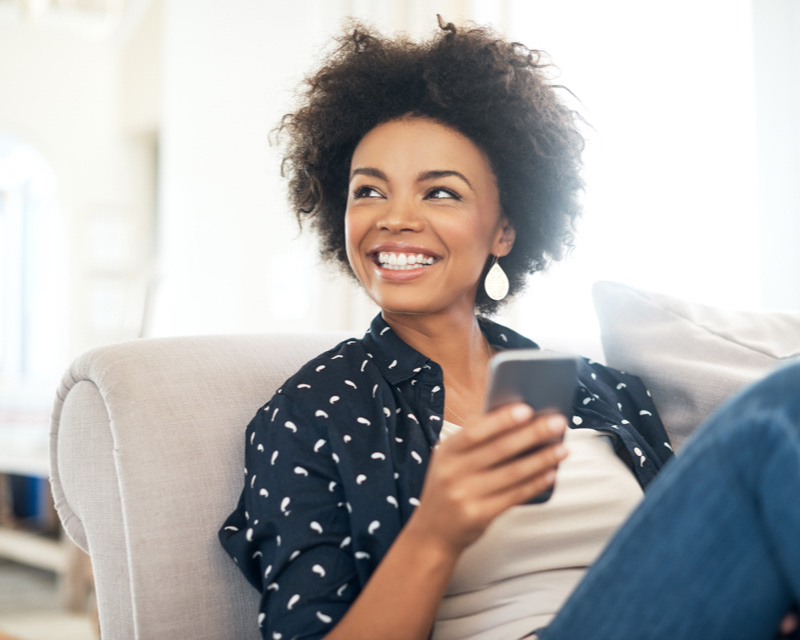 Boost Event and Membership Sales With Discount Codes
Everyone loves a great deal, donors included. With DonorPerfect Online Forms, you can create discount codes your donors can use to save some money. This is an excellent option if you're using forms to sell tickets to an event or offering memberships. Choose the discounted items and offer a flat amount off or a percentage of the item's total. You can also set a limit in terms of the number of donors who can apply the code or the length of time the code can be used.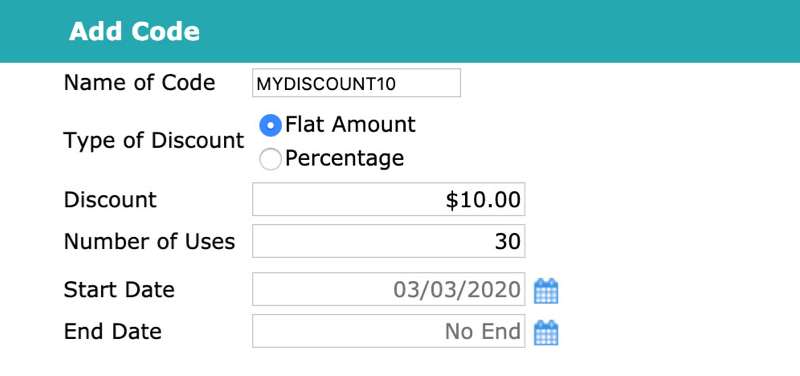 Next Step: Manage My Nonprofit
Do you need to sell event tickets, gather donor email addresses, solicit volunteers or survey donors? Find a form to help you manage your nonprofit.