Fundraising Fundamentals
Demystifying Credit Card Processing for Nonprofits
Credit cards are accepted more than ever to increase convenience for donors and improve fundraising results, but the types of accounts, fees, as well as the myriad of solutions, can be confusing. This article was written specifically for nonprofits and includes tips for success as well as possible pitfalls to avoid.
If you found this article useful, you may also want to check out our Glossary of Credit Card Terms.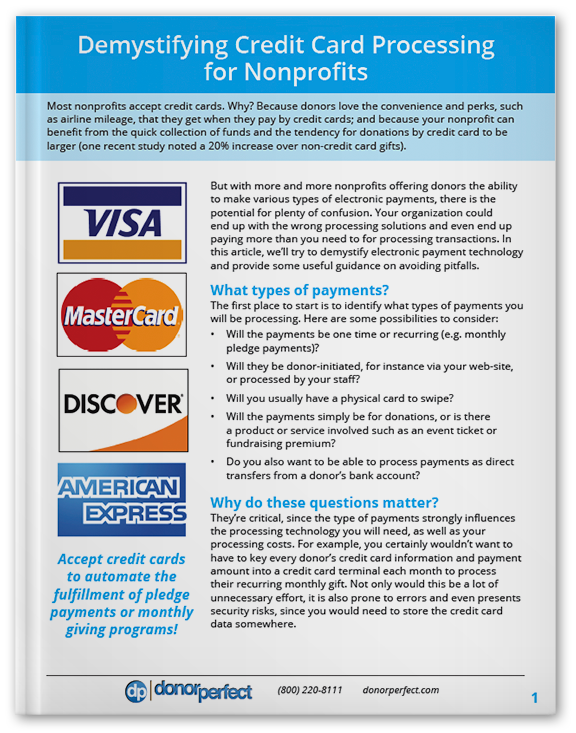 DonorPerfect's credit card processing can help meet your fundraising goals.
Call 800-220-8111 or click here for a FREE consultation.