DonorPerfect Fundraising Software Remains Top Rated in Donor Management Report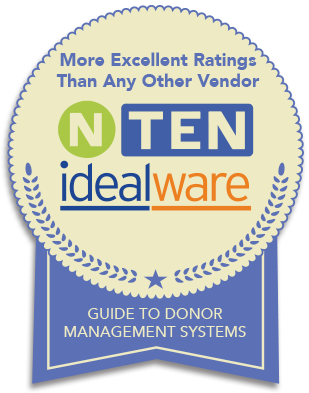 Horsham, PA, November 1, 2013 - For the third time in all three releases of NTEN and Idealware's independent A Consumers Guide to Donor Management Systems, DonorPerfect has received more "Excellent" ratings for its benefits and features than any other fundraising software vendor. The report now includes higher cost solutions, and DonorPerfect received more "Excellents" at a lower price than all of them; providing nonprofits the best value for their money.
How the Evaluations Were Performed
Independent nonprofit organizations NTEN and Idealware targeted this report at small-to-medium-sized nonprofits for which fundraising is a priority. They looked specifically at 36 lower- and mid-tier cost systems, ranging from as little as $500 to nearly $30,000 in the first year costs. According to the authors, "We do an apples-to-apples comparison of features to help you understand what might work for you and what makes each system stand apart from the others." After extensive interviews, surveys and demonstrations, they selected DonorPerfect as one of eleven systems to perform a more detailed analysis that (in the study's words) "... had the best combination of functionality, price, and attractiveness in a number of situations."
Click here to read full story