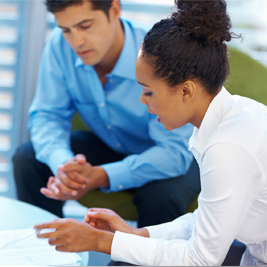 To experience the full benefits of DonorPerfect, you need to understand how to utilize all of its features and integrated tools.
Ask yourself these questions:
Do you struggle to produce all the reports you need from DonorPerfect?
Are correct filters producing inadequate or incorrect data?
Are you missing checks and balances between Development and Finance?
Has data integrity been compromised?
Did the database you used before DonorPerfect lack protocols?
If you said YES to any of these questions, then
Advisory Services are for you!
DonorPerfect's Advisory Services can help you:
Realign your database with your development goals
Produce reliable data to report on and share
Improve segmentation to target major donors and prospects
Streamline data entry processes for you and your staff
Your Advisory Services Expert will work with you to review:
The current status of your database
Your processes and procedures
Your organization's goals
Advisory Services recommendations can include:
Data entry protocols
Opportunities for efficiency
Data, screen, or code changes
Staff training
Advisory Services can help you integrate your DonorPerfect system with DonorPerfect Payment Services, Constant Contact email, and more smart solutions designed to help nonprofits save time and raise more money.
Take Your Pick!
An Advisory Services Expert can help you in-person or virtually.
On-site services include:
A preliminary assessment of your database
A day-long on-site system and process review at your facility or at our Headquarters
A detailed report listing findings and recommendations
A post-review conference call with expert recommendations
Virtual Services Includes:
A preliminary assessment of your database
A virtual system and process review
A detailed report listing findings and recommendations
Two hours of virtual onsite training is scheduled to work on the action plan provided by the specialist
Back to Top