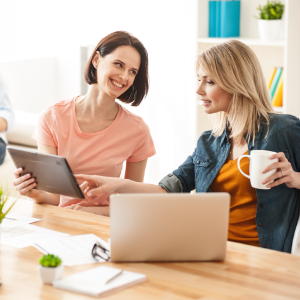 Make sure you're getting the most out of your DonorPerfect system.
When you're starting out with DonorPerfect, we know you've got setup on your mind. But what about adopting day-to-day best practices and ensuring that you're utilizing DonorPerfect's powerful fundraising features to the fullest extent?
DonorPerfect's HealthCheck could enhance the way you:
Use your DonorPerfect system. Be confident knowing you're utilizing DonorPerfect to its fullcapacity.
Complete data entry by speeding up and automating tasks.
Process and acknowledge gifts using our latest features and system updates.
During your HealthCheck, a DonorPerfect team member will:
Review your DonorPerfect software package to ensure you're using all included features.
Introduce you to DonorPerfect's latest features.
Review data entry protocol, processes, and report details to ensure you're working efficiently.
Recommend that your staff perform administrative tasks that clean-up your system, such as: duplicate removal and inactivating unused codes, filters, reports, and more.
Run Counter Report Listing on key fields to ensure you're capturing data correctly.
Review your mail merge templates, acknowledgments, security settings, DonorPerfect
Payment Services status, and more
After your HealthCheck, you can choose to:
Share your learnings with staff members to improve your workflow.
Pursue training, products, or services recommended by your DonorPerfect HealthCheck consultant.
Back to Top