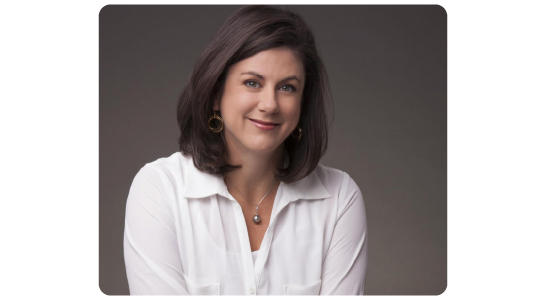 A nonprofit CEO was honored with an award for 2019's Woman of the Year in Auto Care due to her fundraising success.
Discover how her organization raised $2M in one year!
Jennifer Maher, CEO of the TechForce Foundation, was named 2019's Woman of the Year in Auto Care, an award that recognizes her organization's accomplishments toward the bright futures of many transportation technician students.
For 5 years, Jennifer Maher has been applying her nonprofit professional experience to champion the mission of the TechForce Foundation, where she advocates for students who want to pursue careers that match their talents.
Not everyone has to go to a four-year university and be in academia to be successful. I think we're failing too many students by not helping them find a path that fits them. [With TechForce] I'm able to advocate for an alternative road of technical education."
– Jennifer Maher, CEO, TechForce Foundation
TechForce opens doors for students of all kinds, whether they're a high school graduate making their first career choice or a veteran returning home and seeking employment. The organization specializes in raising awareness of the transportation tech profession as an option that's just as valuable as college and a profession that's in high demand by businesses around the world.
They also provide scholarships to those with financial need. Last year alone TechForce awarded approximately $2 million in grants and scholarships, reducing many students' obstacles to obtaining their education and career.
Currently, TechForce is leading the Women Techs Rock Initiative in an effort to bring more women into the auto care profession, as women make up only 2% of the auto care industry in the US.
Jennifer shares that her success in fundraising for TechForce is due to the multichannel approach she takes through storytelling and by making the act of donating engaging and interactive. TechForce does a beautiful job of sharing well-produced videos to their social media channels and website, packed with powerful imagery and real-life stories. They also take these visually compelling stories on the road to trade shows and conferences.
In addition to sharing stories via video, TechForce leverages live conversations. Jennifer rallies event attendees by inviting special guests to speak to them on stage about how the tech industry has positively impacted them. Their captivating stories inspire guests to donate and Jennifer gives them the opportunity to do so by directing them to TechForce's DonorPerfect Online Form from their phones. Jennifer explains, "This is an important call to action because you're right there with your donor base and can make a case for why it's needed."
We congratulate Jennifer on a well-deserved award for a worthy cause and wish all of our customers similar success!