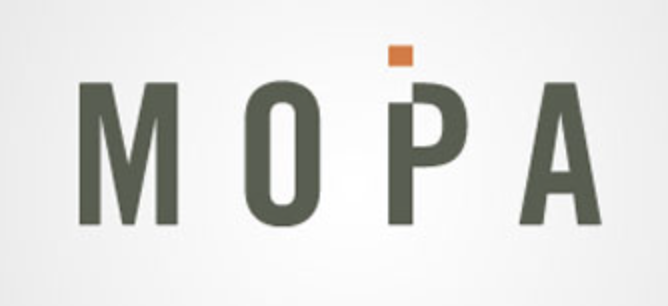 DonorPerfect Helps Photography Museum Develop an Efficient Data Management System
Heather Sheaffer is the resident data guru at the Museum of Photographic Arts (MOPA) in San Diego, California. Founded in 1983, MOPA is one of the first museums in the United States designed exclusively to feature high-quality exhibitions, lectures, publications and films about the photographic arts. Its permanent collection consists of more than 7,000 images, including works by Margaret Bourke-White, Ansel Adams, Alfred Stieglitz and Ruth Bernhard, and 850 other photographers. Throughout the year, MOPA connects with community residents, offering innovative programs for adults with dementia, youth photographic arts competitions, and summer camps for children of all ages.
When Heather came on board as the Museum's database specialist in 2012, she made it her mission to make certain that all membership and development data is current and accurately recorded. She uses DonorPerfect every day to realize these goals. This is a return engagement for Heather, who served on MOPA's Client Advisory Board several years ago before moving out of state. When she returned to California, she learned about the staff opening and applied. Armed with a Master's degree in Information Sciences, she felt confident in her ability to tackle this career challenge. "I understand how databases work, know their limitations, and know how to fix them," she said. Human Resources apparently agreed with Heather's self-assessment and hired her on the spot.
MOPA uses DonorPerfect Online Forms for donations, events, and volunteers.
"I do everything on DonorPerfect," said Heather, who particularly "loves" DonorPerfect Online Forms. She uses DonorPerfect Online Forms to create application forms for volunteers, and enable them to chart their hours without logging on to the museum's database. The integrated online forms also allows members to easily sign up online for programs and classes and RSVP to invitations for special events.
Heather believes DonorPerfect Online Forms to be of great value in monitoring participation in MOPA's brand-new Pay What You Wish program, which allows visitors to make a voluntary contribution rather than pay a set membership fee. "This program has resulted in additional online donations from people who visit the museum and like what they see," she explained.
DonorPerfect saves time & ensures efficiency.
Heather has found DonorPerfect to be a real time-saver, enabling her to enter data like event RSVPs, and program registrations in batches, rather than inputting them individually. She credits DonorPerfect with helping her to more effectively track and update important information about members, donors and volunteers.
The process is three times faster than manual entries. Address changes, donor interests, frequency of visits, attendance at programs and events, and other important data is accurately recorded in one central database, which can be accessed and updated at any time, day or night.
– Heather Sheaffer