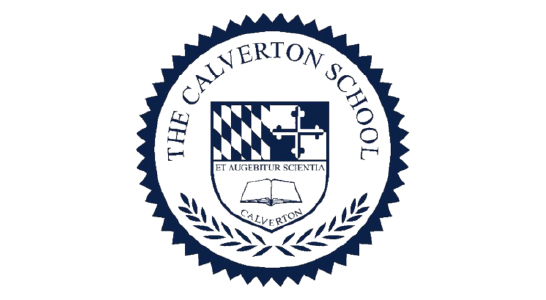 School Raises More Funds During Event with Auction Bidding App
See how your nonprofit can streamline and manage engaging auctions with ReadySetAuction.
Try it for Free
As Associate Director of Development at The Calverton School in Southern Maryland, Beth Lennon manages all their major events which include auctions, golf tournaments, runs, walks, and more.
"Our auctions were effective, but they were very time-consuming. I spent a lot of time prepping for setup and paperwork both before and after the event," Beth explains. "I had to close selling relatively early so I could go back and put everything into my computer to give people their bill before the end of the night." Seeking a more efficient auction solution, Beth chose ReadySetAuction management platform because it integrates with her DonorPerfect Fundraising Software.
Making the Switch to ReadySetAuction's Mobile Bidding
Onboarding is simple and seamless
When Beth decided to move their auction to mobile bidding, she wasn't met with enthusiasm. "A lot of people were concerned about mobile bidding. They liked the old style, they wanted to walk through the auction, see and touch items before they placed the bid." Noting concerns, Beth opted to try ReadySetAuction to see its impact, and to her surprise, mobile bidding took off immediately.
Auctions open earlier
Rather than waiting until the start of their events, The Calverton School can open their auctions online a week before the big day through ReadySetAuction's online auction pages. "Now, some of our items are sold out before we even begin the event. As for bidding, people are buying items for double the cost because they just know they want to have them. Grandparents and parents who aren't on site can purchase auction items from The Calverton School from a distance by bidding online in real time. ReadySetAuction enables us to drive excitement by showcasing auction items and allowing bids for a full seven day period."
Checkout is quick and hassle-free
"With ReadySetAuction, our winning bidders can check out right from their phones," Beth says. "Before we had mobile bidding, people would line up at the end of the evening and miss the dancing portion or the last hour of the event because they're so worried about getting stuck there." Now, guests at Calverton School events simply press a button from their phones, pick up their prizes, and head out. "We used to have checkout room of 10 to 15 people just inputting bidder and prize information into our system. ReadySetAuction does it automatically."
Auction revenue has skyrocketed with mobile bidding
"We went from thinking our auction was successful after raising $20,000," Beth explains. "Since we purchased ReadySetAuction and allowed our guests to bid via mobile, we've been able to generate $70,000 from a single auction." In addition to its fundraising power, ReadySetAuction has proved easy-to-use for Beth, along with her staff members, volunteers, and guests. And through its post-auction reporting, Beth and her team can continually modify their auctions to offer more items that keep their guests bidding and engaged.