Direct Mail with DonorPerfect
FROM START TO FINISH, DONORPERFECT MAKES DIRECT MAIL SIMPLE.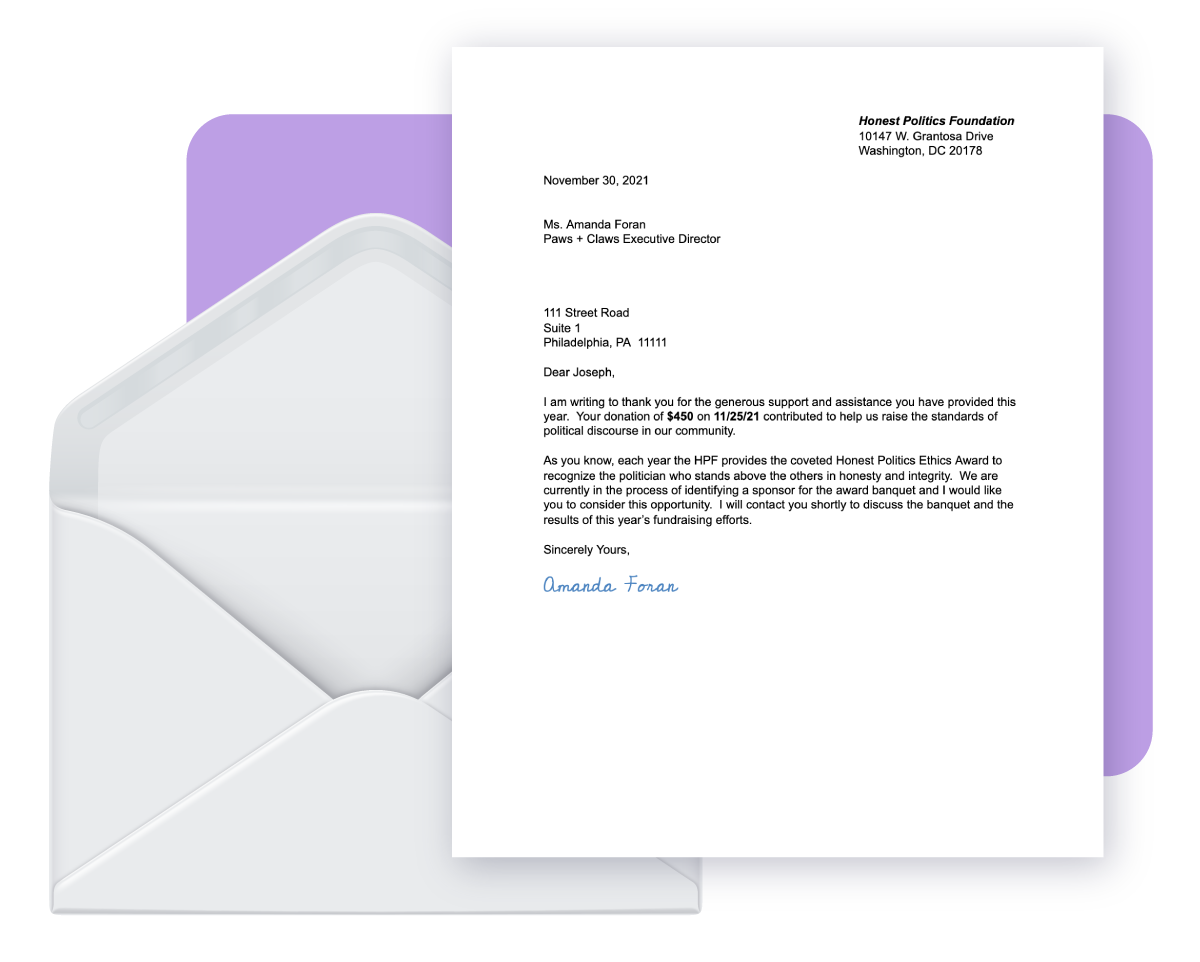 Click Image to Enlarge
DonorPerfect makes it simple to connect with your constituents through direct mail taking care of everything from customized mailing lists to personalized appeal letters.
Easily track your direct mail communications too! Create contact records for each constituent record while building your mailing list and create custom gift codes to track contributions to your appeal.
Direct Mail Features
Target Your Audiences
Segment constituents using highly personalized data points
Build unlimited filters to create mailing lists
Prioritize communications for constituents in multiple segments
Build Mailing Lists and Personalized Letters
Generate a custom file with virtually any DonorPerfect data field
Upload unlimited letter templates
Easily merge constituent data with letter templates
Track Communications
Record direct mail appeals with the click of a button
Share gift and mail codes to easily monitor appeal responses
Learn More about Direct Mail with DonorPerfect