Insta-Charge™ and DonorPerfect
ONLINE CARD AUTHORIZATION AND PROCESSING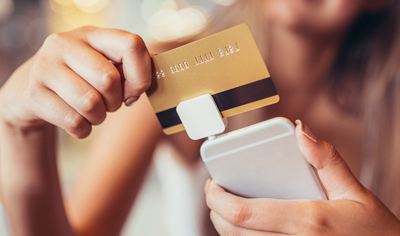 Click Image to Enlarge
DonorPerfect partners with leading credit card processors to provide nonprofits with an online merchant account to collect donations online. With no support fees and no extra software necessary, Insta-Charge allows you to accept donations from Visa, Mastercard, American Express, Discover, and more.
How Insta-Charge works with DonorPerfect
Simply collect a donor's credit card information from any type of solicitation (phone call, email, direct mail, etc.) and submit their payment information within DonorPerfect, then receive instant notification regarding card acceptance or decline – including why the card was declined, which you can share with the donor if needed. A gift entry will automatically be made in the donor's record for an acknowledgment, like a thank-you email or letter. Funds are usually deposited within 24 hours!
Reduce operational tasks for you and your colleagues
Automatically download donor and payment data into DonorPerfect
Safely store credit card information in donor records for future processing
Instantly validate card data to resolve payment issues quickly
Reconcile credit card statements and donor records with integrated reporting
Process voids and refunds in DonorPerfect to have changes automatically reflected in your gateway
Make constituents feel good giving to your mission
Protect donor information and build trust with secure data encryption
Ensure your gateway is PCI-compliant and operates on a secure server
Make giving easier with hands-free processing of scheduled pledge payments (after the initial payment is made, credit card processing and gift entry is automatic)
Offer award points and cashback opportunities as a benefit of giving
Learn More about Insta-Charge™ and DonorPerfect