SmartAnalytics
REPORT INTELLIGENTLY. SHARE AUTOMATICALLY.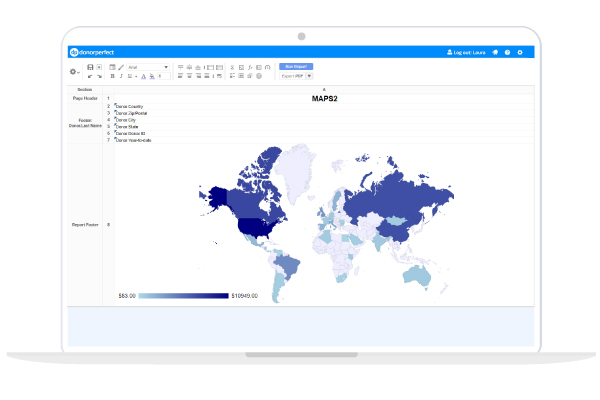 Click Image to Enlarge
SmartAnalytics empowers you to make better decisions through straightforward tools to view, interpret, analyze, and automatically share reports and infographic widgets. Create any type of custom report, graph, or trend analyses and schedule it to be automatically sent to stakeholders every time it's updated.
Compare DonorPerfect's Reporting Tools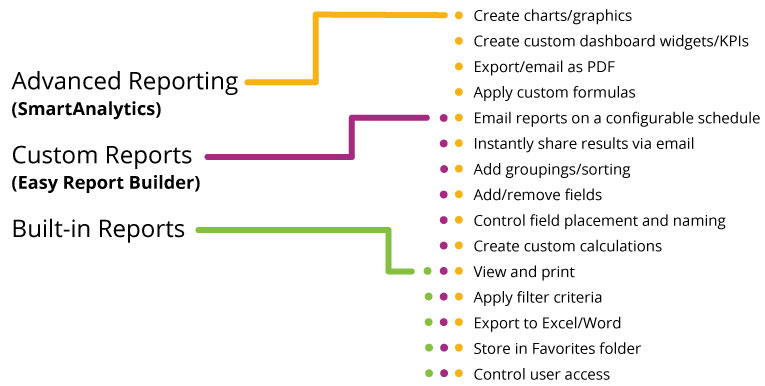 SmartAnalytics Features and Benefits:
Benefits
Stakeholders will always have your most updated data
Measure and share the most relevant data to your org
Make better decisions, based on custom KPIs
Save time on physically running reports and sharing them
Features
Create and edit custom reports on any data
Edit and copy standard reports and widgets
Embed formulas to recalculate data in real-time
Customize report format, colors, margins, size, and more
Create graphics to show trends and highlight key data
Schedule reports to be emailed to anyone, in intervals
Export reports in popular formats, including PDF
Unlimited Access
Create and edit your own reports and widgets at any time
Request our team to create reports for you, for a fee
Pay an annual fee, which includes introductory training
Pay As You Go
Request our team to create reports for you at any time
Pay per report and for change requests
For more than 3 reports, Unlimited Access is the best value
Using DonorPerfect allows me to use my time more strategically, which is already paying big dividends for the Institute. And my board loves the financial reports I can pull. I turn them into PDF files and email them – all done within DonorPerfect.
Learn More about SmartAnalytics