SmartScreens
ONLY SEE THE DATA YOU NEED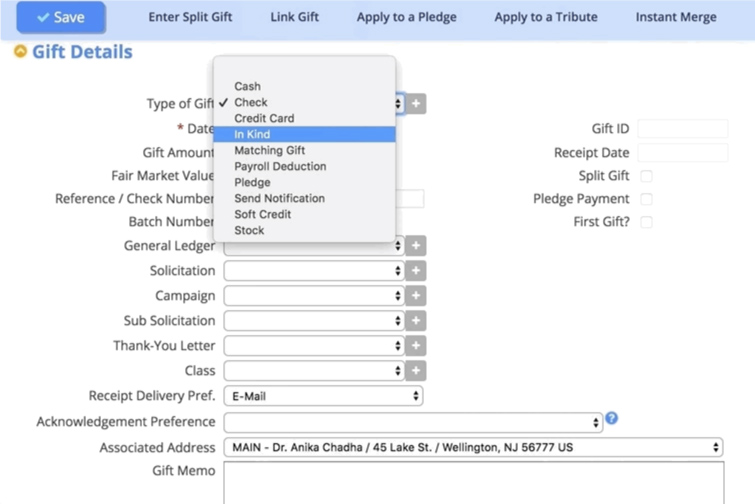 SmartScreens enables you to choose which data you want to see – no need to sift through irrelevant information! By organizing your donor records with SmartScreens, you'll reduce data clutter and increase efficiency.
SmartScreens is designed so you can dynamically change or hide any of your data entry fields, based on criteria you set, and alert staff of reminders they should know while completing specific data entry tasks. This way, your records will only show information relevant to the type of record and your data will be more consistent.
Watch as your screen changes in real time to reflect the fields you want to see, the tab order that helps you work faster, and the required fields that collect the information you need most.
SmartScreens Features
Configure your own triggers
Use any of your data entry fields to trigger an action
Triggers can be gift dates that are before or after a specified date, a checkbox field that is selected, a campaign-specific solicitation code, and more
Automate actions
Hide fields and sections
Make specific fields required
Set a custom tab order
Rename field prompts
Alert staff with popup messages
My organization has been using DonorPerfect for the past year and couldn't be more pleased. We are still finding new ways we can use the software because of its capabilities. The best part is the support service! They are always so friendly and willing to go the extra mile to make sure you get the report that you need, processing credit cards the best way, or just changing the screen around to make it more compatible."
Learn More about SmartScreens