Task Management and Alerts
YOUR TEAM, ON TARGET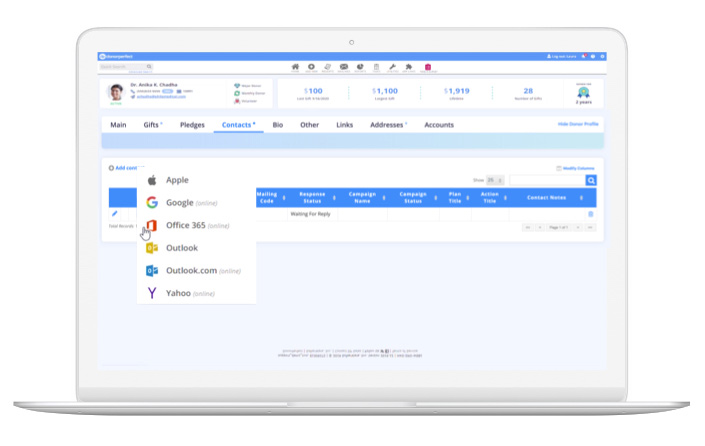 Click Image to Enlarge
Strong donor relationships means more donor retention – and communication is key. That's why DonorPerfect helps you stay on top of it with task management tools and alerts to remind you to stay within deadlines and keep constituents engaged. From requesting a grant to receipting gifts, your staff won't miss a beat and your donors won't slip through the cracks.
Task Management and Alerts Features
Stay on top of gifts and receipting with alerts.
Get reminders to send email and letter receipts.
Be the first to know that a credit card has expired.
Never miss a monthly giving gift.
Be prompted to tend to online form entries needing attention.
Always know what's next with contact assignments.
Add tasks to external calendars (Google, Apple, Yahoo, Outlook).
Track assignments from within constituent records.
Scope future tasks with the Contact Calendar Report.
Access upcoming/overdue tasks from your dashboard.
Automate your workflow with SmartActions.
Prompt staff with alerts to complete a specified task, based on triggers you set, such as reaching out to a donor when they've reached a certain level of giving.
Automatically assign tasks to your staff on triggers you set, such as sending a welcome package when a new donor has been added.
I like the ease of each donor profile and the ability to research history, contacts, and notes left from other users. This allows us to know exactly what's happening with each individual before any action is taken."
Learn More about Task Management and Alerts