Want to get a glimpse into how DonorPerfect can simplify your donor management, save you time, and help you raise more money? Watch these videos!
Afterwards, contact your account manager to receive a personal tour. They'll demonstrate how DonorPerfect can meet your unique needs and answer your specific questions. Plus, they'll set up your free trial so you can try it yourself!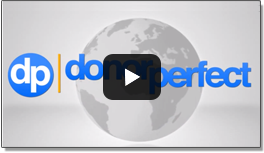 The DonorPerfect Difference
Watch this brief video to learn what makes DonorPerfect different from other solutions. You'll quickly see why N-TEN & Idealware gave it more "Excellent" ratings than any other solution.
Watch Now
DonorPerfect Virtual Tour
Watch this series of brief videos to learn more about DonorPerfect's unique features and methodology. You can watch at your own pace, and delve into areas that are of most interest to you.
Take the Tour